New Venue? Keep Your Footfall For Longer With Customer Data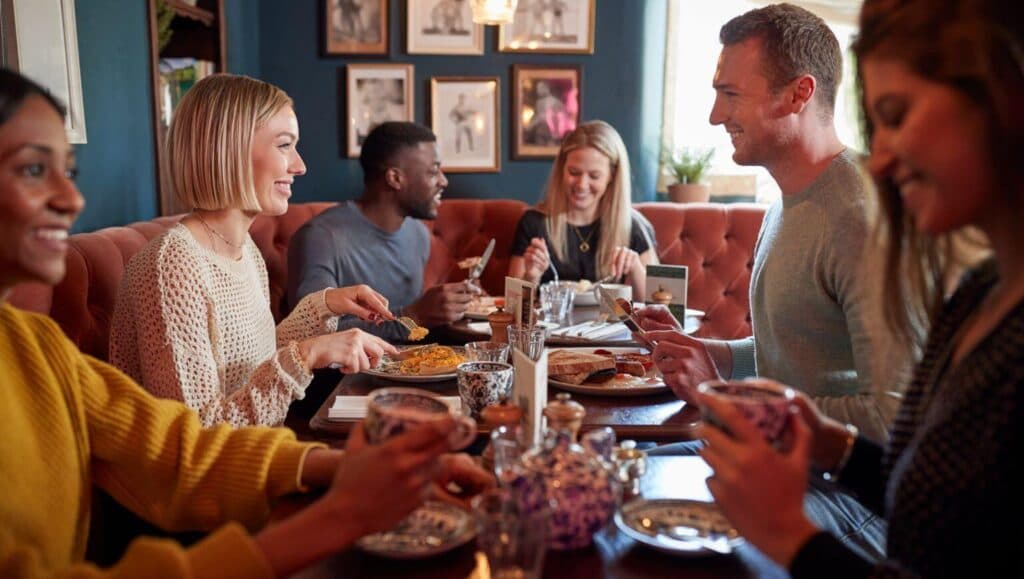 A new venue opening is always exciting and creates a big hype.
Press coverage, opening events, social media posts, website launch… And of course, word-of-mouth from those who have already paid you a visit.
Inevitable, after all the buzz there will eventually come a time when the initial spike in your footfall will start to slow down. 
The good news, there's a way to prevent this from happening.
Keep Up Your Footfall With Customer Data
If you capture customer data from the moment you open the doors of your new venue, you're able to build and grow a strong mailing list. 
This mailing list is the foundation for your marketing and helps you turn all those first-time visitors into loyal customers. 
The graph below helps you visualise how footfall is impacted over time, depending on if you have access to customer data from the beginning or not.
---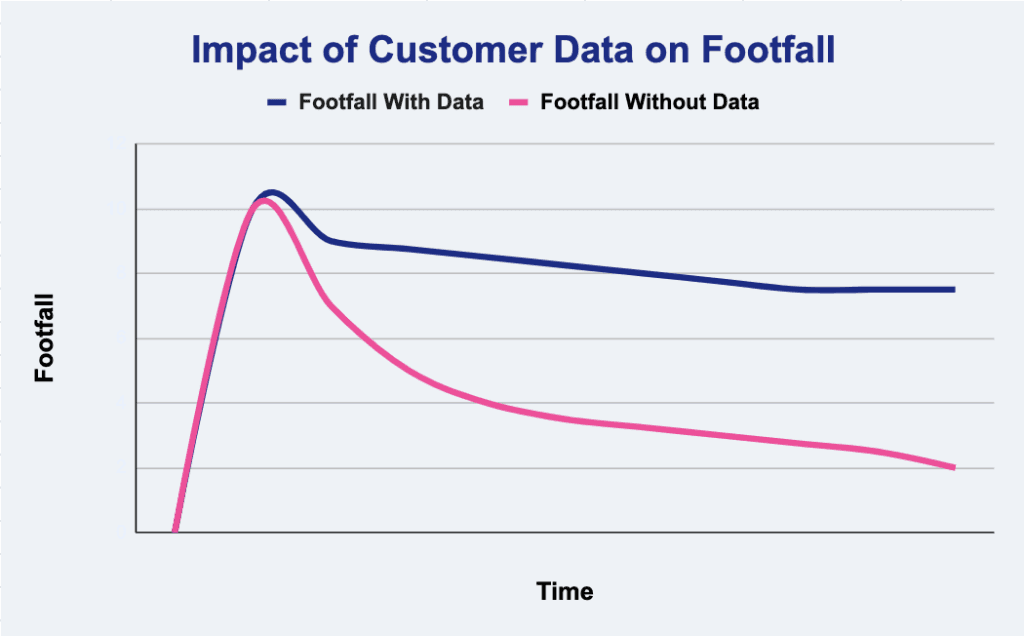 ---
How To Quickly Grow A Mailing List
However, building a mailing list from your table booking system alone will only provide you with a limited amount of data. You will get the data from the lead booker but not the entire party, hence you're missing out on a big bunch of customers.
So, ideally, you want to get the contact details of everyone who is in your venue.
The best way to gather this real-time data is by using your WiFi as a captive portal. This means customers enter their contact details when they sign up for your WiFi. 
Now all you need to do is to set up email and SMS campaigns to reach out to those customers.
Save some time and make use of automated campaigns:
Post-visit – thank them for their visit and offer a discount for next time
Referral – offer a discount or upgrade if they bring in new customers
Win-back – reach out to those who haven't come back yet with a special deal
Tip: If you ask for your customers' dates of birth, you can surprise them with a personalised offer for their big day!
Start capturing your customer data to sustain your footfall in your new venue. Get in touch with our team to find out more about the Stampede Captive Portal.