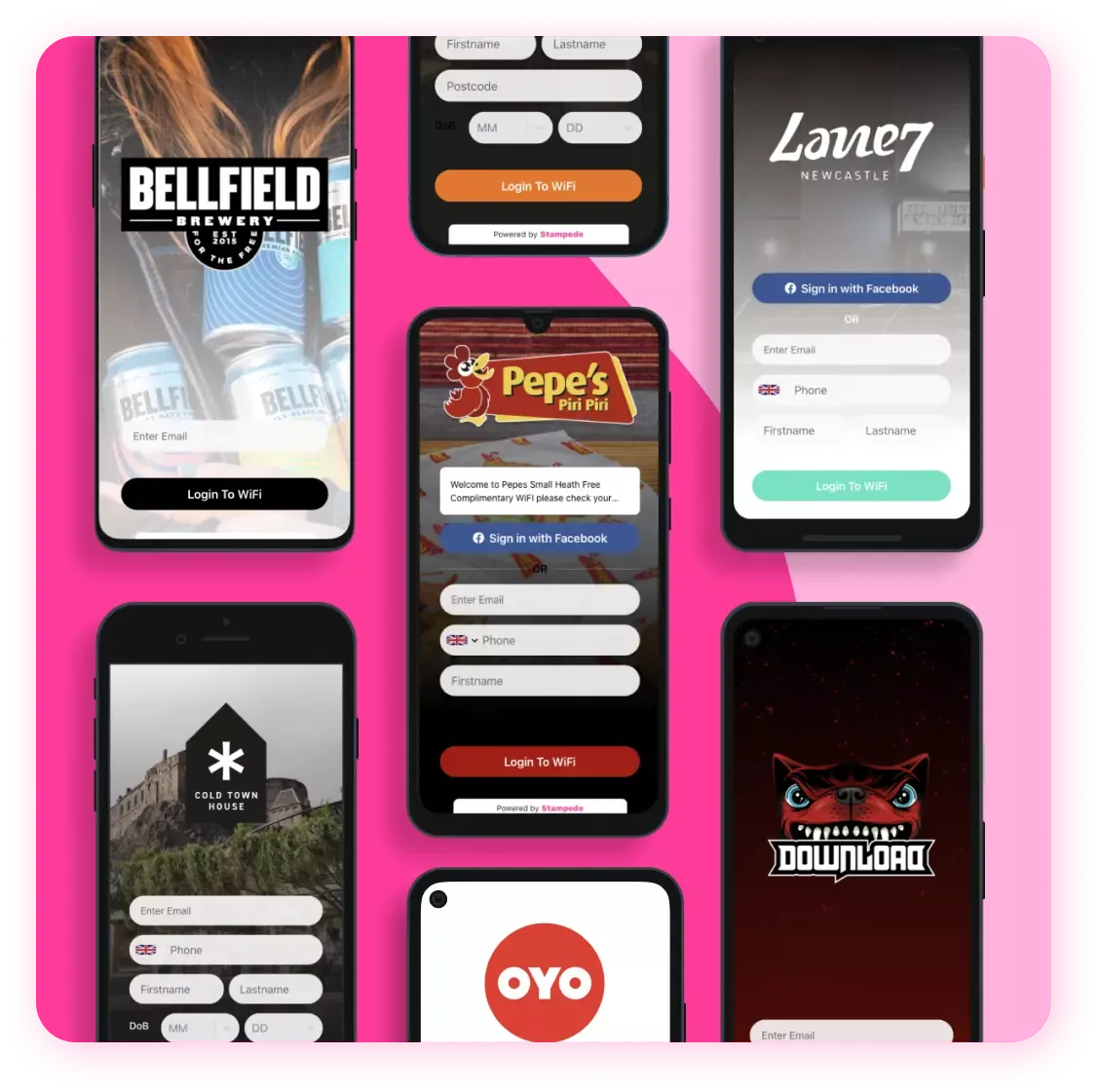 WiFi that brings customers back.
"The captive portal makes it easy to capture GDPR compliant customer data to build genuine relationships with our customers."
Jamie Ward, Digital Marketing Manager, The Yard Coventry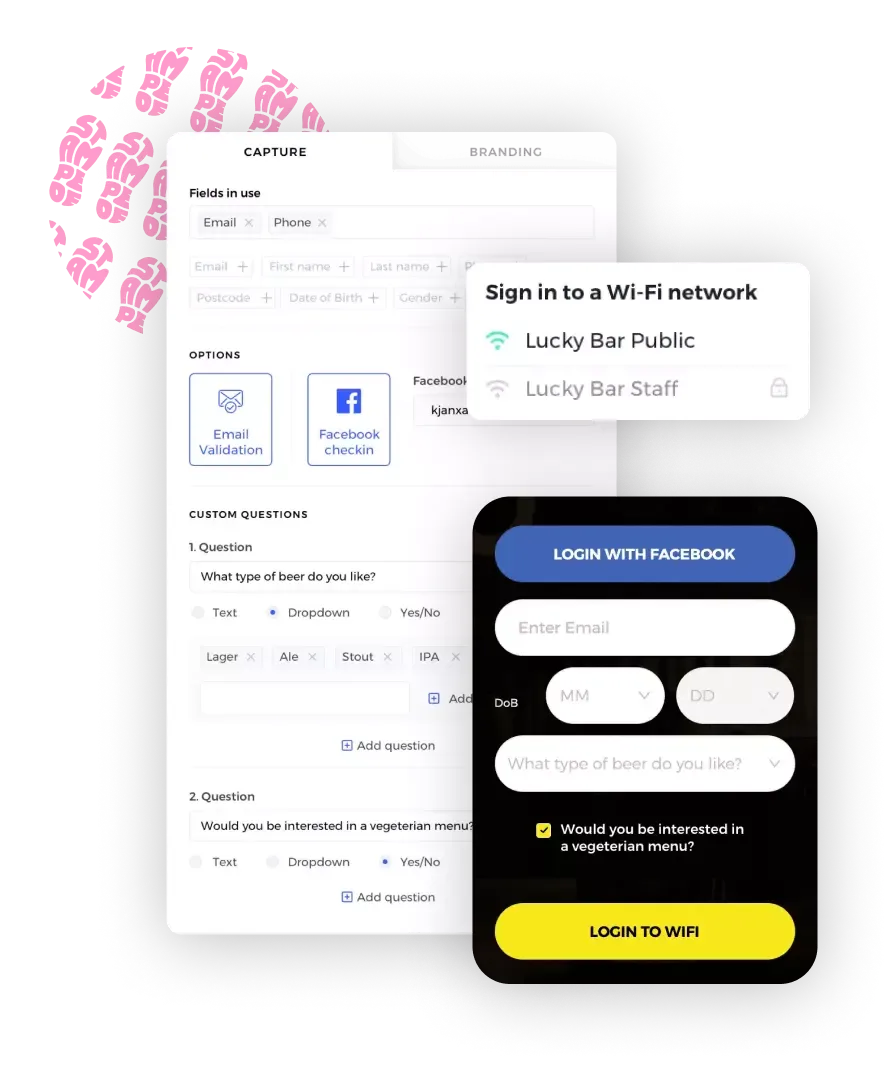 Captive Portal
Opens automatically when customers and guests connect to your WiFi. A one-off login and people will reconnect instantly when they return to the venue.
Customers use their email, Facebook or Apple ID to login, and you can ask for additional details like phone or date of birth.
CAPTIVE PORTAL INCLUDES:
GDPR compliant for customers and businesses

Easy to build with custom fields

Keep your business WiFi network separate and secure
Stampede Tips
Collect information like date of birthday or dietary information to create super personalised communications!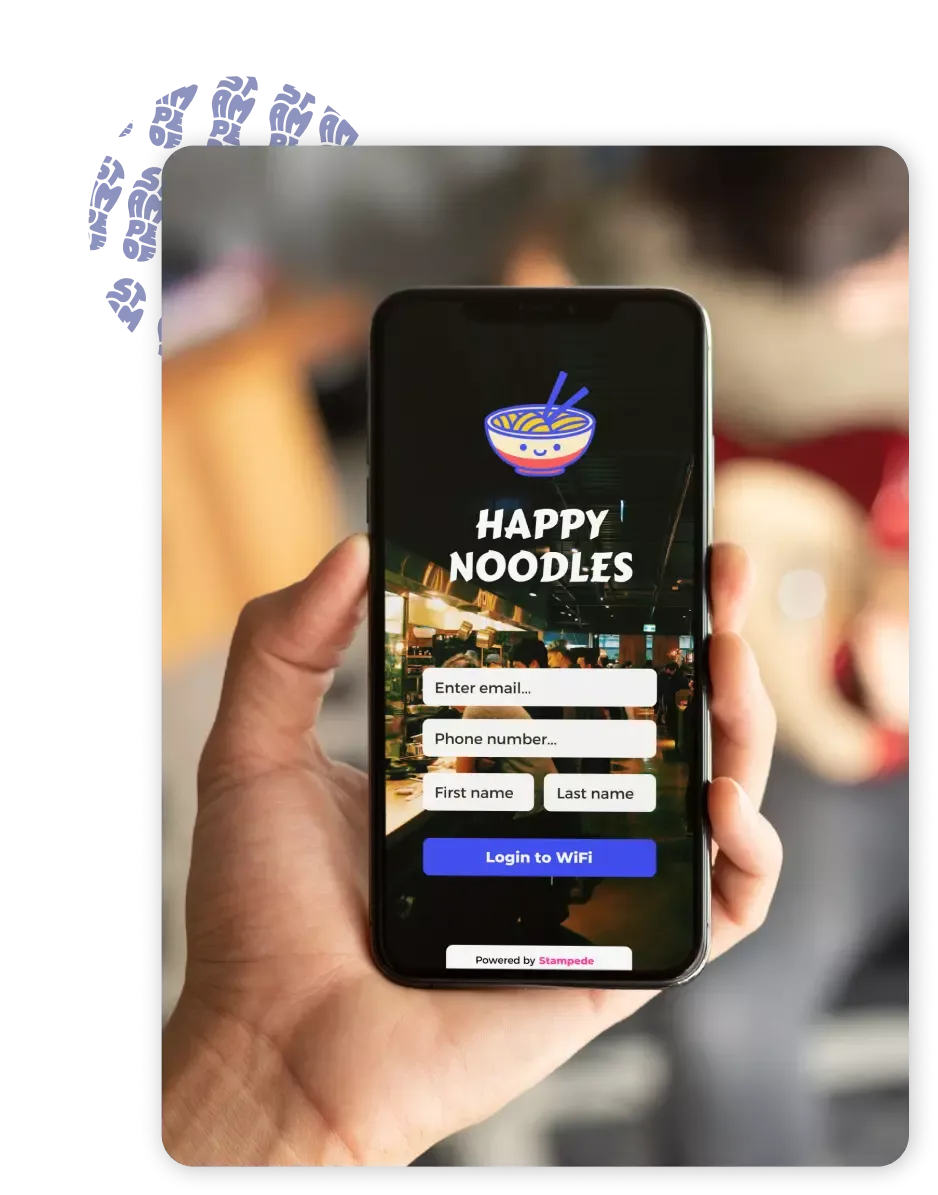 Customer Experience
Create a brilliant customer experience with your custom designed login page to match your branding.
No more customers asking for the password. Instead, a fast and secure way for customers to join your guest WiFi network.
A BETTER CUSTOMER EXPERIENCE:
Reassuring, compliant login
Easy to use, improves login rate
Branded to your company with logos, colours and images.
Hemmingways Bar & Restaurant
"A branded splash screen is essential for Hemingways as it helps promote our brand in a sophisticated way. The splash screen is highly customisable and easy to edit. "