The 6 Must-Have Key Features Of A Restaurant CRM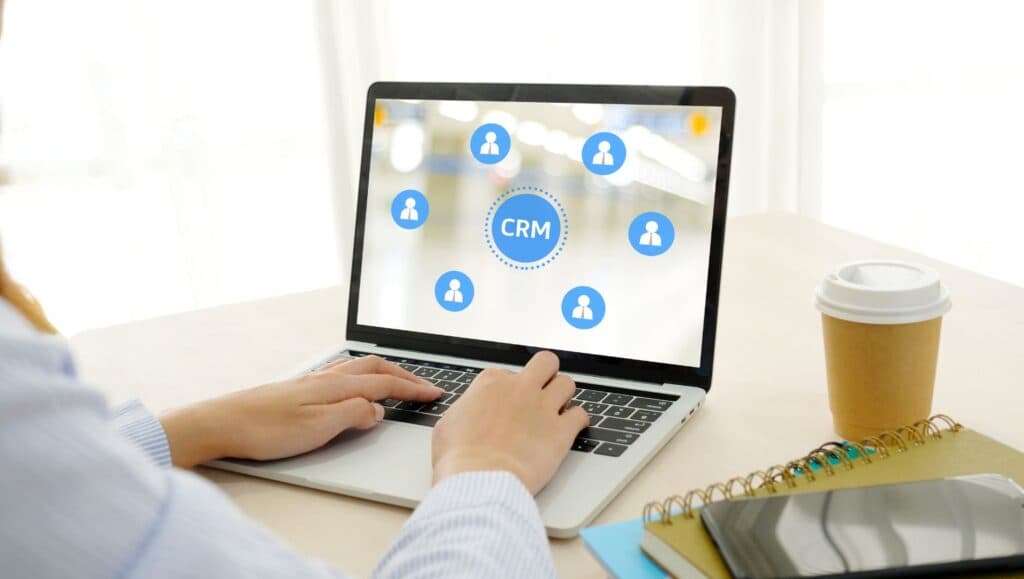 If you're a restaurant owner or operator looking to boost sales, improve operational efficiency and increase customer loyalty, then it's time to invest in a reliable restaurant CRM (Customer Relationship Management) system. 
In this blog post, we'll explore the top 6 key features of a successful restaurant CRM and discuss how they can help you become more efficient at managing your customers.
Here are the 6 must-have key features that you should be looking for when choosing your CRM:
Customer profile management
Customer interaction tracking
Integrated marketing features
Automations
Reporting and analytics
Third-party integrations and reporting
1. Customer profile management
Efficient customer profile management is crucial for hospitality businesses to maintain strong relationships with customers. 
The customer profile stores all the customer data, such as contact information and other interactions from different sources in one centralised place. From there they can be easily managed and updated. If kept well-maintained it can facilitate and improve direct customer communication and marketing.
For example, tags can be added to profiles to categorise and segment them so that businesses can develop campaigns tailored to their customer's needs
2. Customer interaction tracking
As a business, it's important to understand how your customers interact with your brand. 
By tracking and analysing all customer interactions across various digital touchpoints, such as Guest WiFi, table bookings or order & pay app, you can gain a deeper understanding of their needs, preferences and pain points. 
You can easily access the history of all previous interactions, enabling you to tailor your engagement to their specific needs and preferences.
This knowledge can empower you to make informed decisions and optimise business processes that lead to improved customer satisfaction and loyalty.
3. Integrated marketing feature
An effective CRM solution should include an integrated marketing feature, with the ability to send email and SMS campaigns that allow businesses to streamline their communication efforts. 
The CRM data can be used to segment customers for personalised campaigns. By targeting specific groups with tailored messaging, businesses can foster more meaningful connections with their customers and drive growth. 
4. Automations
Marketing automations have become increasingly popular in recent years as businesses look for ways to streamline their operations and save time. 
Automated email and SMS campaigns, triggered by certain customer interactions are an effective way of delivering tailored content to them. 
These automated campaigns can also improve operational efficiency. This allows businesses to focus on other core tasks while the marketing takes care of itself. 
5. Reporting and analytics
As businesses continue to expand, it becomes increasingly important to understand the impact of each initiative on growth. This is where the power of reporting and analytics comes in. 
With a comprehensive overview dashboard that presents important metrics, such as Return on Investment (ROI), businesses can track their performance across different venues. It also gives them an overview of the results of their marketing campaigns. 
Specific hospitality customer analytics metrics such as the number of return versus new customers can also help businesses better understand their customer base and make informed decisions.
Furthermore, CRM reports can provide businesses with data-backed insights that are crucial for growth. With these powerful tools, businesses can easily track their performance and stay ahead of the competition.
6. Third-party integrations
When it comes to CRM integrations, third-party tools can play a crucial role in helping businesses enrich their customer data. 
By integrating with multiple data sources, businesses can gain deeper insights into their customers and manage their relationships more effectively. 
Don't let manual data entry and outdated systems hold you back. Automated data sync eliminates the need for manual data entry, saving businesses valuable time and reducing errors. An automated data sync means that all your data is updated in real-time, ensuring that you have access to the most accurate information at all times. 
With just a few clicks, businesses can integrate their CRM system with other tools they need for success. 
Summary
A restaurant CRM with all the key features mentioned above is essential to any business looking to upgrade its customer experience, streamline processes and boost profits. 
An effective restaurant CRM should help hospitality operators to access data from one central place. Users should also be able to act quickly on customer interactions. 
It's also vital that the system is user-friendly, making it easy for staff to navigate on a daily basis.
By focusing on maximising every interaction with customers, businesses can build strong relationships and increase loyalty. This ultimately leads to improved profitability.