The 3 Different Types Of A CRM System Explained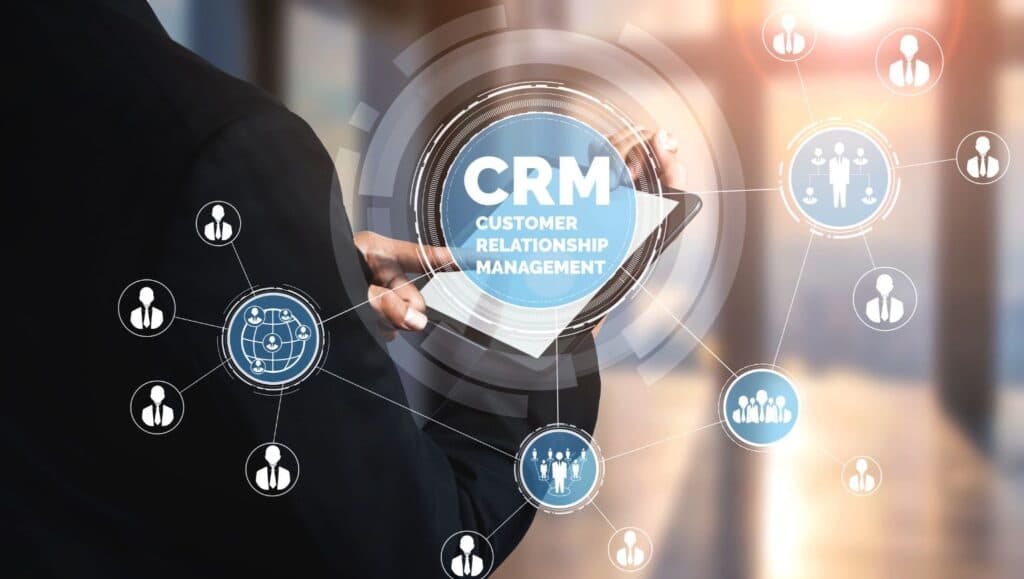 If you're responsible for managing a restaurant or hospitality business, it can be hard to stay on top of everything. To organise your daily tasks more effectively and streamline your processes, implementing a Customer Relationship Management (CRM) solution should definitely be part of your strategy. 
There are three different types of CRM systems:
Analytical CRM systems that gather data useful for reporting and decision-making.
Operational CRMs that streamline processes and communication.
Collaborative CRM platforms that allow departments to work together more efficiently. 
In this blog post, we will explore these three different approaches to running an effective CRM system for your hospitality business. This will help you make the best possible decision when choosing one.
1. Analytical CRM systems
When it comes to understanding your customers and analysing the results of your marketing campaigns, analytical CRM systems are game changers. 
With these powerful tools, you can dive deep into customer data, uncover trends, and make informed decisions based on real numbers. No more relying on gut instincts or guesswork. 
Analytical CRMs also make it easy to create customised reports and visualisations. Those help you track progress and hone in on areas that need improvement.
By using this technology to better understand your audience, you can improve customer satisfaction, increase retention rates, and boost your bottom line.
2. Operational CRM systems
Operational CRMs are a vital tool for businesses to streamline their processes and improve overall customer experience. 
They allow companies to better manage every touchpoint of the customer journey, from initial interaction to after-sales care. With automation features, operational CRMs can further enhance efficiency by reducing the amount of time spent on repetitive tasks.
Implementing an operational CRM system not only leads to better communication with customers but also allows businesses to make data-driven decisions for continuous improvement.
3. Collaborative CRM systems
Collaborative CRM systems make sure that everyone in the business has access to the same data. So that teams can work together more efficiently in order to provide a complete customer experience. 
With a collaborative CRM, every individual involved in the customer's journey can view the full customer record with its entire history and previous interactions. This ensures that everyone is using the correct and up-to-date data to support the company's decisions. 
The integration between teams helps to ensure that customer needs are met, and ultimately, it results in a much-improved customer experience. 
Tips on how to choose the right CRM system for your hospitality business
As businesses continue to evolve and technology advances, it's important for hospitality businesses to keep up with the latest tools in order to stay competitive.
However, with so many options out there, it can be challenging to choose the right CRM. The operational feature is certainly the most important feature for hospitality businesses and should be prioritised. The way data can be managed more efficiently has a significant impact on daily operations. Especially with automations as they reduce the workload by removing manual and repetitive tasks.
However, ideally, a CRM system should incorporate elements of all three CRM types – analytical, operational and collaborative. As a professional in the hospitality industry, it's crucial to have a CRM system that provides detailed insights into customer interactions and preferences. This can help you tailor your services accordingly. 
It's important to emphasise the significance of finding the right fit for your needs when it comes to selecting a hospitality CRM. No two businesses are the same and therefore, there can be no one-size-fits-all solution. 
You need to identify what your hotel, restaurant or hospitality business requires and other specific goals you want your CRM system to achieve. Then you can assess which CRM can deliver on those needs. A CRM that cannot adequately cater to your requirements could end up costing you in terms of valuable time and resources
Closing thoughts
Technology can only truly increase efficiency if it is used effectively. After all, customer experience isn't just about having a lot of information on hand. It's about understanding each individual guest as well as providing personalised experiences based on your insights.
By investing in the right type of CRM system, you can unlock significant potential for your business and take your customer experiences to the next level.