Meet Stampede Inbox: Never Miss Another Message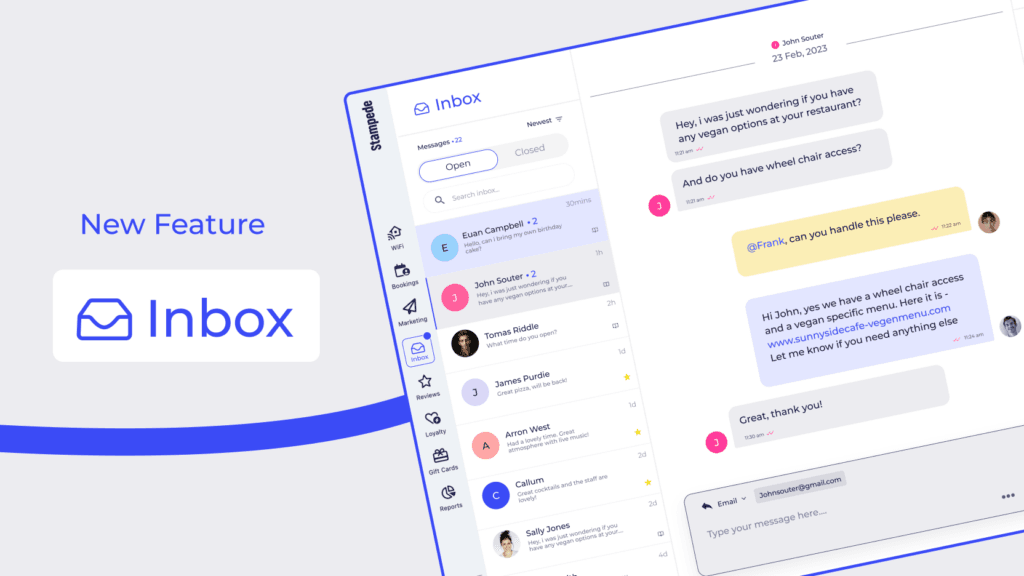 Never miss a message from your customers again with our brand new product feature: the Stampede Inbox.
It can indeed be a challenge and time-consuming task to stay on top of your various inboxes.
A recent customer service study found that a worrying number of 62% of customer enquiries are left unanswered.
Common reasons are inboxes not being connected to a CRM and only a limited number of staff having access to incoming emails.
So, what about centralising all customer communication to one platform that is accessible to the whole team?
Such a unified inbox massively improves your response times and gets you extra points for your quick and streamlined customer service.
How It Works
All incoming customer requests and responses are received in the inbox and stored under their individual profiles.
Staff members can then reply straight away in only a few clicks which means happier customers.
There is also the option to add internal notes to keep your team updated.
Why The Stampede Inbox Is Unique
What makes our inbox a one-of-a-kind is that it comes ready-linked to every other interaction your customers have via Stampede.
There's no more piecing together the conversations and information from disjointed platforms.
This creates a single 360° customer view, providing you with more context based on previous customer interactions and historic data. 
So you can craft personalised responses that are relevant to each customer.
The Stampede Inbox is now available for all customers. Head to Stampede to explore our new product feature in more detail.
If you have any questions or need a hand, reach out to our Customer Success team who are happy to help.