How to Maximise Revenue from Your Loyalty Stamp Cards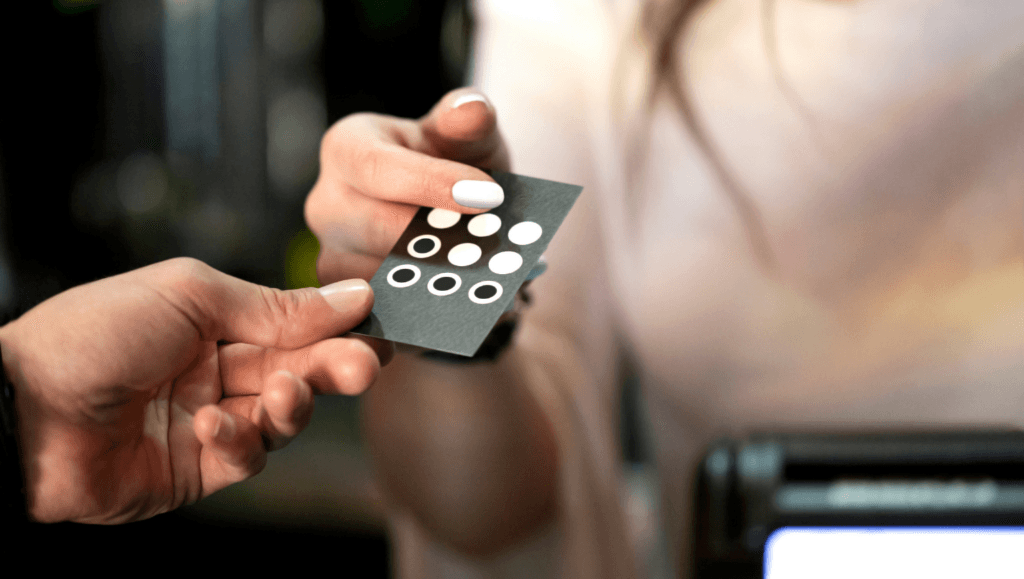 There's no denying that loyal customers are a key revenue driver for any business. Their average spending is up to 67% higher compared to new customers. More than ever, hospitality businesses should now up their efforts to increase customer loyalty to secure a steady revenue flow.  A well-established way to get customers coming back and increase sales is by offering loyalty stamp cards. Collecting stamps at each visit and getting rewarded for it, what's not to like about it? 
---
But how many of your customers are actually filling and redeeming their cards? And how long does it take them to obtain a full one?
The problem with loyalty stamp cards
Getting customers to sign up for your stamp card is usually an easy task, keeping them coming back to use the card is another story. All the initial excitement and interest in collecting stamps tends to wear off over time. The average rewards program gets a redemption rate of only 13%. 
Using stamp cards will increase the chances of a customer coming back, but it can't be relied upon entirely as a way to keep them coming back for more.
The key action here is to keep customers engaged on a frequent basis in a variety of ways, so they get their stamps too. Let's uncover some loyalty card secrets.
How to keep customers engaged?
First of all, you have to stay front of mind with your customers. They probably have many loyalty cards from various different places. So it's on you to regularly remind them that they have a stamp card from your place as well. It's all about actively encouraging them to come back more often.
Also, when creating your rewards, focus on these questions:
Are they obtainable? Your average visit frequency helps you to determine the ideal number of stamps needed for a full card
Are they attractive? Which type of reward would your customers want? Are they worth collecting stamps for? Are your rewards relevant to your business?
Email & SMS marketing campaigns
As ever, email and SMS marketing are a great tools to keep your customers interested and stay on top of their minds. It's all about a friendly nudge to remind them of their loyalty stamp cards.
Here's some inspiration for your campaigns to keep customers committed:
Get them to collect more stamps:
"How many more stamps do you need? – a fresh batch of … arrived today, and we know how much you love them. Come by to get yours."
"… more stamps to go. Come by today to get one extra stamp for every … "
"Special weekday deal – earn double the stamps when you buy …"
"Flash offer – Buy 1, Get 1 free on all cocktails from 6pm-9pm."
Get them to redeem their full stamp card:
"Still haven't redeemed your stamps?"
"Got a full card? You're owed a free …, come by today and enjoy …"
"Don't miss out on our special freebie for all redeemed stamp cards this month."
"Your chance to win. All redeemed stamp cards from this month will enter a special prize draw."
By the way, are you still using paper loyalty stamp cards? Everything we've said before is massively improved by going digital. Save money and gain more loyal customers faster with digital stamp cards.
Get in touch to find out more about our digital stamp card solution.