How To Create Engaging Video Content [25+ Free Resources]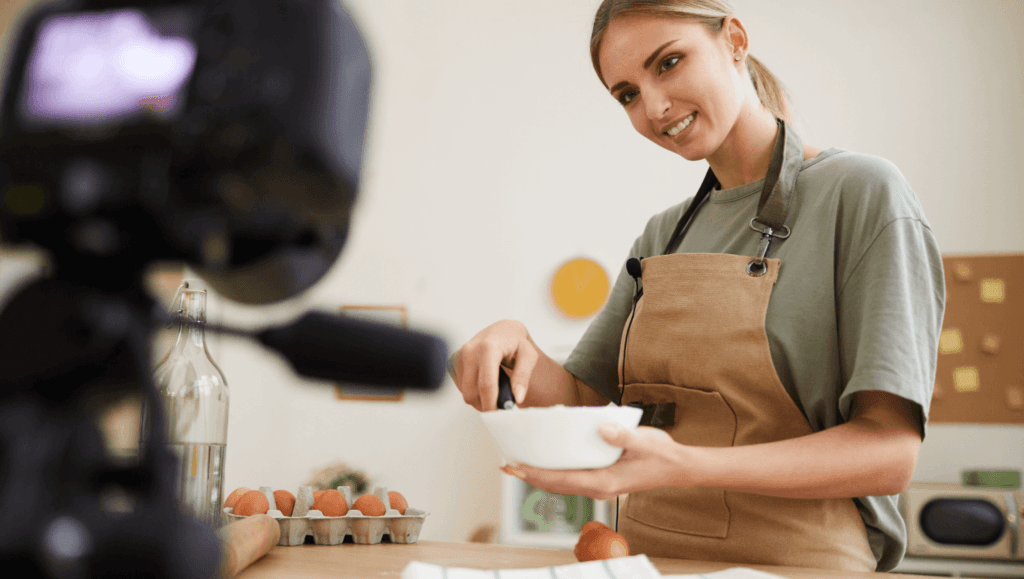 Short-form video is one of the big social media trends for this year. If done right, this sort of content is one of the most engaging ones and certainly delivers high results. We've put together a selection of various online resources that will help you create high-performing video content.
---
Here's all you need to know from the setup to the editing and the content to get you started.
1) The Setup
Before you kick-off, make sure you consider the format of your video. Most short-form videos are filmed vertically to make them fit to Instagram Reels and TikTok.
Also, short-form can be any video length between 30 seconds and 2 minutes. So, make sure to keep it short and sweet when creating video content.
How to get the lighting right
This popular TikTok photo hack will help you get your image settings on spot for the perfect shot.
A more detailed lighting guide on food filming can be found here. It will give you some more tips and tricks on how different settings could work for you.
If you want to showcase individual dishes and avoid distracting shadows a light box is what you need. Get instructions for a handy DIY light box here, build from a cardboard box.
How to best present food
It is all about putting your dishes in the right spotlight and making your customers' mouths watery.
In essence, you can apply the same principles that work for food photography to filming. Watch this short video with Andrew Scrivani, a well-known food photographer, sharing his ultimate best practices.
2) The Editing
You want to stand out on your customers' feeds, so get creative when editing. You can also try and stick to a theme that will make your videos recognisable. Find some free and ready-to-use TikTok and Instagram templates on Canva.
Also, make sure to check out this easy to follow tutorial to get your reel editing on point. Everything you need to know from adding music, filters, green screens to making time-lapses and remixing.
How to use filters & effects
??The choice of filters and effects seems to be endless. Have a look at these tips on finding and saving high-performing filters.
Besides, the green screen effect can be really useful. It lets you change your background into literally anything you like. Here's how you use it.
How to add sound effects
Just missing the perfect background music for your video? Get inspired by the 90 most popular Instagram Reel songs. Or have a look at this useful article on how to choose the right TikTok sound alongside your video.
Free editing apps
Make editing your videos a lot easier and quicker with an editing app. Here're the 3 most popular ones. The best part is they're for free!
3) The Content
When looking for content ideas, the most important part is to stay authentic and true to your brand. This is what makes videos such a powerful and engaging tool.
Get inspired by some great industry examples:
Want to start turning social media fans in to loyal customers, check out our digital stamp card system. Or get in touch to find out more.