5 Key Hospitality Growth Trends You Shouldn't Miss This Year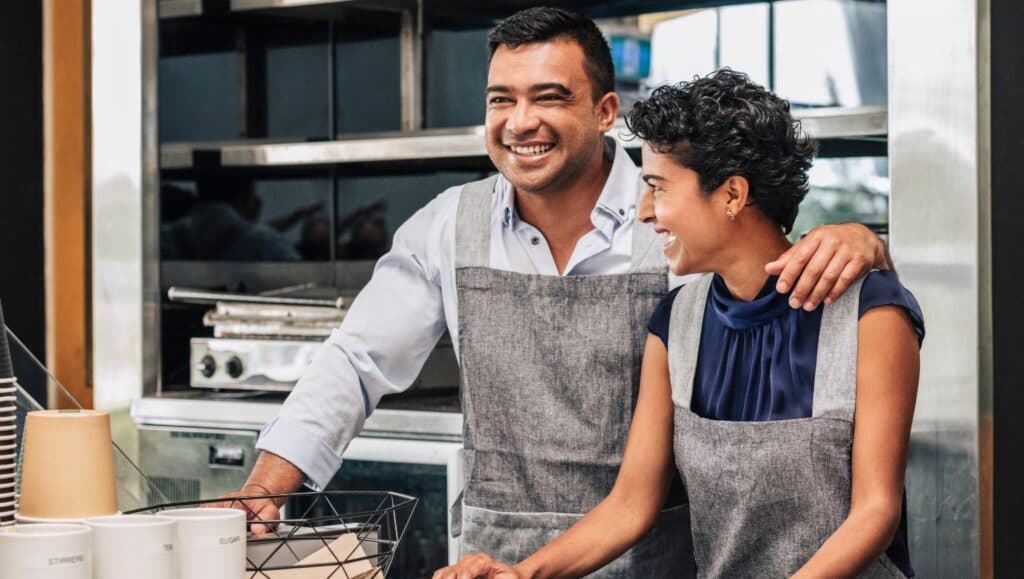 A few weeks into 2023 and you might have ditched your new year's resolutions already. No judgement, we've all been there.
However, a new year is always a great opportunity to reshuffle one's business strategies in order to up the game.
Looking ahead, there are a bunch of exciting growth and marketing trends to watch out for. And yes, technology will of course play a part in those.
We've had a look into 5 key hospitality trends that you should integrate into your strategy to get the most out of 2023.
1. Build A Unified Customer Experience 
An outdated user interface will drive customers away. 
So, you need to start judging your digital tools and assets as if they were your shop window or your venue decoration. 
Think about your Guest WiFi sign-up, booking platform or order & pay app. Are you happy with them representing your brand?
If not, the first step is to align all your tech tools toward a unified brand experience. 
Here's what to focus on:
Stick to your branding and brand voice across all channels and tools
Make sure the digital customer experience is as smooth as your in-venue one
Focus on easy-to-navigate tools for your customers (and staff)
Don't neglect your website – a lot of attention has been paid to social media lately
All-in-one solutions allow for a unified experience as they don't require integrations
2. Opt For Industry-Specific Tools
Too many cooks spoil the broth. Time to move away from the clunky and disjointed tech stack that you might have gathered over the past years. 
Instead, focus on ROI-delivering tech that helps you achieve the results you want when revising your tools.
Industry-specific tools are what you're looking for here, to replace the mainstream big-name ones everyone else is using.
Those specific ones are tailored to your needs, easier to use and are therefore also accessible to smaller operators. 
3. Focus On Hyper-Personalisation
Approximately 90% of customers are willing to share behavioural data if it results in a better brand experience.
No question, personalisation will continue to reign.
What changes is that customer insights are no longer coming from separate sources. It's the clever combination of multiple data sources that takes it to the next level and makes it even more powerful. 
This is also referred to as hyper-personalisation and is based on real-time behavioural and transactional data insights and actions.
With this, you want to create a 1:1 customer experience that translates into longtime loyalty.
4. Go Beyond Customer Loyalty
Customers trust their peers more than any other source when looking for new venue recommendations.
It's up to you to identify your super advocates amongst your customers, those that spend more time and money at your venue than the average. Hint – your data can help you unveil them.
Once you've done that you can nurture them with targeted marketing and personalised rewards (i.e. loyalty or referral program) to start building a loyal community.
This community will help you spread the word, boost your reviews and attract many new customers. Loyalty always pays off.
5. Let AI-Powered Solutions Give You A Hand
Since the beginning of the new year, our feeds have been flooded with AI talk. There's a lot going on at the moment, with new tools coming up in a blink of an eye.
Whilst some of it might still be in its early days, we can already see the benefits for businesses. It's all about efficiency. 
AI-powered automations can optimise various parts of your marketing and help you scale up. From content generation to email marketing, social media and operational tasks.
They streamline less-pivotal parts of your business and save you hours a week whilst generating revenue on auto-pilot. What's not to like about this? 
Arguably, there needs to be work done in some areas to make them more industry-specific so that they can be used by everyone without any programming background.
Make sure you stay busy all year round with the Stampede Customer Experience Platform that drives 5x more repeat customers. Reach out to find out more.