5 Gamification Ideas To Take Your Loyalty Scheme To The Next Level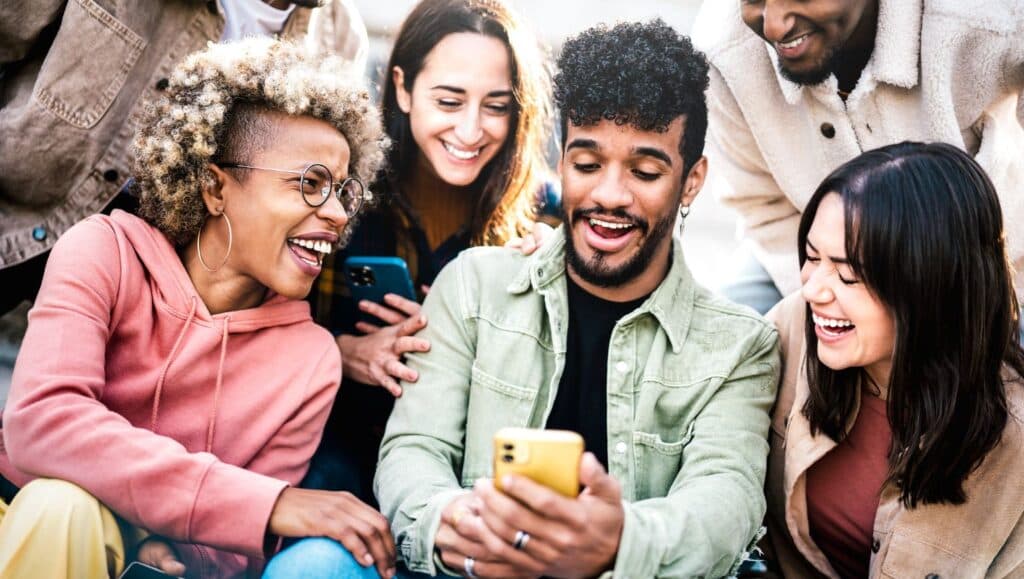 A common struggle with loyalty programs is that it takes customers too long to earn enough points to redeem. 
As a consequence, customers lose interest quickly.
By using gamification elements to support your loyalty schemes, you can speed up the whole process whilst keeping customers on the hook.
Why gamification works
Gamification adds a fun element to a loyalty scheme. The concept behind it leans heavily into our competitive spirit and reward-seeking behaviour. 
Here are 4 reasons for implementing gamification: 
Keep customers engaged and interested. Customers earn extra points as a top-up, quite often these are linked to instant rewards.
Increase brand awareness. It encourages customers to interact with your brand more often.
Get more customer data. Customers spread the word when they have fun, which will lead to a snowball effect.
Attract a wider range of customers. Gamification is ideal if you want to bring in younger generations.
To help you get started, we've gathered 5 gamification ideas. These will power up your loyalty scheme to keep customers thrilled.
5 engaging gamification ideas for your loyalty scheme
1. Gamification Challenges
A limited timeframe with the chance to win something exciting hypes customers up to take part.
Monthly or seasonal challenges are probably the most cost- and time-efficient gamification tool for your loyalty scheme to boost interaction.
Simple examples:
Online quizzes
Guessing games
Tag & share challenges
Advanced examples:
DIY competition – 'Create our new Summer cocktail'
Creative competition – 'Name our new [menu item]'
Seasonal challenges – i.e. dress up for Halloween
Tip: Online challenges are great database growth boosters so make sure to ask customers for their contact details upon entering.
2. Online & in-venue games
This gamification concept connects both offline and online customer interaction.
Treasure hunts are ideal for this, where customers have to look for clues on your socials, website as well as in-venue.
Tip: Whilst they are searching, you get the chance to introduce customers to other offerings or venues you might have.
Additionally, if you want to boost quieter times during the day, try a 'secret code word share' via your socials. When mentioning the code in the venue customers get a freebie or discount.
3. Badges, awards & leaderboards
The most widely used advanced gamification loyalty scheme examples are badges, awards and leaderboards. 
Customers get awarded for different interactions or milestones reached. Rewards usually go beyond in-venue and/or online transactions. You can incentivise actions such as completing an online profile, engaging on social media or leaving a review.
What makes these types so effective is it gives customers something to work towards. Plus, they can also compare their performance to others.
Brew Dog's Beer Visa is a great example of this type of gamification. Customers get a stamp for visiting every bar in one location, once completed they receive a special pin badge.
Tip: Leaderboards make it easy to spot your most loyal and engaged customers.
4. Tiered membership levels
A tiered membership scheme encourages customers to spend and engage more with your business in order to move up the rank.
Each tier comes with benefits that increase in value to make the whole brand experience more exclusive and personalised. 
Another big benefit of tiered loyalty is that you can build highly targeted segments from those tiers and use them for personalised email campaigns.
Well-known industry examples are Starbucks and PizzaExpress.
5. Mini online games
No doubt, online arcade-style games are highly engaging and addictive but they also require some sort of app integration. This ultimately places them at the higher end when it comes to implementing gamification.
A successful example is KFC's recently launched new loyalty app "Rewards Arcade". Customers get the chance to play after each purchase and get instant 'free food' rewards.
---
Make sure to check out our FREE Loyalty Guide to learn more about the different types of loyalty programs and how they can help you to increase customer spend.