4 Ways To Optimise Your Hospitality Business With AI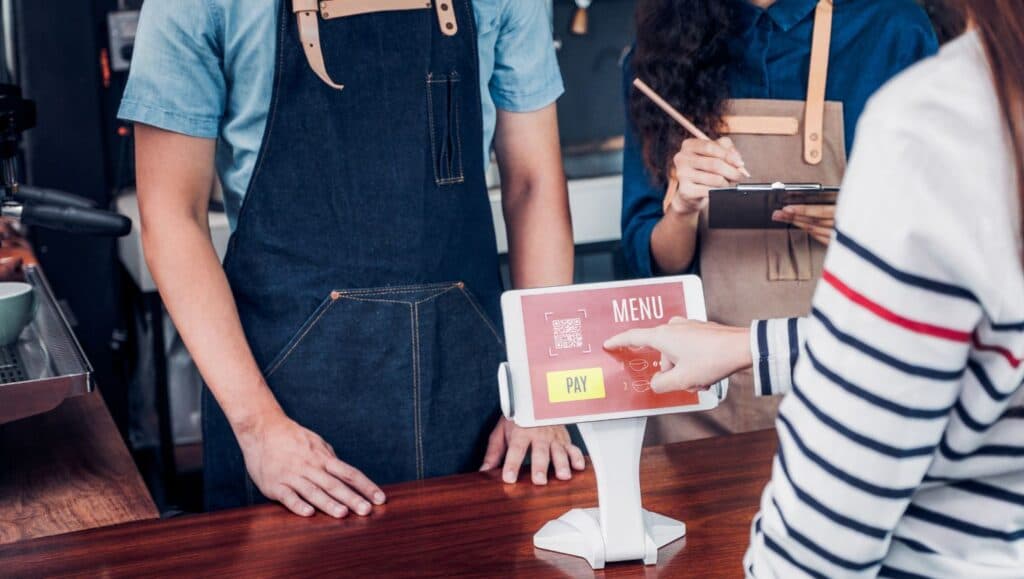 The hospitality industry has evolved rapidly in recent years and AI technology is playing an increasingly vital role in improving key areas of the customer experience. 
With its scalable and flexible capabilities, AI can significantly reform the way businesses operate. It can help save time and money while driving long-term customer loyalty.
In this blog post, we'll explore 4 ways that AI can be used to further enhance your hospitality operations. 
1. Operations
Advances in technology have been paving the way for new and exciting opportunities in business operations.
One of the latest AI tools to emerge on the scene is the chatbot. A virtual assistant that provides responses based on customer queries by scanning common keywords and related answers. It offers valuable support to staff by taking over routine tasks.
On top, chatbots are available 24/7, so they ensure customer service standards are held up even outside of traditional business hours.
Hotels commonly use AI tech for contactless check-ins and virtual assistants acting as concierges. With these technologies, guests get the most out of their stay as it simplifies many aspects of hotel services.
In the same way, self-serve kiosks are becoming a fixture in restaurants, allowing customers to place orders with ease and freeing up staff time.
Finally, AI-powered sentiment analysis can help companies track trends and issues related to customer feedback. This enables them to make data-driven decisions and continuously improve their service.
2. Marketing
AI can vastly support marketing strategies by gathering more relevant data and customer insights. From this, marketers can create hyper-targeted and personalised campaigns that matter to customers and therefore have a higher chance of converting. 
Using AI automation, marketers can easily automate repetitive tasks, such as uploading data using spreadsheets. This allows them to focus their time and attention on other parts of the business. 
Another example of automation is trigger-based campaigns. They are based on previous customer interactions. I.e. Send a discount to customers who haven't been at your venue for a while.
AI can also support digital advertising by taking over jobs such as audience and campaign optimisation. And finally, social media monitoring across channels for brand mentions and engagement is made easier with AI. 
3. Sales
Sales is a challenging and complex area for any business but with the help of AI, hospitality operators can get some significant assistance.
Hotels, for example, are now able to apply a dynamic pricing strategy. Room rates are adjusted in real-time to reflect demand patterns and rates are optimised depending on seasonality. Whilst ensuring that customers are getting the best prices when booking direct. 
Additionally, AI can offer valuable insights into customer interactions and purchasing behaviour. This way operators can quickly identify potential opportunities for upselling and cross-selling to boost their revenue. 
4. Data analytics and reporting
Data analytics and reporting are invaluable tools for hospitality businesses seeking to gain insights into customer behaviour and improve decision-making. With the usage of AI, these processes have become even more streamlined.
One of the most significant benefits of AI is the ability to automatically generate customised reports and dashboards. This covers especially time-consuming, manual tasks that were often prone to errors.
Additionally, AI can help to better manage data and identify the most valuable customer segments. Those can be applied to create personalised marketing campaigns. 
Resources and inventory are also much more efficient and easier with AI's ability to make suggestions as well as forecast market and business trends.
Takeaway
AI has revolutionised the hospitality industry. Demonstrating its undeniable potential in optimising operations, improving marketing strategies, increasing sales and becoming more data-driven.
New technology continues to be mixed with traditional methods and offers an unprecedented level of customisation. This can advance the bottom line and improve the overall customer experience.
The ultimate aim of integrating AI into hospitality roles is to create a system which runs smoothly while allowing employees to focus on personalising services.
When interacting with customers becomes easy and efficient, brands will be able to build stronger customer relationships and loyalty leading to greater business growth opportunities.
Make sure to check out our full guide exploring AI for hospitality marketing.