4 Easy Ways To Get Maximum Revenue From Upcoming Sports Events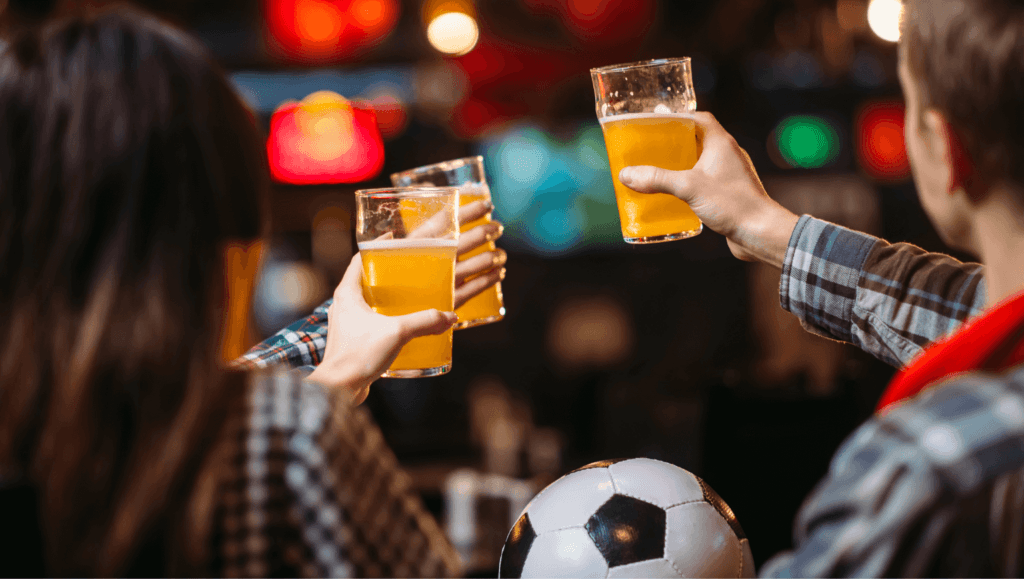 According to the latest research from KAM media and FANZO, 22% of sports fans visit a pub to watch a game at least once a week. No doubt, live sports events are a big revenue driver for many hospitality businesses. This year is full of major sports events, so make the most of the bumper schedule ahead. 
---

---
1) Be Smart And Plan Ahead
The biggest event (football World Cup) is colliding with the busy Christmas period this year. Careful forward planning will be a huge help here, allowing you to stay focused on daily operations during the busy period.
Here's what you can do to clear your schedule ahead:
Create your own email/SMS templates and re-use them for various sports events
Prepare content and offers well in advance
Start promoting booking offers and deals early on – schedule your campaigns
Use email and SMS automation to send booking reminders
A winter World Cup also means thinking outside the usual beer garden experience. Find a balance to blend football vibes with a festive atmosphere, catering to both customer groups.
Segment your database accordingly to make sure you reach the right audience with the right offers for better conversions. Allow them to opt out if they're not interested in certain campaigns. 
2) Pre-Booking Opportunity
29% of customers want to pre-book a table to guarantee the best view. This is your chance to secure bookings well in advance and to bring in larger groups. 
Combine it with enticing limited-time offers and package deals to get customers to book early on. 
3) New Customer Opportunity
When looking for a potential venue to watch a match, 82% of customers turn to Google. Be sure to keep your Google My Business and website updated with important information. 
Get feedback from staff on what customers ask about most by email, phone and in person. Use that to add relevant content to your listing and website. 
Regular social media posts are also great to feature your special venue highlights, i.e. amount of screens, sound system, etc. Pin your posts to your profile whilst the events are ongoing.
Another revenue opportunity comes from leveraging your loyal customer database. People tend to watch games in groups of 4.
So, send out special deals for group bookings to your loyal customers. When they bring along their family and friends, you'll gain new customers and the chance to retain them down the line. 
4) Upsell Opportunity
Given the length of most live sports events, 44% of customers spend more than 3 hours in a venue. Take advantage of smart technology to increase spend per head whilst they're in your venue.
For example, order and pay apps can dramatically increase average order value by 10-30%. Even more so if customers can open a digital tab.
Digital upselling allows you to automatically send offers and deals directly to your customers' phones once they've signed up to your Guest WiFi (working on a captive portal). 
Content ready but not sure how to best set up and automate your email campaigns? Get in touch with our team to get maximum revenue from sports events.