This Free Google Tool Can Increase Direct Bookings With Ease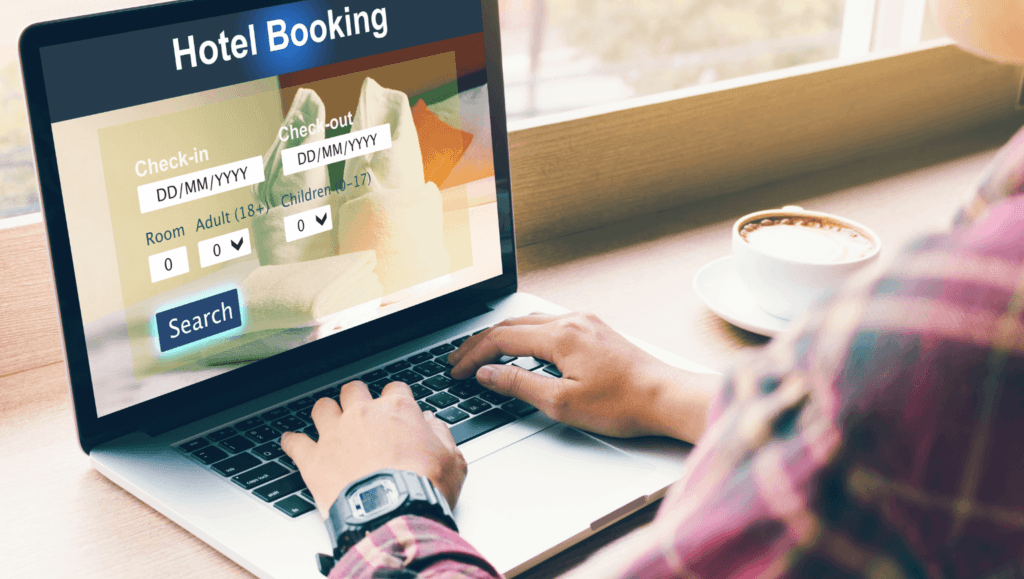 In March 2021, Google has launched a new, exciting feature called 'free booking links' made for hotels and vacation rental properties. The idea is to get more free, organic traffic to the hotel's website through better visibility on Google Search and Maps. This will ultimately increase direct bookings.
---
So, can this feature be a game-changer for online hotel bookings?
We had a closer look into how it works and how you can get the most out of it for your business.
How It Works
The booking link can be added to your Google profile and acts as a free listing of your rates and availabilities. The link appears alongside the paid ads in the booking module (see example below).
To use this feature you have to be registered at the Google Hotel Centre or using Google Ads.
Hotels can choose which landing page they want their link to go to and Google will extract room availability and room rates from there.
When customers then search for a hotel, they can see the hotel's own prices as well as any OTA offers. This way, they can quickly compare prices but also book directly from there.
As shown in the Best Western Hotel example below, the listing includes:
The hotel/property name
The room rate for the selected date
'Official site' badge and logo
Any additional amenities, such as free cancellation, special offers, etc.
---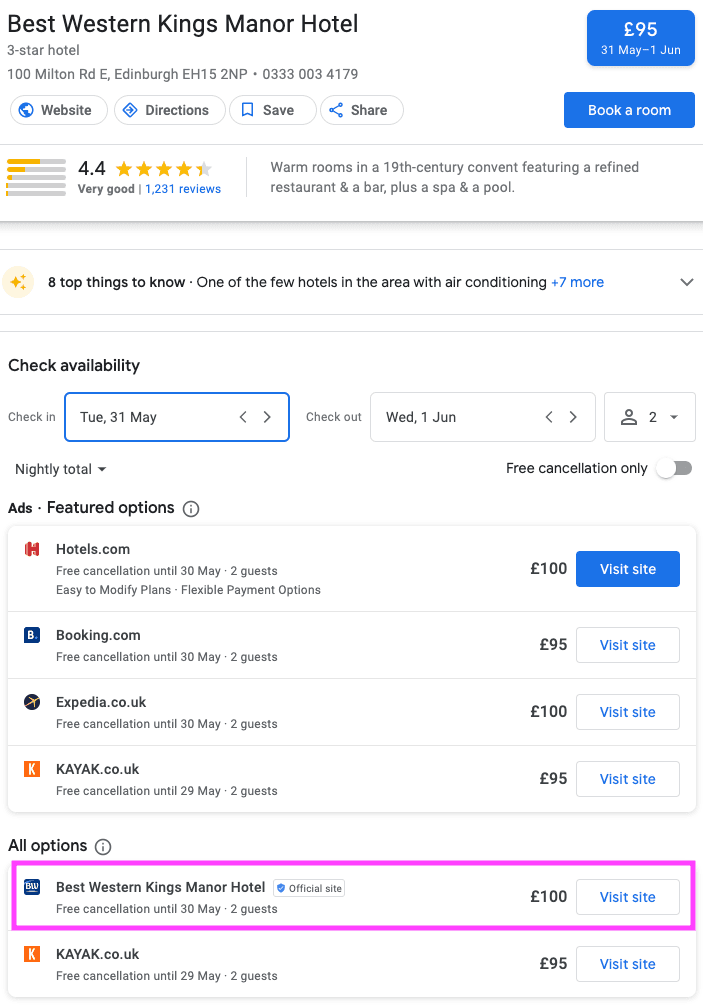 ---
Tips For A Higher Ranking
As those links are unpaid, they're ranked according to the utility to users, which makes it a bit tricky to manage.
Some tips to rank higher on the listing:
Offer the best rate when guests book direct
Check that the prices on the listing match to those on your landing page
Keep enough availability for your direct bookings
Make sure your My Business listing on Google is updated and as detailed as it can be with reviews, high-quality imagery, amenities, etc.
Provide a user-friendly landing page experience
Also, check out the dedicated reporting feature in the Google Hotel Centre. You can see how many people have clicked on your link, as well as impressions and average booking value.
Use those insights to further optimise for direct bookings. Such as improving your landing page experience, reviewing your pricing strategy and comparing against local competitors. 
What is the conclusion, are those free booking links as good as they sound?
The biggest bonus certainly is that the feature comes at no cost. It doesn't involve much work to be set up but can certainly help to increase direct bookings.
It allows hotels to convert guests at an early point in their search and purchasing process. Plus, you get access to the guest data which you can use for future marketing purposes to boost guest loyalty. So, it is definitely worth setting it up. 
Reach out to find out how you can use your collected guest data to create personalised marketing campaigns that convert.