Save Time Building Christmas Templates [Quick Guide]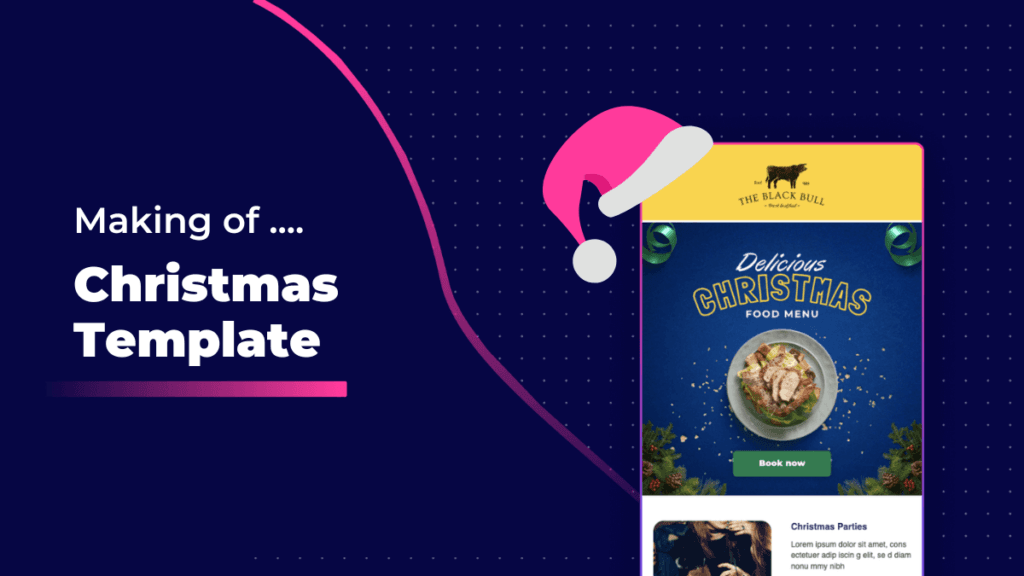 Here comes the second item on your Christmas shopping list, a Christmas email template.
With the right email builder tool to hand, creating email templates is much easier and quicker than you might think.
But first off, some quick tips that will make your emails stand out this season.
5 Tips For Creating Responsive Templates
1. Stick to one colour scheme – find some festive season colour inspiration down below.
---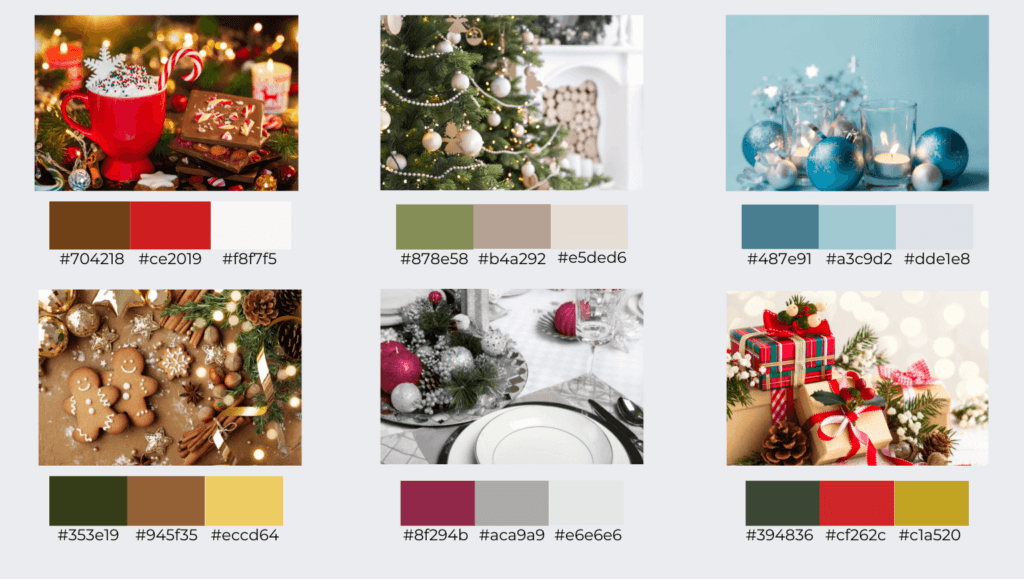 ---
2. Use different elements and columns to make it easier to read and scan
3. Balance the text-to-image ratio – general recommendations are 60:40 for a better deliverability
4. Include multiple CTA buttons throughout the email to encourage bookings – opt for bright colours to make them stand out from the background
5. Use high-quality images to give customers a sneak peek
Making Of Our Christmas Templates
Here's how our Christmas template is put together in more detail.
What makes this template so quick to assemble are the building blocks you can just drag and drop to the email.
The Header
---
---
The Main Body
For better readability and conversion, we've used a 'z' pattern layout at the beginning.
It moves the readers' eyes in an alternating way between image and text and finishes with a call to action.
---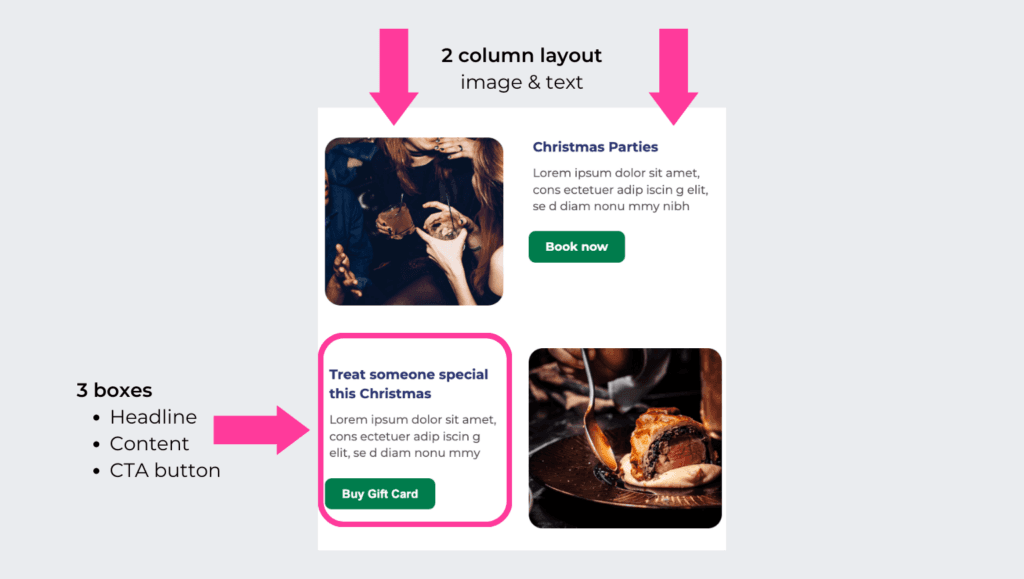 ---
To break up the email, we've added an image with a text overlay element, which also brings an additional dynamic to the whole layout.
To finish off, we used the classic image above text layout. This is ideal to showcase all your offers or specials at one glance.
---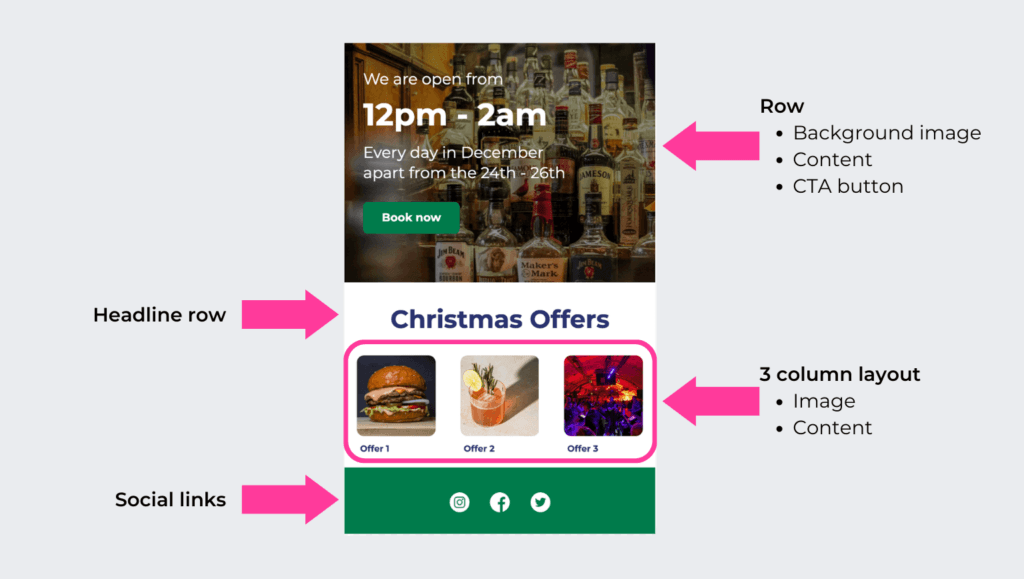 ---
For some additional Christmas marketing inspiration make sure to check out this article.