New Stampede Marketing Feature – Unique Voucher Codes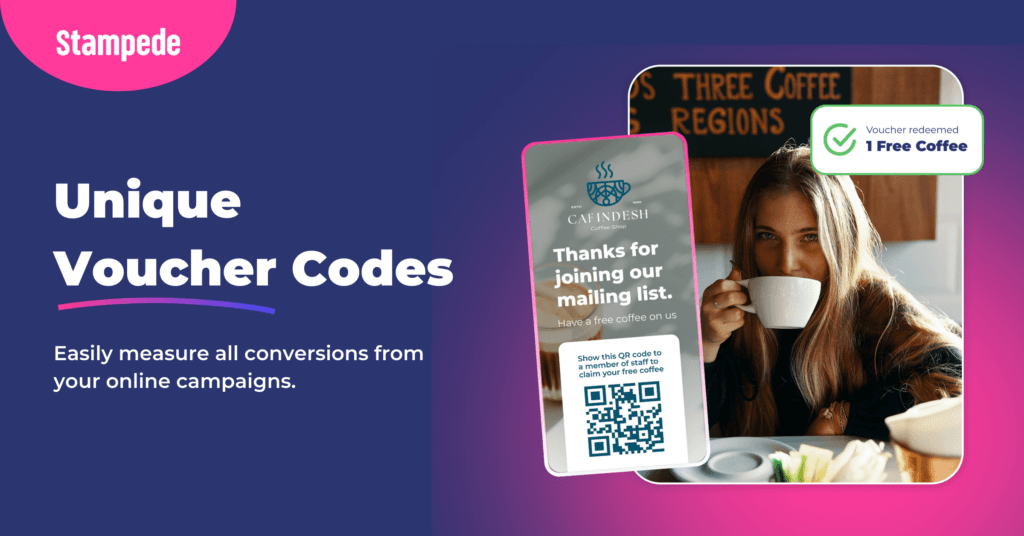 We're pleased to share with you the latest feature addition to our marketing platform: unique voucher codes.
In the past, conversion tracking between online marketing and offline conversion used to be a guessing game and many events were simply missed.
So far, Stampede has already closed a big gap with businesses being able to track returning in-venue visitors based on WiFi interaction. However, until now it wasn't possible to record singular campaign conversion, i.e. matching customers who came back to the venue (to redeem their voucher) with the corresponding marketing campaign.
Unique voucher codes will allow you to do this. They help you better understand how many conversions your campaigns get by linking your vouchers to the emails you've sent. It's a powerful and effective way to increase customer spending and reporting accuracy.
No more matching codes and campaigns, no more rough ideas of what worked (or didn't). Just easy digital marketing.
How It Works
Get started by creating a new voucher in the Stampede Growth section. Choose a name, redemption amount as well as expiry date and include a short description.
---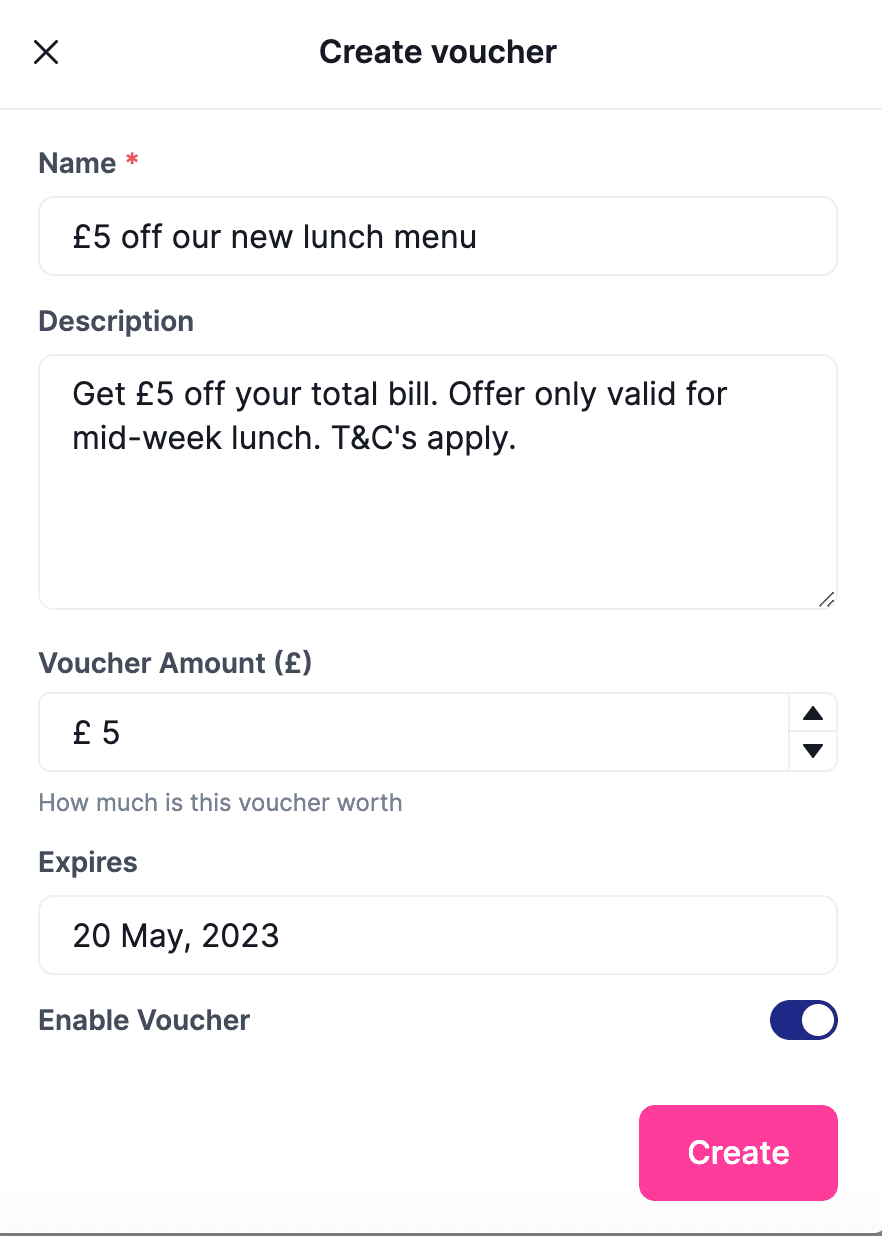 ---
Now head over to Stampede Marketing and enable voucher codes for your campaigns. You can then build promotional emails which will include a unique code for each customer in the audience. These one-time-only codes will also prevent customers from using them multiple times.
---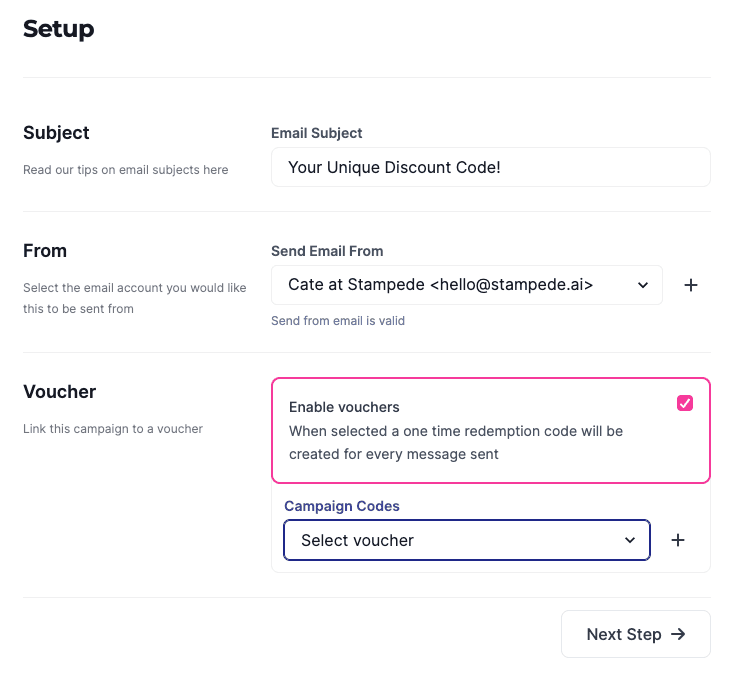 ---
Each voucher code will be automatically attached to the email or SMS and allows for super accurate conversion tracking. Once customers redeem the voucher at your venue, you will be able to track each conversion back to your individual campaigns via the code.
To access the results of voucher code campaigns, head back to the Growth section in Stampede. Here you will see exactly how many conversions your campaigns are bringing in. 
Proven Campaign Ideas
To get started here are some campaign ideas to increase revenue and nurture customer loyalty.
Welcome Campaign
When a customer signs ups for your newsletter on your website, you can automatically send them a welcome discount voucher code. Once they redeem, you can track their full journey from their first online interaction to an offline in-venue visit. 
Birthday Campaign
Personalised marketing is a great way to deepen your customer relationship and keep customers coming back. One example of these simple but effective campaigns is birthday emails with personalised vouchers attached.
Win-Back Campaign
Retain customers who haven't been at your venue for a while and offer them a discount upon their next visit. If they redeem you can further engage them with additional offers, etc.
Also, make sure to set up an automated reminder email if the voucher hasn't been redeemed after a certain time. 
VIP Club Campaign
In this case, your vouchers give your loyal customers access to exclusive rewards and benefits, i.e. free or discounted merchandise. You can use this campaign in combination with special events, such as launch parties or celebrations.
Unique voucher codes are now live in Stampede, you can log in and use them right away. If you have any questions, reach out to our team who are happy to help.