How To Get It Right: Meal Kit Online Sales Success By Hawskmoor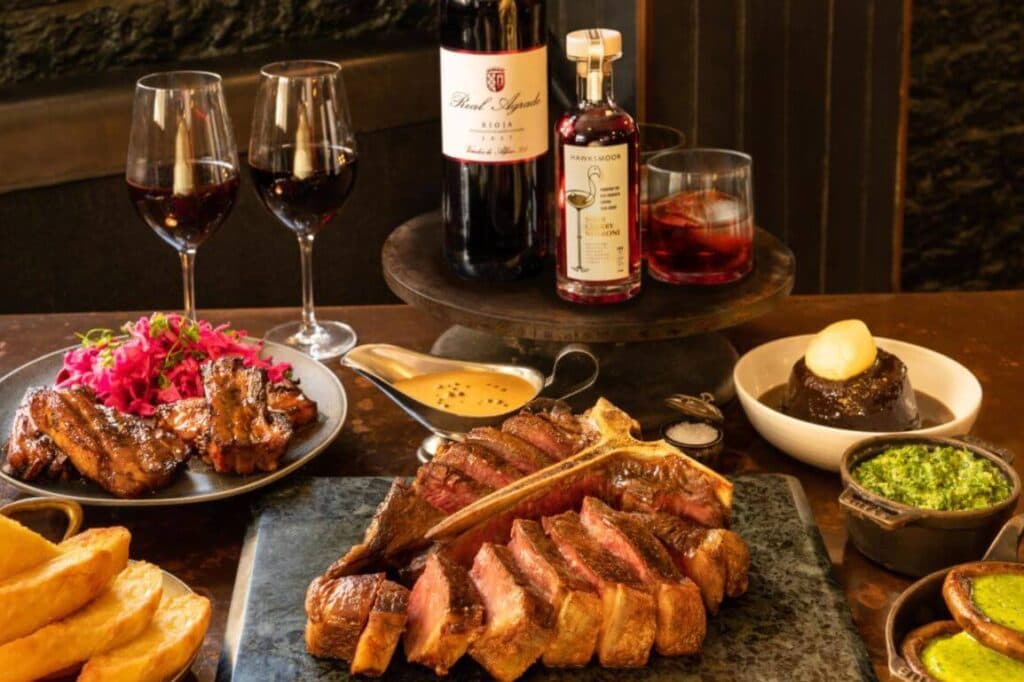 At-home meal kit sales are still on a high, making it a valuable additional income source for many hospitality businesses. A success stories resulting from this trend has been featured in the news recently. The popular The Hawksmoor Restaurant group reported that they are now gaining around £50,000 a week from their at-home kits with a total revenue of over £1m since launching at the end of 2020.
---
But what makes them so successful? And what are the components needed to sell meal kits online? We had a look into the strategy behind Hawksmoor At Home and did a little breakdown of their promotions and e-commerce website.
Meal kit sales promotions
The first thing that stands out is that when you Google 'Hawksmoor', their At Home meal kit landing page is the first on the results page in the form of a Google Paid Ad. This streamlines the customer experience. Clickers will go straight to the e-commerce page instead of having to find their way there from Hawskmoor's homepage.
The Ad Extension text tells you straight away what you can expect – 'Award-winning steak' which is delivered UK wide and is also backed-up by their gift card offers. All to draw in as much additional revenue as possible.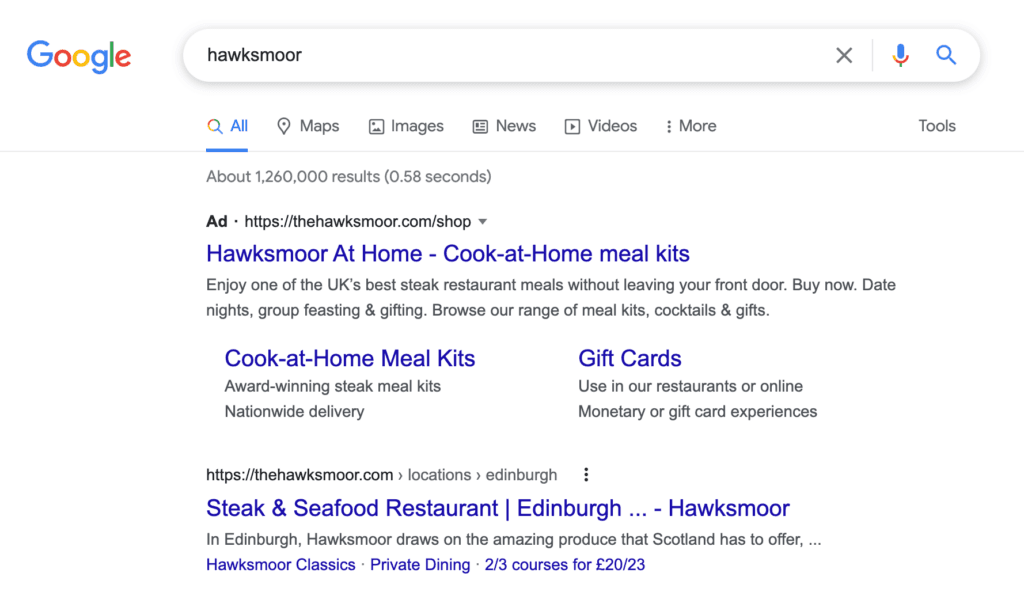 E-commerce website
Now, check out their dedicated At Home website. It's a great example of how a traditional e-commerce website can work for the hospitality industry and be adopted to sell meals online.
Overall the design is quite simple and easy to navigate through, based on building blocks presented in a column view. This makes it familiar for anyone who is used to shopping online, removes friction and increases conversions.
Let's have a closer look at the individual elements:
Filters
Customers can refine what they're looking for based on different occasions and months.
Even though the filters are "restaurant specific", there is no option to filter by courses or servings. This pushes customers to scroll down and browse through the options that Hawksmoor wants them to look through. Similar to a physical menu if you think about it.
Images

The website only uses high-quality imagery to capitalise on this need-to-scroll. This way, they can really emphasise on selling the premium restaurant at-home experience. No matter if you dine-in or do it yourself, you'll still get the full Hawksmoor experience.
The food itself is presented in a social media friendly image style, showing the full meal. Again this is using familiarity to popular food marketing trends on social media, that are known to convert and engage people.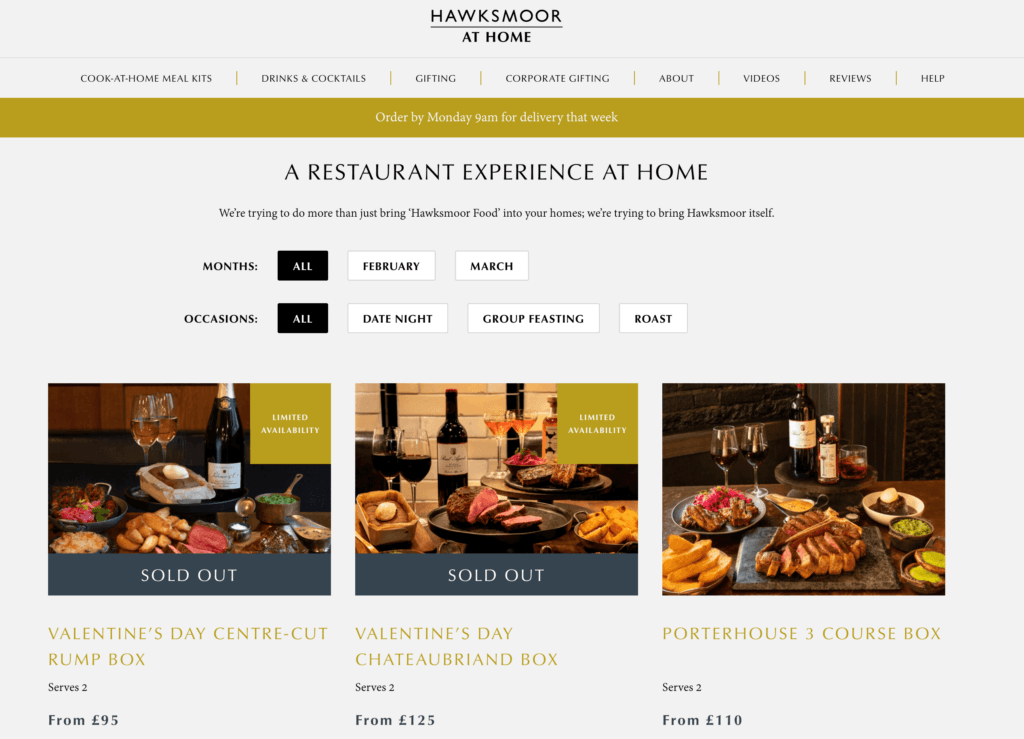 Meal kit detail pages
Now, click to view a kit in detail.
You immediately get a clear breakdown of what's included in the box with an upsell option to choose drinks as well.
This is followed by a more detailed box description of about 300 words, featuring their story and the thought that went into creating the kit. The text also includes a couple of links to various other resources and possible upsell options.
In addition, strong testimonials, both from customers and food industry leaders can be found on the page. 
How it works section
The second part covers the 4 simple steps from ordering to enjoying the cooked meal, alongside some other useful information. 
To finish off, different teaser videos are embedded on the pages. Customers can learn how to cook the perfect steak from Hawksmoor's Executive Chef or how to mix the included cocktail with their Head of Bars.
The way they use storytelling here, once again allows them to draw a detailed picture of what to expect. But also how simple it is to recreate the full Hawksmoor experience in their own homes.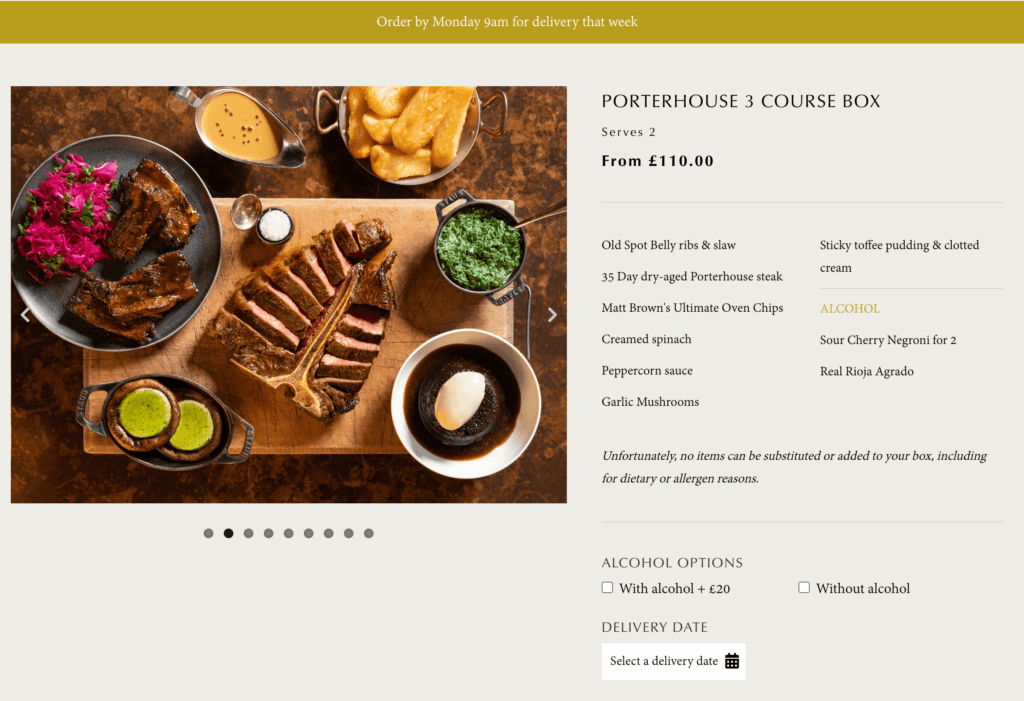 Stay tuned for part two of this series where we have a look at various tools and resources to help you achieve the same for your at-home meal kit sales.
Need help promoting your meal kits to your customers via email and SMS? Get in touch with one of our team. We're happy to help.