How AI Can Facilitate Reviews Management For Hospitality Operators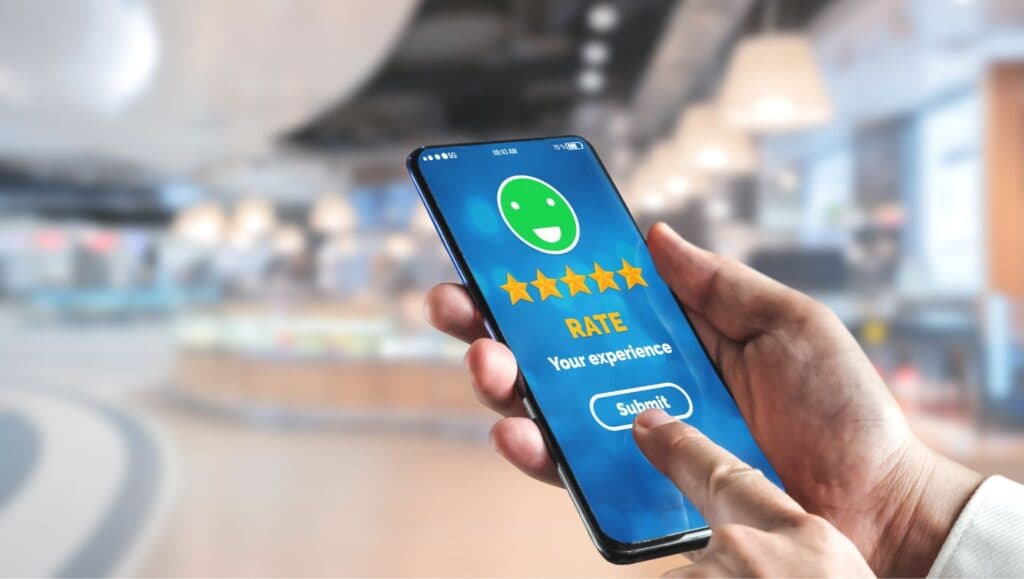 Online reviews can make or break a business. Plus, they are a major deciding factor for customers. However, it can be difficult and time-consuming for hospitality operators to manage their reviews on a daily basis.
This is when the newest technological advancements, such as AI work a treat. Those tools help businesses to stay on top of their online reputation by identifying patterns and common themes, supporting response handling and much more with incredible efficiency.
In this blog post, we explore the key benefits of AI-powered reviews management as well as different ways operators can utilise it.
4 Key benefits of using AI in reviews management
The use of AI in reviews management offers numerous benefits that improve decision-making and ultimately boost businesses.
Here are the 4 main benefits:
1. Time-saving and efficiency
With AI, reviews can be analysed in a fraction of the time it would take staff members to go through them. Therefore, operators can take quick action and turn unhappy customers around.
2. Consistency 
AI also provides consistency as it takes a standardised, unbiased approach to review analysis. Compared to a manual spreadsheet analysis this is also less prone to errors. 
3. Scalability 
Scalability is another benefit, especially for bigger companies. AI can handle large volumes of reviews coming from different platforms in a short time.
4. Multiple languages
Lastly, AI can analyse reviews in multiple languages. This makes it an unmissable tool for companies operating internationally.
In this second part, we take a look at how AI tools can support and speed up review management for busy marketers.
AI sentiment analysis
The manual sifting through reviews can prove to be a daunting task, which takes up valuable time and resources. This is where AI reviews sentiment analysis come in.
First, AI automates the analysis of written text and identifies keywords and tags and categorises them accordingly. It can also sort reviews by their overall sentiment into positive, neutral or negative categories.
In addition, AI can help highlight common themes and also present them visually so that they are available to staff at one glance.
With all this, operators can save time and quickly identify any issues that customers may be facing, such as slow service. So that operators understand where to focus their efforts and resources to improve their service and customer experience.
AI-generated review responses
While all feedback is valuable, responding to each and every comment in a timely manner can be quite a challenge. Especially during peak season when the venue is busy. 
But with AI-generated responses, businesses no longer have to worry about falling behind. By analysing the sentiment of each review, the algorithm is able to suggest a response that is both timely and appropriate. 
And because hospitality operators can train the AI to use their unique tone of brand voice, responses will sound more personalised. 
AI reviews generator
As technology continues to advance, AI-powered reviews generators are offering a new way for hospitality businesses to gather more customer feedback.
The written part of the reviews matters more to business than the overall star rating. It's where the real value and insight can be found from which they can make improvements.
Though it can be a challenge to ask customers to leave a more detailed review. With the help of AI, this process has become more efficient and time-saving for the customer.
AI tools analyse customer input based on provided keywords. From this, they can quickly generate a written review that uses common phrases. Additionally, they also perform spell- and grammar checks to make sure the response is clear and accurate.
Summary
Ultimately, AI-powered reviews management is a must-have add-on for hospitality operators that lets them take back control over their online reputation and drive customers through their door. 
With features such as sentiment analysis and auto-generated responses, they can quickly respond to requests and solve any issues in a timely manner. This gives them the ability to win back dissatisfied customers and turn them into loyal ones moving forward.
Make sure to check out our full guide exploring AI for hospitality marketing.