Engaging Customers Through WiFi Marketing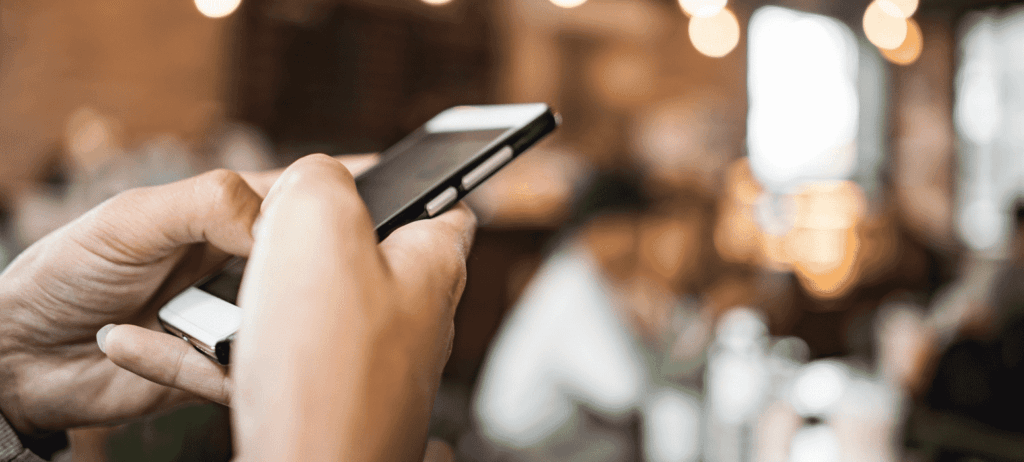 We're in an era where individuals expect free, fast, secure WiFi wherever they go. This demand has created a gap in the market where small business owners can harness the power of a secure WiFi network to engage customers. It's an opportunity to subtly nudge individuals into your store or restaurant without "obviously" selling to them. And let's face it – "obvious" sales should be left back in the 20th century. 
When looking at recent marketing trends, people tend to stay loyal to businesses that offer a personal service. They also prefer supporting services that are proactive when it comes to social responsibility. Add this to a stable and effective WiFi marketing campaign and there you have the perfect all-round customer engagement solution. 
A Recap on What WiFi Marketing Is
Perhaps we're jumping the gun and you're not yet familiar with the new buzz-phrase "WiFi Marketing". Let's quickly recap and take a look at the concept. 
WiFi marketing is the process where visitors provide certain important details. I.e. email addresses and phone numbers in exchange for the free use of your business's WiFi network. Individuals enter these details by accessing a login area on their smartphones. 
Once a business has these details, an opportunity is created where they can communicate with potential customers on a more specific level. Individuals can now be reached via text message, email, or through social media channels. 
Think of it as a way to tap people on the shoulder through their mobile devices and say, "Hey, we're still here and we have something great to offer!"
Why Is WiFi Marketing Important?
According to Brick & Mobile, 84% of small businesses have reported that using mobile marketing methods increased their customer loyalty base. 
At the same time, 62% of local consumers spend more time in a store if WiFi is available.
It's just a win-win situation!
WiFi marketing gives customers access to your wireless network and you get access to their information. This information is invaluable when it comes to creating a personal service and effective targeted marketing campaigns that truly engage people and their wants and needs. 
Engaging Your Customers
One of the best things about WiFi marketing is that it gives you an in-depth insight into the buying trends of consumers. The platform allows you to keep track of the customers who have signed-up to your network by storing their following information:
How often they enter your establishment and how long they stay on average
Which promotional material they engage with
What they generally purchase
How often they make purchases
And so on…
Now, you have a better idea of who your customers are and when and how often they visit your location. This data can be added to your CRM and other online engagement tools. 
WiFi marketing also gives you the power to automate and personalise your messages based on customer demographics and frequency of their visits. 
It allows you to engage with your customers by implementing the following communication strategies:
Proximity Marketing
Proximity marketing refers to the act of delivering targeted messages based on your customers' behaviour while they were visiting your establishment. You can send out targeted promotional offers based on demographics, frequency of visit, and buying preferences.
For example, John Smith frequents your deli to purchase your famous chicken and avocado sandwich. So, you can send him a personalised message when this sandwich is on promotion – or you can simply remind him that "hey, it's lunchtime and chickens on the menu". 
Campaigns
SMS, email, and push-notification campaigns can be created to engage with customers who might visit you regularly. These portals can be used to send promotional messages, to invite individuals to participate in a competition you might be hosting. Or to simply remind them that you exist and that your doors are always open to them. 
By sending out subtle messages, you remind individuals that you are eager for their business. Also, that you are willing to provide them with the things that they want. 
Social Marketing
When you ask customers to provide their details, you can do so by providing them with a splash page that features your branding information. Your guests are then given an option to share this information or to post a message on their social network profiles. This helps to increase social visibility for your brand. 
Essentially, when one customer signs-up to your network, you can potentially reach out to their friends on social networks too. 
Wrapping it up…
WiFi marketing creates a bridge that allows information to flow in both directions. In the future, the extent of this information will broaden and businesses will have access to endless marketing opportunities. You will be able to engage with customers on an extremely personal level. This allows them to indulge in your loyalty programmes and constantly inviting them back to your venue for another visit. 
Returning customers spend on average 67% more than first-time customers. This means that you want to do everything you can to retain the customers you have while improving their experience with every visit. WiFi engagement is one such solution. 
Why not give it a go with our WiFi Marketing software?
---
---