A Quick Guide On First-Party Data Strategy For Hotels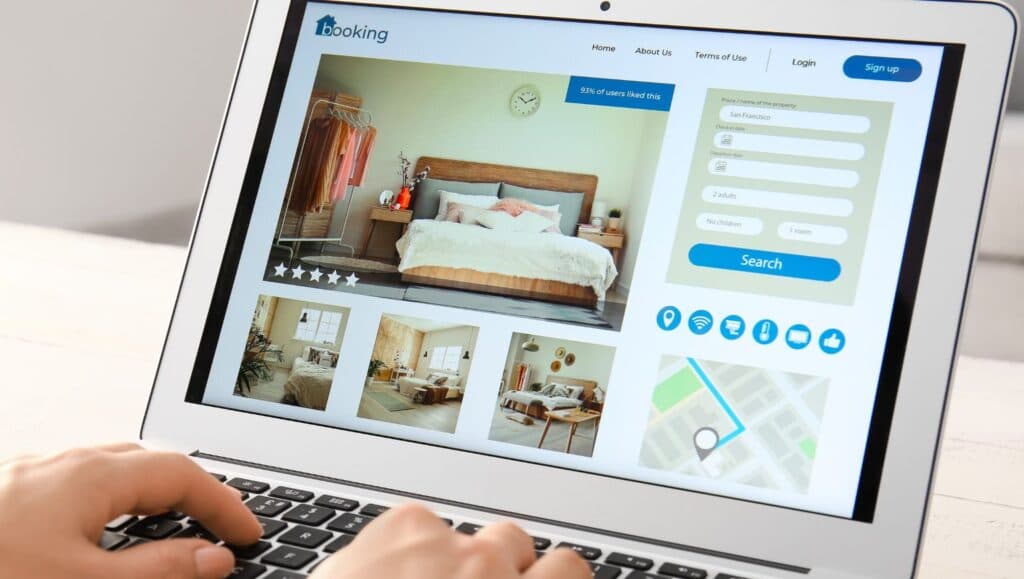 With Google announcing the end of third-party cookies in 2024, the clock is ticking for hotels to switch to a first-party data strategy for good.
For many this radical change has already proven worthwhile. As per a recent survey by Sojern, 81% of hoteliers said they have seen an increase in revenue since changing their game plan. 
No doubt, this is a big strategic move that requires thoughtful resource management and planning.
We've gathered some key things to keep in mind before you get started.
What is a first-party strategy? 
First-party data refers to data that is obtained by the hotel through its owned digital channels. Examples are their Guest WiFi, loyalty program or website booking integration.
The biggest benefit is that operators have full ownership over this type of data. They can store, access and manage it directly and use it for marketing purposes and more.
In addition, 1st party data is often more accurate and relevant as it is willingly provided by customers to the company.
However, the current situation is more like a mix of first- and third-party data. The latter often comes from guests booking through OTAs rather than direct.
Why opt for a first-party-only strategy?
Without third-party tracking and data, operators miss out on essential interaction points in their customers' journey. 
Personalised marketing and on-site service become nearly impossible, the outcome is a rather disjointed guest experience.
For example, hotels don't get access to OTA booking data and can therefore not contact guests prior to their arrival to tailor their stay.
So in an ideal scenario, all the data is collected by the hotel based on actual customer interactions. From the first touch point, i.e. the initial booking, onwards when guests return.  
This then allows operators to create a holistic guest profile which stores preferences and previous interactions. Insights that can be used for personalised marketing to drive long-term loyalty and revenue.
Though, the key to a successful 1st party strategy is getting the right data from the right sources. 
10 most-used 1st party data sources for hotels
How can hotel operators gather their own data covering online and offline events? Let's have a look at some common first-party sources:
Property Management System (PMS)
Customer Relationship Management System (CRM)
Website – newsletter sign-ups
Mobile app sign-ups
Online booking engine
Guest surveys
Loyalty program
Social media channels
4 steps for implementing a first-party data strategy
Here are 4 essential actions to take to start shifting your strategy:
Map out your entire customer journey. Consider all potential online and offline sources. Define your marketing short/long-term goals.
Determine the required data and its sources. What is the current process in place and what is missing? Close potential data gaps.
Make the best use of your data. Choose the right technology to manage your data most efficiently. 
Analyse and adjust if necessary. Build your own customised dashboards and reports to keep an eye on progress. 
How to maximise your first-party data
In general, the more data sources hotels can access, the easier it is for them to build a 360-degree customer view. 
However, this can also quickly lead to disjointed data silos piling up, which requires a lot of manual labour and time to connect them. But without their integration, the data is of no use and correct attribution is nearly impossible. 
In addition, handling various systems and spreadsheets also increases the potential risk of a GDPR breach.
So, in order to use the data in the most efficient and secure way, hotels should therefore opt for a unified CRM solution. It automatically syncs all their sources into one place without the need for integrations.
All staff members get access to the same data and from there they can quickly analyse it, segment it and use it to drive their marketing efforts. 
Plus, with a multi-functional system, the overall data quality increase as guest profiles are always up-to-date. Which in turn results in better marketing conversions.
---
Make sure to check out our FREE Direct Booking Checklist. Our step-by-step guide features examples around social media, email marketing and SEO to ensure that you've ticked every box when it comes to your direct bookings.