5 Tips to Make Your Restaurant More Instagrammable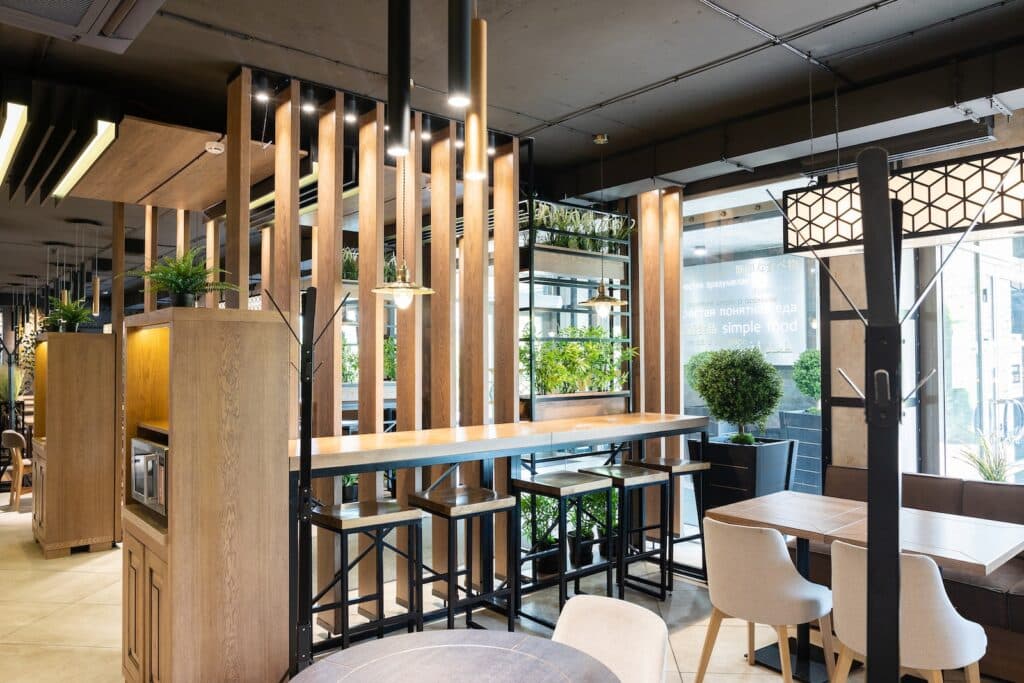 Did you know that more and more people are using Instagram to make decisions about their next dining choice? Often restaurants are scaled based on their "Instagrammability", i.e. how Instagram-friendly they are. Keep reading to find out how to make your restaurant more Instagrammable.
---
The average customer spends 10 minutes taking pictures before actually starting ordering anything. Shocking? Well, 69% of Millennials take a photo of their food whilst being out and about and 30% would avoid going to a venue with a weak Insta account at all. You might not be the biggest fan of this trend, though the Insta influence keeps growing every day.
Not all is bad with Insta. There are big advantages for your business. All this posting and sharing with family and friends is free advertising for you! This leads to word-of-mouth, getting you more people through the door. Who would say no to that?
Having said this, you might not be able to influence the content of the posts as such, but you can influence the way they look. So, how do you make sure your restaurant is Instagrammable? 
It's not only about the appearance of your food and drinks (like all this crazy rainbow coloured unicorn food). There is more to consider than you might have thought of. We have gathered 5 restaurant design features helping you to go viral with your venue.
Further reading: https://stampede.ai/blog/how-to-take-perfect-food-image-for-instagram
1) Good Lighting
Let's start with the most obvious one. The perfect snap needs good lighting. The ideal solution for the best captures, of course, would be natural light. However, maybe your venue is hidden in the back or downstairs without much natural light coming in – plus what about after dark customers? Therefore, artificial lighting is what you have to rely on. Nowadays there are many different types to choose from – warm white, cool white, daylight or maybe fancy coloured light? 
Each venue has its own ideal solution. You might even consider different types of lighting within your venue to get the perfect balance between too bright and too dark. Make use of a dimmer to adapt your light throughout the day. In addition, quirky lights – like fairy lights – can add the additional kick to your restaurant and create the perfect ambience for THE shot.  
2) Attention to Detail
It's no secret that attention to detail is a powerful tool to set yourself apart from your competitors. Most of us will think about this in terms of customer service or operational excellence. However, you should also think about the entire dining experience, including physical assets. This could be the dishes you're using, but also your overall decoration on the tables and in your venue.
Why not exchange your plain white plates with more colourful, exciting ones that can make the difference when looking through the camera lens? A variety of plants and interesting or quirky signs (you could go neon or choose a quote reflecting your brand) can further help you to set yourself apart. Remember to give your decoration elements a little makeover from time to time, to make it more exciting for your customers. Don't forget seasonal decoration.  
3) Unique Dishes to Stand-Out
You might have it already in your restaurant – your signature dish or drink. Something unique you came up with that customers can only get at yours. Something Instagrammable that creates the buzz, driving people through your doors encouraging them to share their experience.
If you don't have a unique dish, it's not as complicated to come up with an idea as you might think. Stick to something you're good at, no need to go crazy here. Think of your customers' favourite dish or drink in your restaurant, your bestsellers. Choose one and take it up a notch. What about trying out some new flavour combinations or an eye-catching presentation? 
Come up with a name that fits your brand and the dish, something memorable. That's it, your new signature dish is waiting to be photographed and shared on Insta. Don't forget to share this new, exciting dish with your customers on your social channels! And for bonus points, give it a unique hashtag! 
4) Aesthetic in Your Venue
Going a bit bigger here. It's not only about the details in your decoration but also about the overall aesthetic of your venue that can make it more Instagrammable. 
Starting from the outside (also a good way to attract walk-in traffic) and looking at your external wall. Maybe a colourful wall or artwork can do the trick. You don't have to be an artist yourself, do some research on local artists looking for an opportunity to showcase their talent. Also, make sure your name is visible on the outside.
The same applies when we move inside. Pay attention to your artwork and make sure it fits your overall brand and story. Eye-catching wallpaper gives your customers the ideal background for their shots. For example, this bar has light-up stairs that will definitely catch your attention: https://www.instagram.com/p/B0WlGseDHnO/.
If you want to take it another step forward, have a look at your floor. Is it the usual grey-coloured one you find in the majority of restaurants? You could give this a boost with some decorative, striking floor tiles that make your venue special.
5) Storytelling
Every venue has its own story. This might be the way you came up with the idea to start a restaurant, an interesting fact about the owners or the story about the actual venue itself. 
There is always something exciting to tell about your place your customers are interested in. Stories are there to be shared. So make sure your customers know your story and integrate this theme within your food and decor.
For example, the restaurant Mammas Pizza has a chalkboard on their wall, telling how the owner was an extra in two Star Wars films. They even took it a step further. The writing is like the opening of a Star Wars film. 
Remember, all these features should lead to a unified overall appearance in your venue. No matter how crazy you get, there should be some sort of connection to your brand and who you want to be, allowing you to create an overall theme. 
Conclusion
Not all of these Instagrammable features might be suitable for your venue. No need to start tearing down your walls or spending fortunes on new decoration. But they will give you an idea of what your customers are paying attention to when getting out their phones to take their next shot. Maybe a little tweak here and then can already boost your restaurant up the Insta-friendly scale.  
This all sounds good and well, but once customers get their Insta shot, how do you ensure that they're coming back? We all know, attracting new customers costs you more than nurturing your existing ones. 
To get their newest Insta shots posted, your customers need WiFi. Make use of the Guest WiFi you provide and gather your customers' data for targeted promotions, review management and much more.
---
---