3 Tools To Get More Customers On Your Mailing List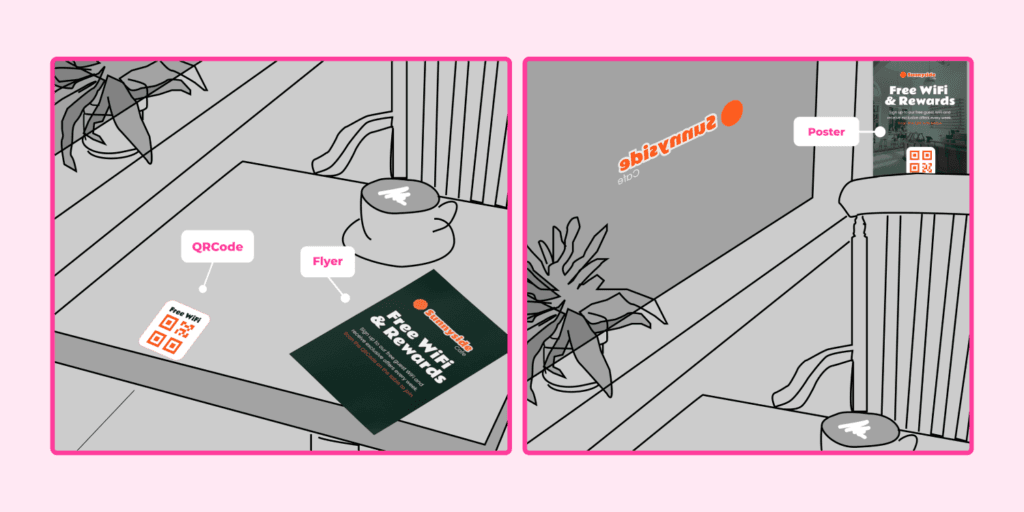 A proven way to build your customer mailing list with minimal effort is using your WiFi. It works, as customers want to stay connected when they're out and about.
However, some operators might have noticed a shift in customers' behaviour lately. 
With going out becoming more of a treat, customers seem to spend less time on their phones, and more time focusing on the moment with their family & friends. 
So, how can you encourage your customers to use your WiFi again to keep growing your mailing list?
Increase Visibility
Back in the day, when 'free WiFi' was still a novelty, businesses used to have signs and posters in their venue to encourage customers to sign-up.
Those have disappeared with more and more venues offering WiFi and customers expecting it as a given. 
Time for a little reminder. 
Here're 3 quick steps to action:
Generate a QR code that links to your Guest WiFi sign-up page
Print posters with your QR code – distribute them in your venue
Add the name of your network to menus, table toppers, etc.
Offer Discounts
Discounts always work as a treat, especially to boost WiFi log-ins. They become even more effective if customers can use them instantly.
Some ideas to get you started:
Sign-up to get %-off your bill today
Happy Hour promotion – get 2-4-1 if you sign up now
Post whilst in-venue, tag us, and get a freebie or voucher for the next visit
Run Contests
Contests are not only fun and engaging but they are also an easy way to grow your customer mailing list for low costs.
Some ideas to get you started:
Prize draw – sign up and share with a friend to increase your chances to win
Vote for your favourite dish – enter your email to win a voucher
Take the quiz to find your perfect drink – enter your email to see the results and enter a prize draw
Photo wall competition
Start capturing your data through your Guest WiFi and build your mailing list with ease. Get in touch to find out more about the Stampede Captive Portal.