Staycations Revisited 2021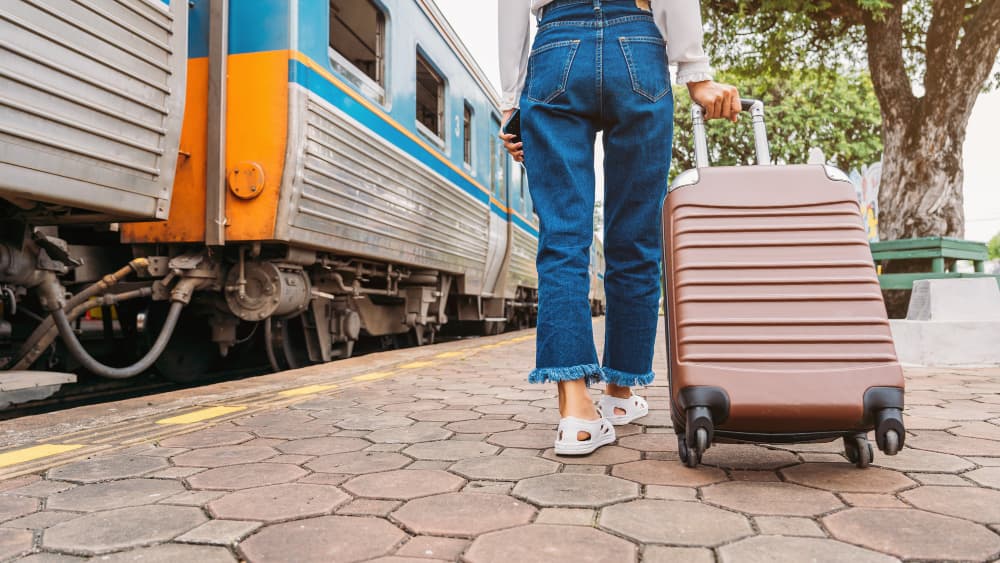 Staycation Prep Starts Now! Get your hospitality business ready for re-opening.
---
We're wheeling out the Google Trends graph today, which is, once again, indicating a growing interest in "staycations" for the U.K.
Taking search term popularity, and a bit of gut feeling from the press and social media, it's likely to be an even bigger phenomenon than it was last year. 
According to the Google Trend graph (below) searches for "staycation" are at the same level now as they were last June when we were just a couple of weeks from lockdown lifting.
---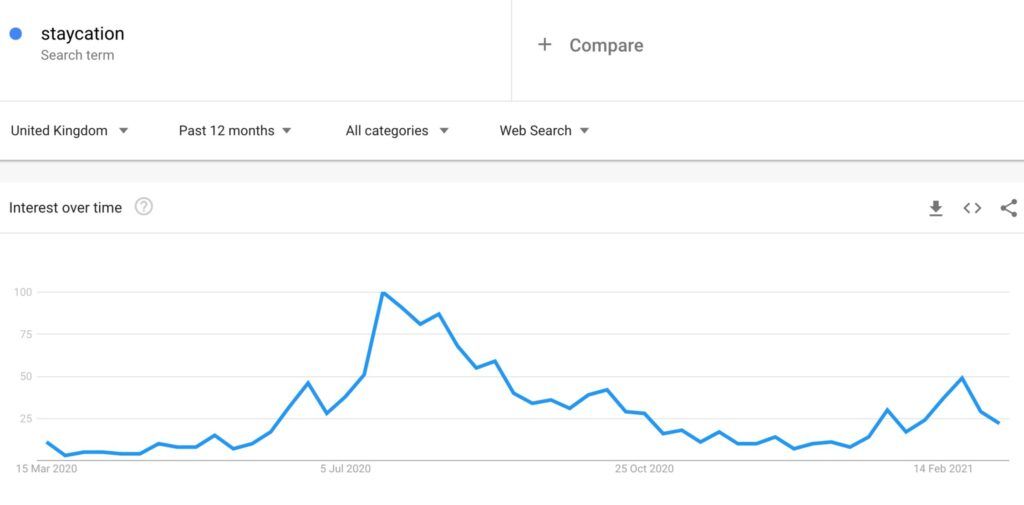 ---
To help you get the most out of this trend, we've pulled together some resources. 
Staycation Tips
First, we've got our quick-fire 6 staycation tips over on our blog. We posted this in July last year, but there's now a chance to put these tips into action even earlier and get ahead of that curve.
For Hotels
For hoteliers especially, but also for anyone with venues in tourism hotspots, there's a fantastic article on FiveStarContent about adjusting the messaging on your website with staycation audiences in mind.
Local Audience Marketing
It's got 3 easy-to-follow steps about adjusting website messaging to attract a more local audience and asks questions that will get the creative juices flowing. There are also other links to staycation marketing ideas on that article too.
TripAdvisor – TravelSafe
Lastly, we'd like to point you towards our guide to updating your Tripadvisor with TravelSafe measures. This ties back to earlier points about updating your messaging on websites, directories and other sites so that Google searches for "staycation" get you in front of customers.
Once potential customers find you, it's equally important to provide them with the confidence they need to make bookings. Tripadvisor's TravelSafe tool is a fast and easy way to convey this information, and our guide will run you through the steps to set it up on your listing(s).
Got some staycation marketing ideas to bring to life? Get in touch with us at contact@stampede.ai or 0131 510 7008.