Service Recovery In The Hospitality Industry [Updated 2023]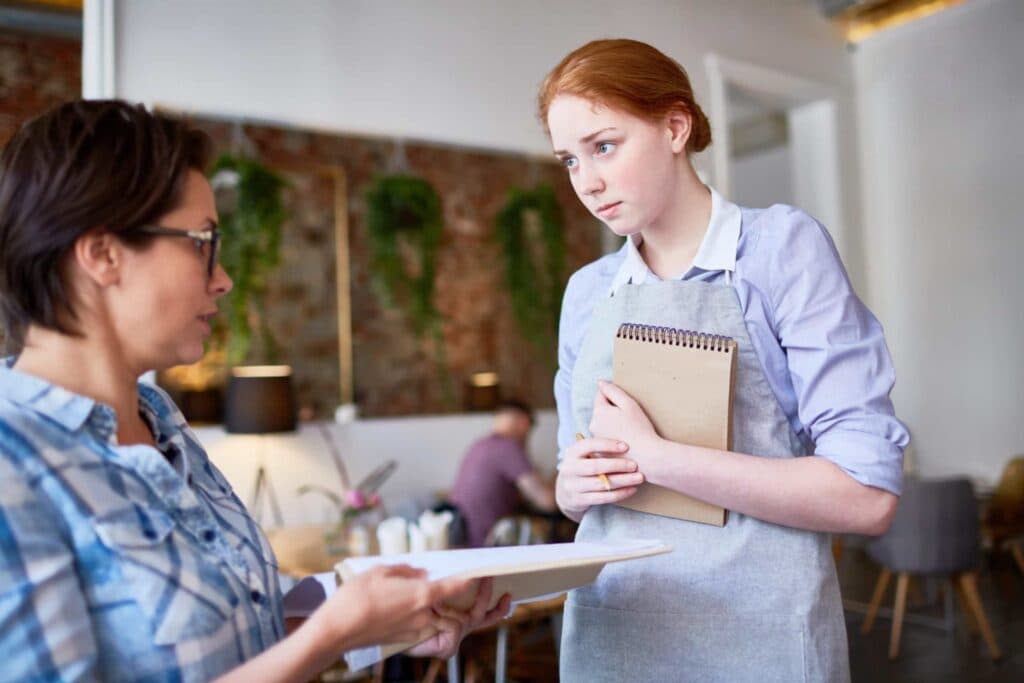 Estimated reading time: 5 minutes
Within the hospitality industry, your level of duties goes far beyond cooking the food alone and checking your guests in. From the customer service, your guests receive and every element of your venue they interact with along the way. There's no end of issues they might find unsatisfactory.
While you might always strive to give the best possible customer service, it's impossible to please all of your patrons all of the time. Find out more about how service recovery can be used in the hospitality industry to turn a negative customer experience into a positive one.
---
Dealing with unhappy customers can be incredibly challenging. However, remains an essential skill to be able to master when working in the hospitality industry. How you take control of the situation to bring about a positive resolution, is known as service recovery.
The overall goal of service recovery is not only to defuse the situation. But in turn, create a loyal customer out of the initial tricky situation. 
If you would like to discover the best practice for adopting service recovery within hospitality. Here's everything you need to know. 
What Is Service Recovery In The Hospitality Industry
In essence, service recovery is about saying the right things at the right time when a customer is presenting their dissatisfaction towards you. This could present itself in a way of a physical verbal confrontation. A complaint over the phone or through digital means including email, social media or review websites. 
Poor service recovery can be disastrous when it comes to customer retention. For example, let's say a customer complained that their meal was cold when it was served to them. They call the wait staff over to complain.
We know that an excellent service recovery, in this case, would be to apologise to the customer. Also, to bring them out a fresh meal. Maybe even throwing in a free drink or discount. An added touch would be the manager double-checking if the issue had been resolved and that they were fully satisfied. But this might not be enough.
Go The Extra Mile
Instead, go the extra mile by doing something your customers might not have expected. More, exceed their expectations and show that you genuinely value them. This way, you might even be able to turn a negative experience into something positive they will remember. Plus, they might want to come back to your place because you truly care about your customers.
However, if the restaurant were to respond by arguing back with the customer and say they are imagining it, refusing to assist them. It would be a very different story. We've all read Tripadvisor and even social media posts that then made the news off the back of poor customer service experiences. Suddenly, one small incident can threaten the business entirely.
That being said, it's not about being held to ransom here, rather understanding service recovery gives you a second chance at getting it right. Above all, it's about putting the pride of your business first, to ensure any issues are fully rectified. 
Practice Makes Perfect
It's easy to reflect on a difficult situation and what should have been done differently after a poor customer interaction takes place. But what about giving your staff the tools to deal with it correctly at the moment?
It's important that your staff are all on the same page when it comes to service recovery, which is why training is so vital. After all, the way your employees handles things might be different from previous employment. Furthermore, if their current job is the first customer-facing role they've ever had. They might have no such skills in the first place. 
A great way to practice is by setting up a mock situation for your staff to follow. Although slightly different from the restaurant industry, a great example is how BA train their cabin crew to work through challenging situations. Even if your staff do not provide your mock customer with a satisfactory response. This can then be rectified before it has a chance to impact your business, so can be really helpful to do. 
You Can't Please Everyone, But You Can At Least Try
In truth, your customer may be frustrated for a reason that is completely out of your control. They are just venting it through you, despite the fact you did provide an excellent customer experience overall. These situations happen, just as genuine complaints will arise even when you've done your utmost as a company. 
What you should always do, is look for ways to resolve the situation to the best of your ability. More often than not, open dialogue and reasoning tactics can remove the heat from the situation. Showing customers that you are listening to them. This can go a really long way even before you get to the stage of offering a refund or similar tactics.
On the flipside, by ignoring or worse displaying an unprofessional attitude. It will further inflame the situation and will make it much more difficult to fix. By taking an understanding approach to any grumbles that are directed towards your restaurant, you demonstrate to the customer that they are a priority to you. Compared with not caring about whether they dine with you again or not. This is a much better way to promote customer satisfaction and overall retention.
Conclusion
Service recovery within the hospitality industry is a vital tool that all your employees need to be aware of. After all, customer service is a multifaceted experience and can't be based on good interactions alone. If anything, it's when things don't go quite to plan that a business shows its true colours. So make sure yours are painting a pretty picture by having a robust procedure in place when it comes to service recovery. 
Make sure to also have a read of our mini-series on service recovery in the hospitality industry:
Getting to know your customers and their preferences can help you exceed their expectations. Your digital tools can help you gather valuable customer insights which you can use for personalised marketing that brings customers back.
Get in touch to find out how our guest experience platform can help you grow your business.