Meeting your Guests Expectations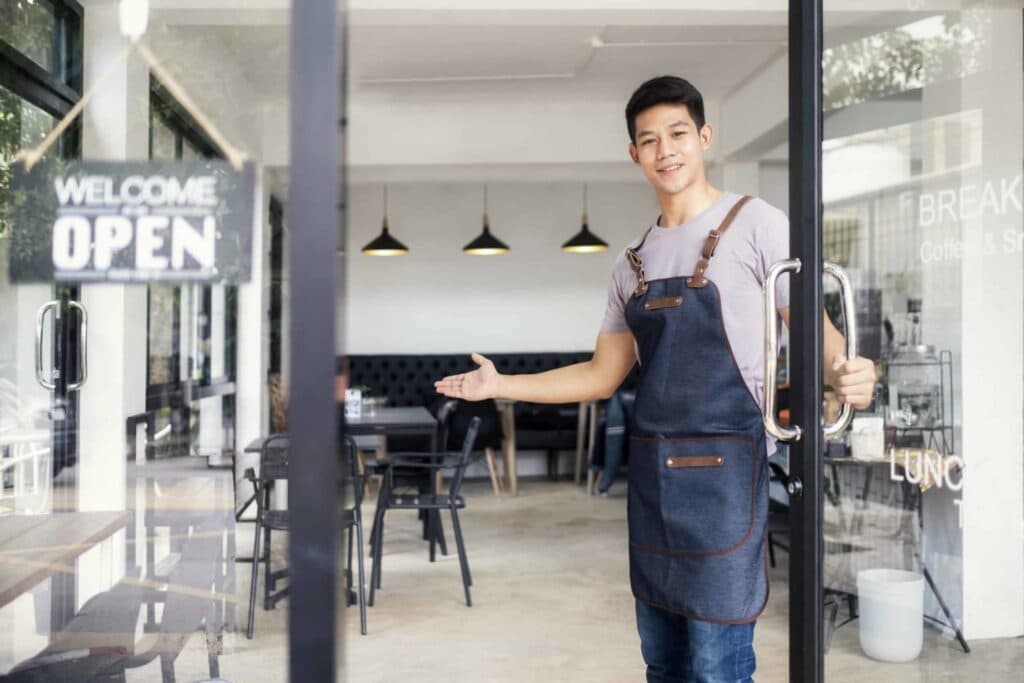 When it comes to running a restaurant, the experience your guests have goes far beyond the taste of the food. What the ambience is like, how good the customer service is and even how accessible your restaurant is. This can all work for or against you when it comes to meeting your guest expectations.
Primarily, it's about getting into the mindset of your customers. That means creating a customer-centric model for your restaurant. Starting from how you communicate with them through your marketing, their first impression of your restaurant and of course, how good the food is. The entire experience (including checking in with them after their meal to rate their experience), needs to be viewed as a whole.
The more you get on board with what your customers want, and how they think and feel in response to visiting you, the more informed you'll be. So, if you own a restaurant and you're looking to meet your guest expectations, here's some of our top advice.
Great Customer Service
Addressing your customer service might seem like an obvious point to start with, but it's actually an area that can be frequently overlooked. After all, how many customer service jobs have we all worked in over the years where you are sent straight to work with customers, without any official training?
Your staff might have customer service experience, but that doesn't mean it's in line with your restaurant. That's why it's important to make sure everyone is on the same page. Having some ground rules on how to speak to customers and deal with different issues, allows your food to bubble away on the stove – not potential problems.
You can also connect with customers after their visit to leave you feedback, so you can get on top of anything before it becomes a real issue. This method also makes customers feel valued, especially when you are able to constructively respond to feedback good and bad.
Mystery Dining
Thinking along the lines of a retail store hiring someone to do secret shopping to give an audit of their overall experience. Why not do the same for your restaurant? There are companies who can professionally manage the entire experience, so you can get a real taste of what diners are experiencing in your restaurant.
Mystery dining works because let's face it, most of us are too polite to share negative feedback on the spot. Similar to when we are asked, "how is everything with your meal?". How many of us actually let them know the soup is a bit bland, or that the main looks like it's been microwaved?
The problem with not receiving negative feedback is that you can't actually deal with it. The custom starts to drop, and it becomes difficult to fill tables, but why? Learning about these issues, however, can really give a valuable insight into problems you might not even be aware of.
Don't Let The Ball Drop
In business, it's important to keep on top of everything as there's a lot to juggle. Your restaurant is no different. From sourcing the best ingredients from your suppliers to making sure all the shifts are covered in front of house. Then there's making sure your restaurant is thoroughly cleaned before the next service. It's endless, right?
There are hundreds of tasks that might need completing in any given day. So it's important everyone is on top of their responsibilities, and that standards are maintained. It's a good idea to have regular meetings with your team, even if it's a quick 5 minutes before service starts.
Make sure all your staff are aware of their tasks and responsibilities. As when the basic principles of running a restaurant gets lost, that's when service starts to slip. In a public arena such as a restaurant, it's impossible for your customers not to pick up on this. So if you want to meet guest expectations, you need to keep everything calm and under control.
Make Sure Your Restaurant Is Welcome For All
Take an honest look at your restaurant premises – how easy it for those with special needs or even a family with a pushchair to access it?
Over the years, there have been some terrible backlashes from customers of restaurants who have refused guide dog entry. It's also not uncommon to hear of restaurants turning away wheelchair users because there is no accessible access. Incidents like this are not only upsetting for all those involved, but it can paint a really bad picture of your business. It can also lose custom from large swathes of the community as they are unable to access your restaurant.
Additionally, make sure there is plenty of room in between tables for guests to move around. Nothing is more uncomfortable than having your chair back touching another diner, because the owner has decided to squeeze in too many tables. It could also make it challenging for those with pushchairs or mobility issues to get in and out.
Conclusion
Going above and beyond to meet guest expectations is what sets an average restaurant apart from an outstanding one. Whether you serve pasta, steak or even good bangers and mash. People come for more than just food.
Whilst we may be in a digital age, it's important the service industry doesn't feel robotic. Customers need to feel a warm and welcome response from your staff. They also need to feel comfortable and at home in their surroundings. The food they are presented with needs to be made with heart, instead of just slopping it on a plate after you hear the ding.
Getting into the mindset of creating a great experience from start to finish is how to truly meet guest expectations. If you own a restaurant, it's time to streamline your services with customer insight and marketing from Stampede. By reaching out to your customers, you can ensure their guest expectations are always met. 
---
---