Grow Your Hotel Revenue Faster With These 7 Key Actions
The Return of Travel – Cutting Through the Noise [Hotel Insights 2021 Report]
---
What are the key trends for hoteliers that have an impact on a successful recovery?
This is the main question of the newly released hotel industry report from our #PrepStartsNo Partner 80 DAYS and their sister company Hotel Benchmark. 
80 DAYS has analysed data from more than 500 hotels and additional travel data from Google to work out the key trends influencing the recovery of travel in 2021.
Here's a summary of the key takeaways to help hotel operators to grow their hotel and be best prepared for the months ahead.
Travel Market
As expected, the trend for this year will go towards domestic travels and staycationing. Only 12 % plan to travel internationally within the next 9 months (if they can).
For hospitality businesses, this means a clear focus on local marketing and advertising.
Booking Trends
Organic search will remain the most popular booking channel. Over a third accounts for website traffic. Within this, mobile remains the primary source for website traffic (65 %) with mobile booking transactions rising by 27 %. 
Therefore a well-optimised hotel website (for mobile and desktop) and SEO strategy are critical to maximise bookings.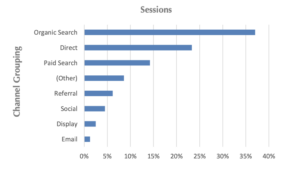 The majority of the bookings still come through 3rd parties, although direct bookings have increased by 17% during the pandemic.
Due to market uncertainty, people prefer to book direct to benefit from more flexible booking conditions.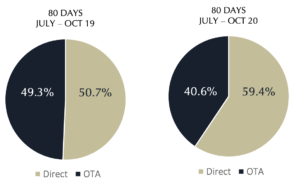 Key Action Points for Hotels:
Implement an agile strategy with multi-scenario planning
Communicate safety measures in place 
(96% have rated cleanliness & hygiene as vital/important)
Adopt messaging & imagery – make it relevant to the current situation (avoid showcasing crowds, big events etc.)
Clear brand positioning – adapt to changing customer needs and expectations
Targeting – individual messaging for each customer segment
Support direct bookings – highlight the benefits
Keep engaging with customers through various channels
There are many more interesting stats and findings in the report.
Get the full Hotel Insights 2021 report and start growing your hotel for a successful recovery.