Better Marketing For All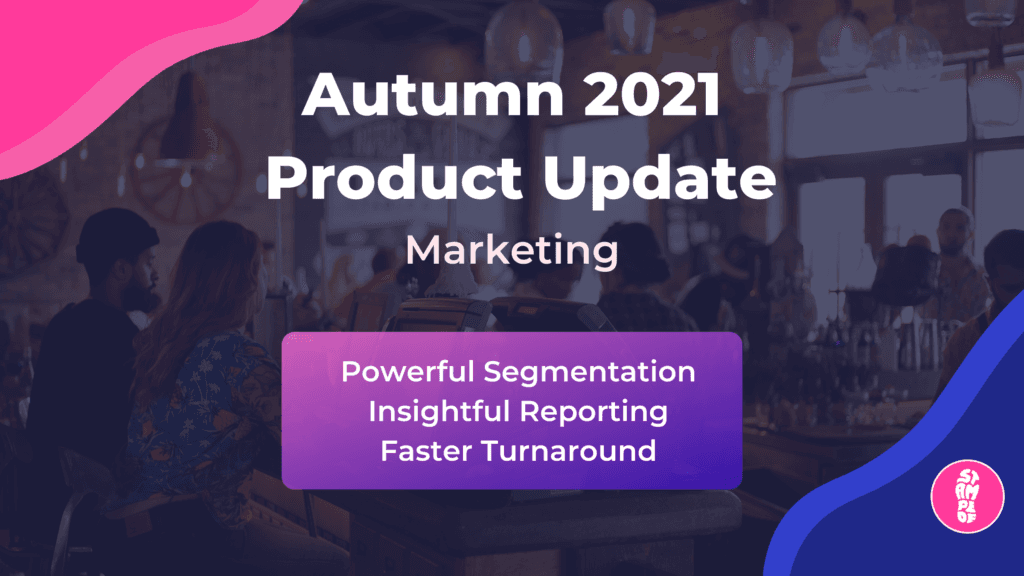 Our Marketing feature has been getting a serious overhaul behind the scenes in recent weeks. We're pleased to share with you details of this in our Autumn product update.
Highlights include:
Intelligent targeting and list building based on other customer interactions
Faster, easier template building and management
A simplified campaign builder – start to send in 4 clicks.
More detailed campaign reporting than ever
The momentum behind the updates came directly from the feedback from dozens of our users. So many have been increasing their use of our digital marketing in the last 18 months and their feedback has gone straight back into this latest release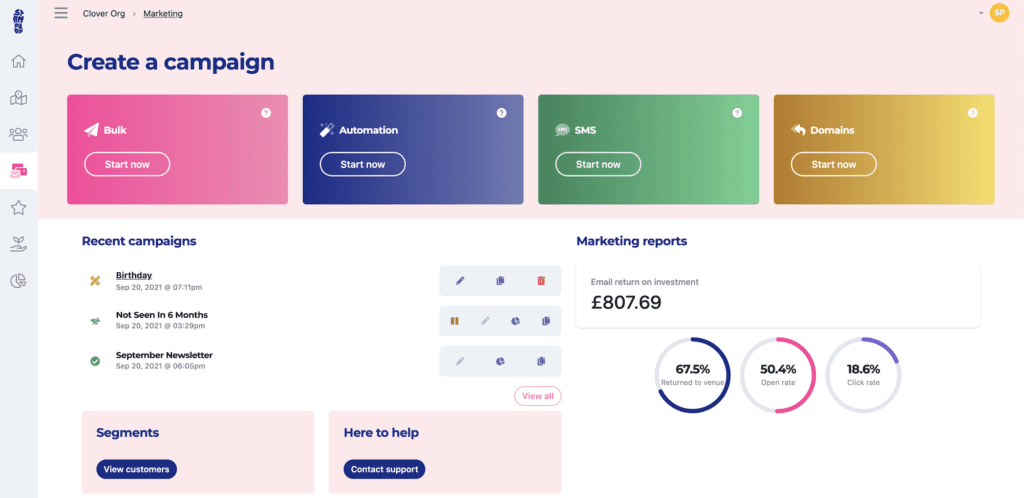 Let's take a walk through the refreshed system to see what's new:
Addresses and Domains
When you first try the new Marketing campaigns, you'll be asked to verify your sender domain. This new feature improves the deliverability of your emails but also helps to reinforce the presence of your brand within your customers' inboxes.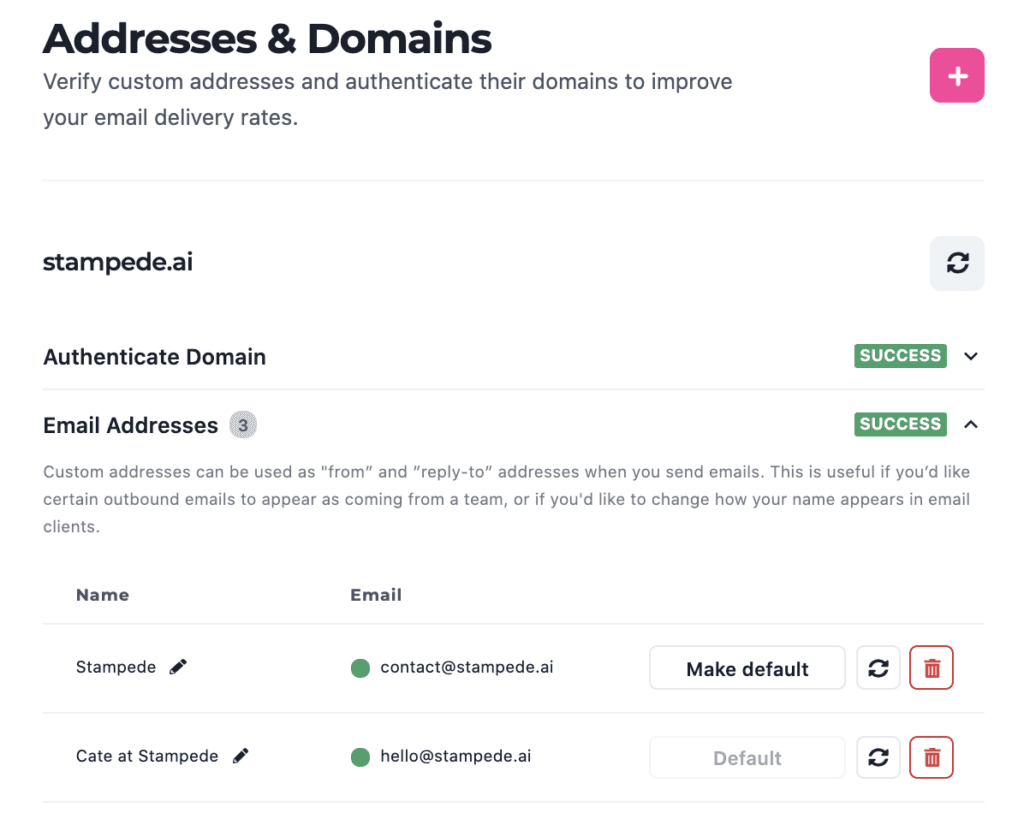 Customer Lists and Segmentation
The way that you choose recipients of your emails has been given some seriously special treatment. Our advanced segment builder lets you deliver high impact, personalised marketing that drives repeat visits like never before.
To help you get started, we've created over 30 unique customer segments to inspire your next campaigns and drive revenue from your mailing list. And it's all powered by the data Stampede helps you collect.
Take a look at some examples:
People who've rated your business 4 stars or higher via Reviews
Customers who've bought a Gift Card but haven't redeemed it yet
Loyal fans who are close to filling up their digital Loyalty card
…plus hundreds more segments when you start to mix and match the possible combinations! And these of course will automatically update as you collect additional customer data from various sources within Stampede.
Email Design and Templates
So, what about the emails themselves? Mailchimp users will be pleased to know that you can now directly import your templates and simplify your marketing systems. There's also a fresh library of email templates from our in-house experts for you to choose from.
For the more technical among you, we've made improvements to the HTML email code builder. With auto-complete and syntax highlighting you'll find it easier than ever to make and change your email templates.
Campaign Reporting
Now for the numbers bit – reporting. It's got all the metrics you'd expect, plus all the ones you're really here for. Unlike other email marketing providers, Stampede is geared to get you more customers and track those customers when they return. You can even see exactly how much revenue a campaign brings in within the reporting suite. Simply enter the average spend per head and the system does the rest for you. That's the beauty of having all the tools connected in the same platform.
No more wondering if, and what is working for your marketing team. We've closed the loop when it comes to your digital marketing so you can track the results of your efforts more easily and build upon what works best for your business.
As you can see this was no small update, and we've only just skimmed the surface here. All these features are live now in Stampede, you can log in and use them right away If you'd like to talk to us about upgrading to start using it click here.
We look forward to seeing all your future email campaigns – happy sending!