WiFi Marketing: How to Connect with Your Customers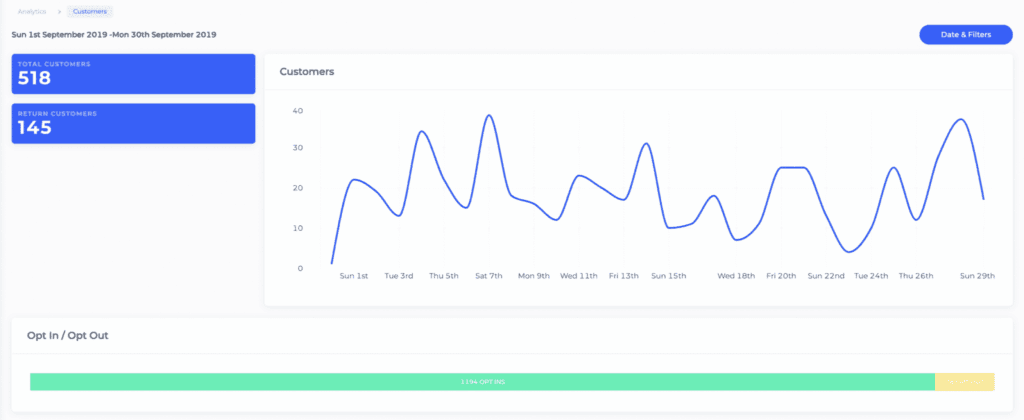 So, you're ready to start WiFi marketing to your customers at your business using Stampede. Congratulations! You're halfway there to get connected with your customers.
Give yourself a pat on the back, deep breath and then let's get started!
Offering free WiFi at your cafe, pub or small business to your customers through a branded or social login – and then leveraging that information – is one of the best ways to start growing your business. But you already knew that, didn't you?
And now you're itching to get going. Awesome. Because you've come to the right blog post.
Introducing our first video in our "Getting Started" series. Getting Started with Marketing in Stampede. In this short, informative video. We'll show you how quick and easy it is to – as the title says – get started with WiFi marketing in Stampede.
---
---
WiFi Marketing with Stampede Is Quick and Painless
Here's just a quick preview of what we'll step you through in this video:
Creating your first campaign – Click the "New Campaign" button to begin. Simple
Entering campaign information – Enter basic information such as campaign name and budget.
Choosing an audience – Decide the target market for your message. You can laser-target your campaign to specific customers according to gender, birthday, number of visits to the venue, amount of time at venue and more.
Creating a campaign message – This is where you can let your creativity show through. Craft something memorable for your chosen audience so that they keep coming back.
Some Inspiration
Birthday – Automatically e-mails customers a week before their birthday giving them a free bottle of prosecco when they next come in.
Repeat business – Haven't seen you in a while, come back and get 10 % of your food bill.
Boost quieter times – Bottomless Wings every Tuesday for only £10.
---
And that's it! You're now up and running with your first campaign in Stampede. Easy, wasn't it?
You want more? Have a look at our Complete Guide to Marketing Automation.
Be sure to keep checking our blog for more ideas on WiFi marketing with your business.