New Feature – Loyalty By Stampede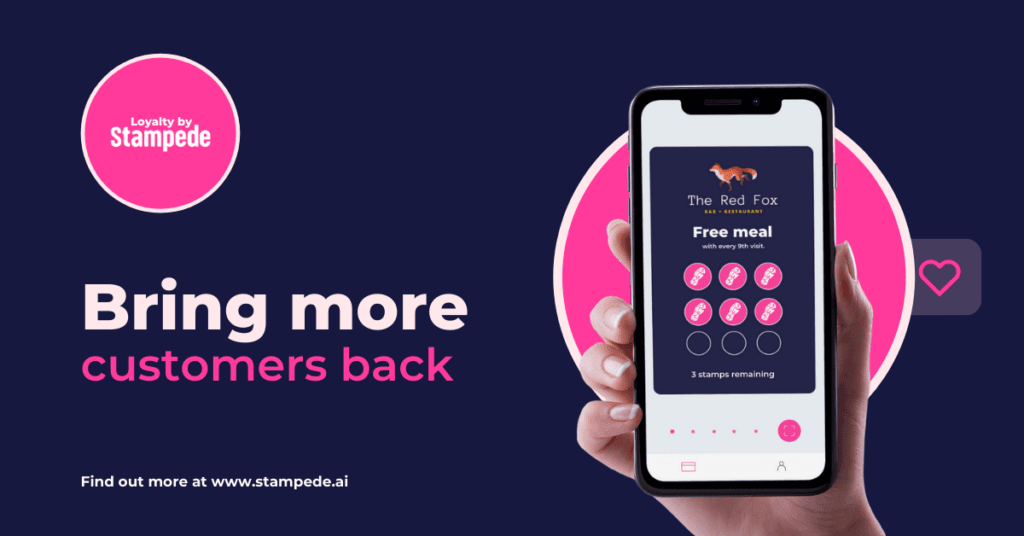 New feature alert! Loyalty by Stampede launches today. Bring more customers back to your venue with our digital stamp cards. Become your customers' preferred place to go and reward them to increase their loyalty.
---
Customer loyalty is more important than ever before. Acquiring new customers comes with a notably higher cost than building a long-term relationship with your existing ones. Plus, regular customers spend up to 67% more in your venue compared to one-time visitors. 
Loyalty and reward programs are a proven way to keep your customers coming back in. It's time to ditch your paper stamp cards and take them to the next level. Go digital with Loyalty by Stampede and start saving time and money on printing fliers and paper cards immediately. 
How to Get Started
Loyalty by Stampede is easy to use and quick to set up for your business. You set the reward and decide how many stamps it takes to redeem it.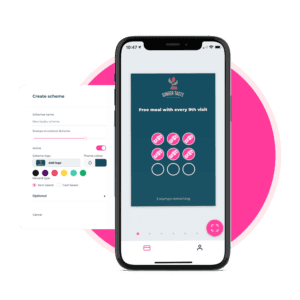 Improved Customer Experience
Improve your customer experience with our digital stamp card. Loyalty by Stampede offers your customers an uncomplicated way to get rewarded for each visit. What's more, all your returning customers will be automatically issued with their digital stamp card and stamps!
Your customers only need to download the app once to start collecting points. The Stampede loyalty app allows them to keep all their stamp cards from different venues handy in one place. They'll never miss a stamp, forget a card or end up with duplicate cards again.
Benefits of using Loyalty by Stampede
Increased spend per head and visit
Fast and easy change of promotions and offers 
Customise your loyalty cards to your own branding
No staff training required
Save money on printing costs for flyers and posters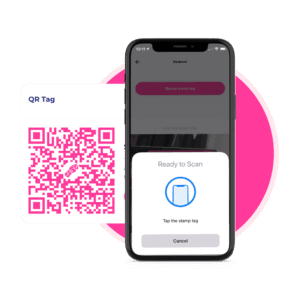 How Customers Get Their Stamps:
By logging into your Guest WiFi 
Through scanning a QR code
Through taping a unique NFC tag with their phone
Get in touch with one of our team to set up Loyalty by Stampede at your venue today. Sign up your business before 15th May 2021 and you'll get Loyalty for free for 6 months.