Must-Have Marketing Methods For Your Restaurant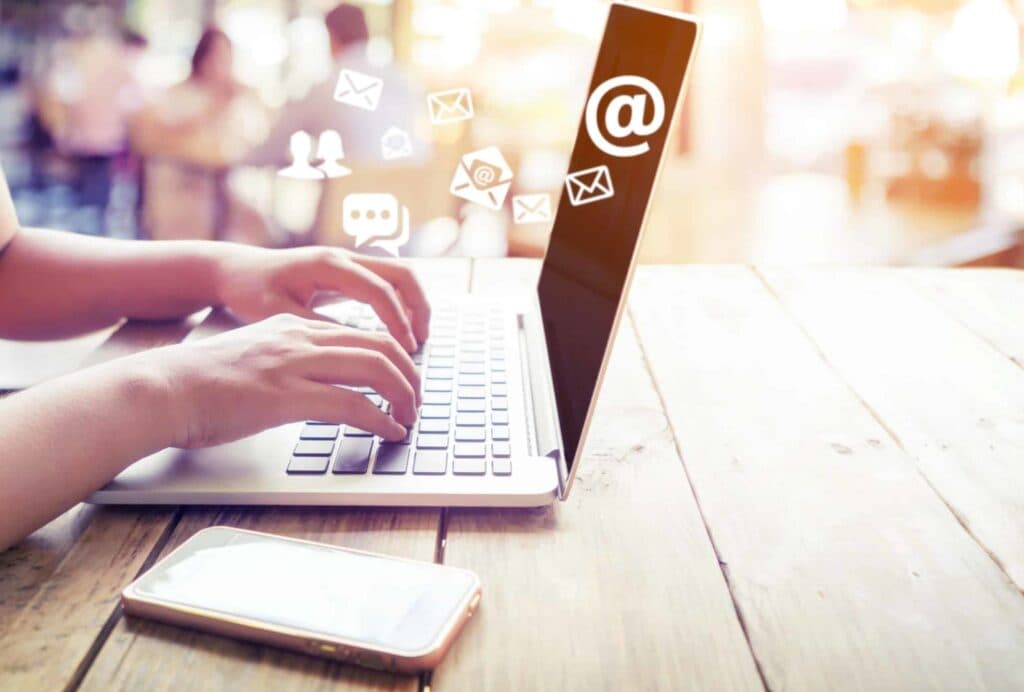 So, you've followed your dream and opened a restaurant. Serving up some of the tastiest meals in your local area. You've worked hard on the design, creating a stunning dining area where your customers can relax and enjoy the freshly prepared dishes. However, there are a few issues playing on your mind. How are you going to lure the customers and keep the orders coming in the face of competition from other local restaurants? We'll answer these questions and suggest some tried and tested marketing methods for your restaurant in this helpful blog.
But how and where to get started with your restaurant marketing? There are a couple of easy and straight forward methods available.
Customer Research
There are a number of steps that you can take to build the profile of your restaurant to make sure the customers keep coming back for more.
It's best to start off with a bit of research. Finding out about the people who are most likely to spend their hard-earned money in your restaurant. You should also find out as much as possible about the competition. Focussing on how they are managing to entice the crowds. Should you be following their example or market your restaurant as an exclusive dining venue?
The research should then continue with some focus on the people who are already visiting your restaurant. Most importantly, you should take time to talk. Try to find out why these customers are visiting and how satisfied they are with the service.
In addition, ask questions about everything from the reasons for visiting to thoughts about the restaurant decor. Such data could be put to use in the creation of targeted marketing campaigns. But also general improvement of your restaurant. You can also find out the busiest times within your restaurant and make staffing decisions accordingly.  
Social Media Marketing
Your customers might like to spend their time reading the latest tweets, chatting on Facebook, or looking at the pretty pictures on Instagram. It's important that you get to grips with marketing on the preferred social media channels.
Further, you should keep your communications on brand and consistent no matter where your customers are engaging. Competitions could be set up and live updates posted about special events and discounts. You might even post pictures of the mouth-watering meals prepared by your kitchen staff. Ava Gene's Instagram account provides a bit of inspiration on this front. 
Email Marketing
Another popular restaurant marketing method can be seen in direct email marketing campaigns. This method makes use of all the valuable customer data collected. To get the data, customers may be prompted to give their email addresses, Facebook profile, or Twitter handles in exchange for access to the free WiFi. From there, you can then create targeted communications which can be sent out at opportune moments for customer engagement.
Even better, emails can be automated for the successful retention and reward of your loyal restaurant customers. Such emails may be sent out a few days after customers have visited your restaurant. This will ensure that the positive experience remains top of their minds. You could also distribute emails to customers who haven't visited for some time (e.g. over 30 days) to boost the levels of retention.
Geo-Targeted Advertising
You should have plenty of information to use in the digital marketing of your restaurant. Therefore, advertisements could be built around visitor characteristics such as age, gender, and location.
Also, you should take the time to make sure that your restaurant can be found by local customers. Create content including targeted keywords and focussed on the interests of people in your community. In addition, register for local listings and take every effort to build a stand-out online profile. Within this, advertisements could be set up focussing on people under the age of 30, who are looking for 'Tapas in Brighton' or 'Chinese Restaurants in Lincoln'.
Loyalty Programs
We told you about some of the best ways of earning repeat business in our recent blog on customer loyalty. As mentioned, you can use the offer of free WiFi to collect some really valuable information about the good folks who visit your venue. Use this information for more targeted campaigns. You might take the opportunity to arrange special holiday discounts. Or schedule messages after the achievement of set milestones.
There is also the option of setting up a points-based system, which the customers can track via their digital devices. As an example, you could offer a free meal for every ten points earned by a customer. However, ensure a quick and easy point redemption process.
Social Paying
Organise social payment events to ensure that positive word is spread about your restaurant. These events will involve customers paying for outstanding service and top-notch food in the form of social media updates and reviews.
For example, offer free drink in exchange for the addition of a set number of Twitter followers for your restaurant and discount coupons in return for Facebook likes. You can then share details of positive customer experiences on your website and across social media. This will effectively set you apart from the rest. 
Blog Writing / Outreach
There are plenty of popular bloggers and social media influencers who could help out in the marketing of your restaurant. Some of these online experts have reader and viewer numbers running into the tens of thousands. You can encourage them to spread the word by arranging free or discount meals and delivering on your promise of the first-rate service.
The positive reviews are sure to be read by large numbers of people particularly likely to visit your restaurant. Have a read of the Forketeers blog for some handy tips on how to reach out and build positive relationships with the foodie bloggers.
WiFi Marketing
To get the most out of these restaurant marketing methods, you can use the Stampede WiFi system. Most customers will be more than happy to exchange their email or mobile phone numbers for free internet access. You can use your customer information to create personalised messages encouraging restaurant reviews and social media posts. You could even have regular news pieces sent out with details of menu updates and exciting events. Have a read of some of other blogs for further information about the prospects of WiFi marketing.
If you make use of the proven restaurant marketing methods highlighted in this blog, you can expect the levels of customer engagement and loyalty to increase. You'll find that the positive word spreads and that you enjoy increased popularity. Maximise the prospects of further marketing success through the adoption of other tricks and tactics covered by Stampede.
Why not give it a go with a free trial of our software?
---
---