How To Use Pricing And Promotions To Make Customers Happy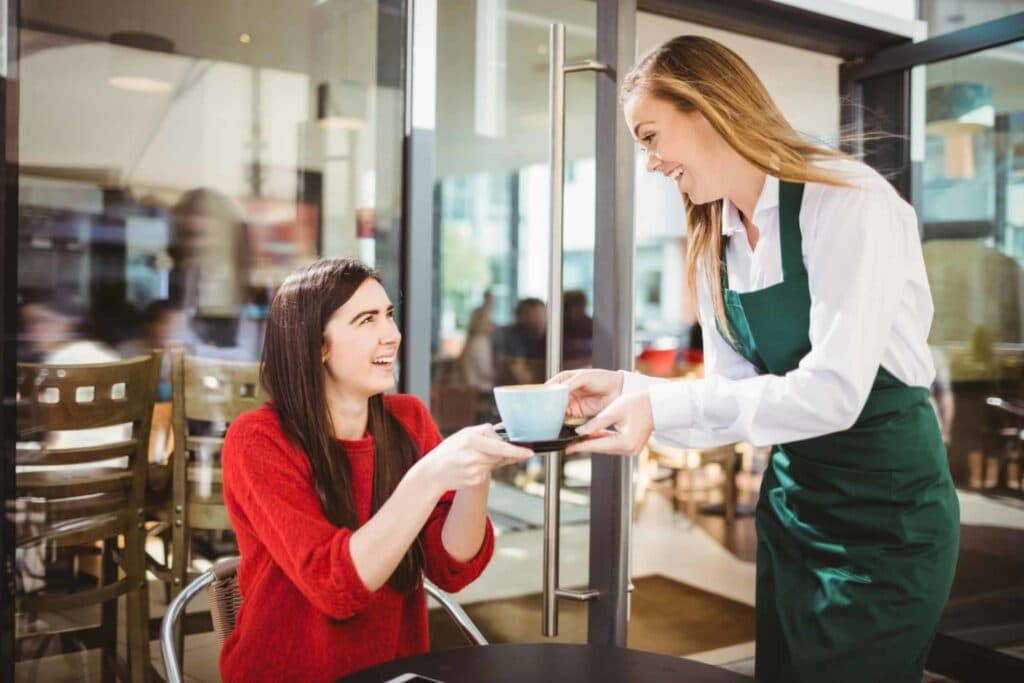 Modern marketplaces are driven by consumers – and merely meeting their expectations for quality and service is no longer enough. Businesses must go above and beyond to ensure complete customer satisfaction. Hereby, pricing and promotions play an important role.
In other words, the only way to differentiate your business in today's hyper-competitive atmosphere is by understanding and anticipating the needs of the customer. 
Consider this: 30% of people buy things to gain somethin.g. The other 70% do it because it helps them solve a problem. 
Another way to stand out is to offer great promotions and discounts. They make your product seem like a good deal and make people feel good about buying from you. 
Leveraging Price To Make Customers Happy 
Pricing and promotions are two of the most critical factors that contribute to customer satisfaction. 
Pricing hides an important message about your brand as it affects the customer's perception of the products being sold. 
Research shows that consumers often associate discounted products with a deficiency in quality or performance. For example, Dunkin' sells the same amount of coffee a lot cheaper than Starbucks. And despite this pricing advantage, they only sell 1.8 billion cups of coffee each year compared to the 4 billion cups sold by Starbucks. 
It is essential to understand that when it comes to pricing, people do indeed love a good deal. But brands must be smart about their strategy. If you are offering a discount, make sure you give your customers a good reason for it as well. For example, a seasonal sale that makes sense to them. 
According to a study by the Solvay Brussels School, buyers are likely to show their satisfaction when your products are priced realistically. This infographic clearly shows that buyers are more interested in quality discounts and offers (82%) as opposed to free products or free services. 
If you want satisfied customers, don't reduce your prices just because you can; instead, find the sweet spot that maximises your profit but also keeps your customers happy.
Using Promotions To Ensure Customer Satisfaction 
A prepaid discount works well because it looks like you value your clients. In fact, as per this infographic, 42% of millennials and Gen Z shoppers prefer an upfront discount. 
The good news is that 93% of all shoppers use discount codes throughout the year when shopping online. Additionally, 40% say that finding a good deal makes them feel smarter. 
A recent survey also found that coupons can alter brain chemistry; an online shopper who gets a $10 off coupon has increased oxytocin levels by 38%. In short, a well-earned, occasional discount is the secret here. 
But that's not your only option when it comes to promotions; joint promotions, vouchers, contests, giveaways, BOGO offers, etc. all can go a great way to keep your buyers coming back for more. 
Not having any kind of promotional offer can be bad for business; according to this infographic, 32% of buyers have admitted to abandoning online shopping carts because they found a discount code or a better offer elsewhere. 
If you want to go a step further, personalised promotions can take customer satisfaction with your brand even higher. Technology is available to help you track customer preferences and their buying history with you. Leverage this data to create offers that resonate with your buyers.
Providing personalised offers based on past purchases and actions can make your customers feel important and catered to. Stats show that this can motivate your buyers to return to the store for subsequent purchases – thus creating loyal and repeat customers.
Additionally, make sure you analyse buying trends by the season and offer promotions on in-demand products. This way, you can maximise the ROI on promotions by delivering deals that boost sales and revenue. Ultimately ensuring that the customers are happy with all you have to offer. 
There is plenty of scope in the market. Small businesses speculate that less than 18% of their total income will be generated using relevant promotional tools to acquire new customers. The market is yours, and it's ripe for the taking. 
In Conclusion
Customer satisfaction is a complex phenomenon, as it is based on various factors such as the quality of the product and their perceived expectations from it. Pricing and promotions are just two pieces of this increasingly complicated puzzle. 
However, you can easily create a win-win situation by using pricing and promotions to boost sales and create happy customers that remain loyal to your brand for years to come. 
Successfully pricing your offerings will ensure their contentment as they get the full perceived value for a great price. And providing timely and relevant promotions that are personalised to their needs will make them feel like you value their business.
That right there is the secret to ensuring that your customers are always happy!
---
---