How to Set Up a Competition on Social Media Channels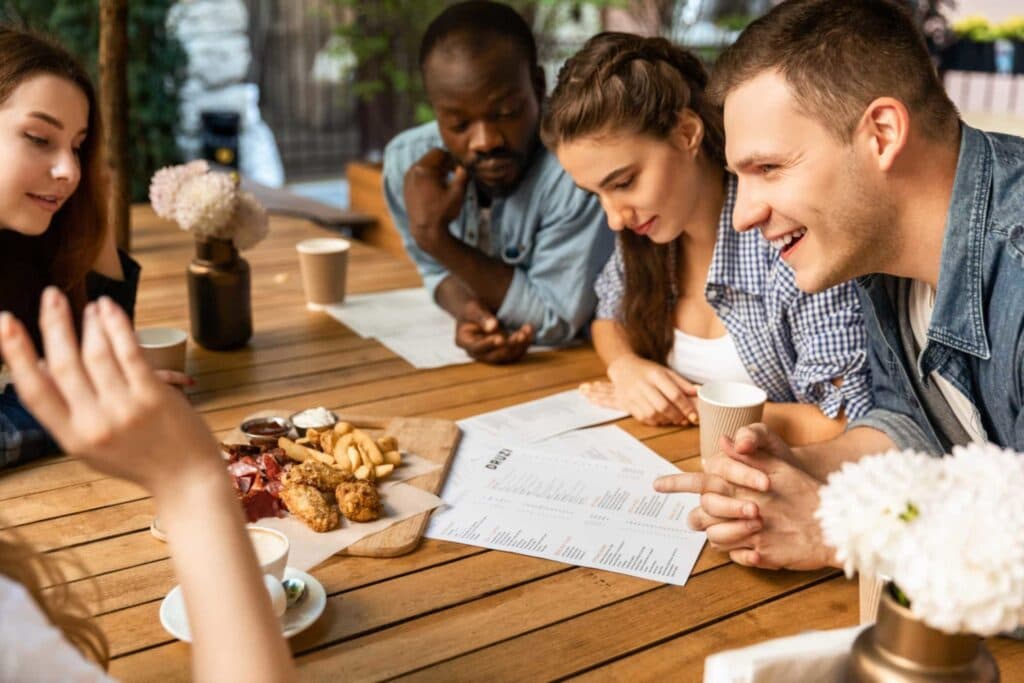 Competitions are everywhere on social media. You've likely entered a few yourself, especially with such fantastic prizes to be won. As a business, they are a really effective marketing tool. Which is why even though you are giving something away – you're set to gain a lot more back. But how do you set up a successful competition on your social media channels in your venue?
With any social media post (especially competitions!) the aim is to get as many people as possible to engage with your content. The reason for this is because the more your followers are reacting and sharing your content, the more likely they are to buy your product or service. As a restaurant with tables to fill all week long, that could make the difference between empty tables or even a waitlist. 
Further reading: https://stampede.ai/blog/how-to-effectively-design-social-media-posts/
If you are thinking about setting up and running a competition across your social media channels. Here are our top tips to make it a success.
Why it pays to do giveaways 
On the face of it, giving something away for free might appear like a simple way to reward your followers with no real business sense behind it. But that couldn't be further than the truth. Competitions on social media are big business, scoring an average of 3x the amount of engagement compared with regular posts. What that means is triple the number of people will be viewing your content.
Given competitions normally require users to comment, like, share or tag a friend. Every time someone does so, this greatly increases the engagement on your page. Therefore, it doesn't take many people to enter and follow those steps before the number of new followers and engagements your page receives, far outvalue the prize itself. 
Mastering the basics
First of all, you're going to need to think of a good prize! The focus here shouldn't be on the value of the prize alone. Rather, make sure that the prize is tied in with your core audience to attract the highest number of entrants. As a restaurant, giving away a free meal for two is always going to be a winner. However, there's plenty of room for something more creative too. 
You can set up the competition on your social media channels through a number of different methods. It can either involve a singular platform or can be run across all platforms. You can either create it as a generic post or create a boosted post to reach a wider audience. Boosted posts are especially great for newly opened restaurants. As they can supersize your follower count in no time, and really get your name out there in the wider community. 
Before you post the competition, you should type out your message in advance and make sure it really builds a sense of excitement. After all, you want people to enter and share your content! Don't be afraid to break a lengthy text up with emojis. Also, be sure to include any terms & conditions (T's&C's) in with your post. It's also a good idea to use pictures or a video along with your post. These will get even more engagement from people scrolling through their feeds. Clearly show them what they can win, and make it worth their while. 
Also, check out our 5 useful free marketing tools that can help you design your competition post.
Further reading: https://stampede.ai/blog/5-useful-free-marketing-tools-that-anyone-can-use/
Hitting the right audience
Along with tailoring your message and prize to the right audience. There are some other key strategies you can employ to make sure your competition reaches its maximum potential. The first one is the time at which you post. Food-related posts typically work best when posted at mealtimes, so you might want to schedule your message to go out just before lunchtime or dinner time in the evening.
Many social media platforms will have analytics sections, that will show when your users are most active online. It makes sense to post during peak hours if you want to achieve maximum impact. For example, posting about your curry house isn't likely to do well at 9 am on a Monday morning. However, would do much better at 6 pm on a Thursday, when people are more likely to be receptive to such content.
Remember that each platform will have a slightly different way of doing things. For example, Instagram is a great place for visual storytelling, whereas Twitter is more about the short and sweet message. Facebook is the biggest platform with over 2.3 billion users, meaning it's likely to give you the biggest ROI overall. There's no one-size-fits-all approach, so it's important to tailor your delivery to suit the platform you choose. 
Conclusion
Setting up social media competitions that go out across your social media feeds are an excellent way to connect with your followers. Ultimately, building an online community. The stronger your social media presence is, the more people your regular content will reach. As a hospitality business, having as many people as possible in touch with your products or services is a real recipe for success.
Every social media competition should state the requirements (such as like, follow, etc.) so that with every entry, you are returning value to your business. You can even do an announcement post or video that further encourages engagement, giving social media competitions endless potential to boost your overall stats. 
Competitions on social media can help you grow more than just your post reach and audience. With our free Mailing List form tool, you can turn those social media followers into a powerful mailing list for email and SMS marketing. This gives you measurable results and massively increased engagement and uptake in your offers and services.
Take the guessing game out of your digital advertising and deliver targeted campaigns that actually work for your business. Why not give it a try in your venue?
---