How to Respond to Positive and Negative Online Reviews [Updated for 2022]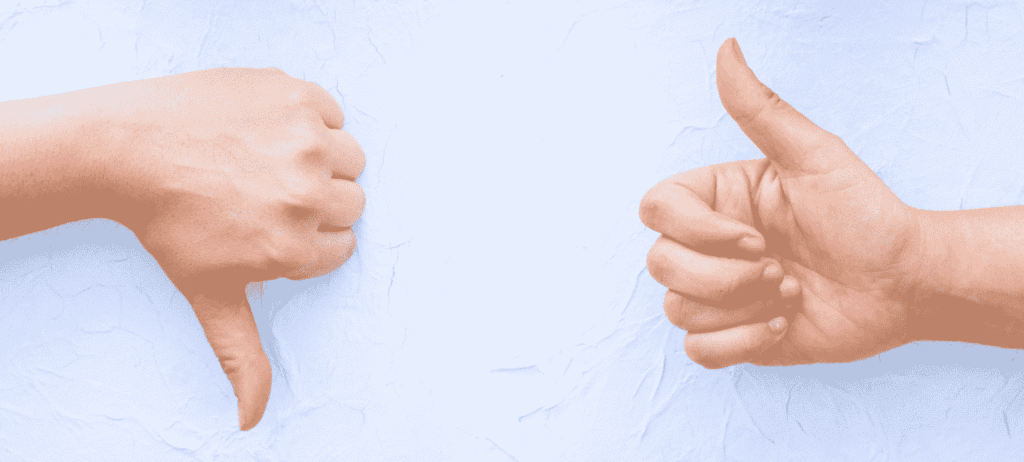 We all know how important online reviews are in marketing, especially for local businesses. Most customers don't head into a store or restaurant these days without browsing a company's Google and social media reviews first. Though, lots of businesses struggle on how to respond to positive and negative customer reviews.
---
It's estimated that a total number of 89% of consumers look for online reviews before making a purchase. 54% of a potential customer base will form an opinion about a local business after reading just 4 reviews.
Just one good review has the potential to draw in a line of new customers. Bad reviews – well, they just hurt. Sometimes, they are a true reflection of your business and at other times, they arise from a one-time misunderstanding. Sometimes they're just downright cruel. 
Reviews are going to happen whether you want them to or not. The good news, however, is that if you respond correctly, even a bad review can do you justice. 
Before we start discussing "how" to respond to a review, let's quickly place emphasis on "why" one should respond.
Why Should Local Businesses Respond to Online Reviews?
Marketing has evolved from one-way communication to a mutual conversation. This is because social media has turned marketing into a "social" entity. 
Let's look at the following as an example:
If a customer came up to you and complimented you on your store, would you give them a blank stare? And if someone complained about your management, would you walk away and brush them off?
Your answer is very likely going to be a hard "no". 
So, why would one ignore a comment on a social platform (social being the operative word)? By engaging your customers with a response, even if their message is a negative one, you show them that you care about what they are saying.
A thoughtful response not only satisfies the reviewer, but the rest of your audiences will appreciate the respect that you are reflecting onto them. And like we mentioned above, it's at this point that a negative review can quickly be turned into one that gives your brand an excellent public image. 
How To Respond To A Negative Online Review?
We're starting with "how to respond to negative reviews" because they are the hardest to react too. 
We don't like to be slandered and when someone throws hurtful words at our beloved businesses (even if there is some truth to their words), but it's our human nature to react emotionally. Reacting emotionally, however, is what can get us into more hot water.
This means that the very first step in responding to a negative review is to take a deep breath and gather your wits.  
Then, you can work on your response by:
Addressing the reviewer. First and foremost, you want to avoid generic responses that begin with "Dear Customer" at all costs. Instead, make your message a personal one by addressing the reviewer individually.
Say thank you. Thanking someone's candour shows respect. It will make the individual who left the review feel more valuable. A simple acknowledgement like this might already change their opinion on your business. 
Apologise and sympathise. Apologising shows that you care about your customers and that you're not too proud to own up to your mistakes. Even if you are not in the wrong, say sorry anyway – because, in essence, you should be sorry that your customer feels that way. People don't like businesses that are too perfect or too proud to apologise.
Take responsibility. Sometimes you just have to put on those "big-boy-boots" and take responsibility. Don't make excuses (even if you do have reasonable ones), simply acknowledge your customer's experience and provide reassurance that you will try your best to hold yourself to high standards in the future.
Make things right. By making things right, you will prove to the reviewer and the audiences that read your reviews that you take their feedback and your business seriously. When you communicate changes and improvements, you stand the chance of winning the customer/s over and gaining their trust in you once again.  
Take the issue offline. Once you have left a response for all to see, it's best to try and continue the discussion with the reviewer offline. This allows you to further resolve their complaint. 
Here is an example of a response to a negative review using the advice we have provided above:
"Dear John. Thank you for bringing this to our attention. We're so sorry that your experience did not match your expectations.
We are typically renowned for our meticulous attention to detail, and we regret that we missed the mark. Our team would like to assure you that we will work on improving our standards to avoid disappointment in the future.
We would like the opportunity to investigate your feedback further. Please could you contact us at [Email Address]?"
How To Respond To A Positive Online Review
Ending off on a sweeter note, positive reviews will make any business owner's day. It's just good manners to say thank you when someone compliments you. A response such as this, for example, will go a long way:
"Thank you, Sarah, for your lovely review. Our team appreciates your feedback. We hope you can join us again soon!" 
Remember, your response to a positive review may be intended for one specific individual, but when it comes to Google and social media platforms, thousands of other individuals will be reading what you write. This means that you need to seize the opportunity to reinforce the positive and show your audiences that you appreciate their feedback and loyalty. 
To end, we have one final piece of advice. Always respond to reviews as soon as you can. The sooner you can rectify a problem or show your gratitude – the better!
If you have been stuck with some bad feedback lately, try this review calculator we built. It works out how many 5-star reviews you need to get your score back to where you want it.