How to Increase Loyalty Sign-Ups in Your Restaurant?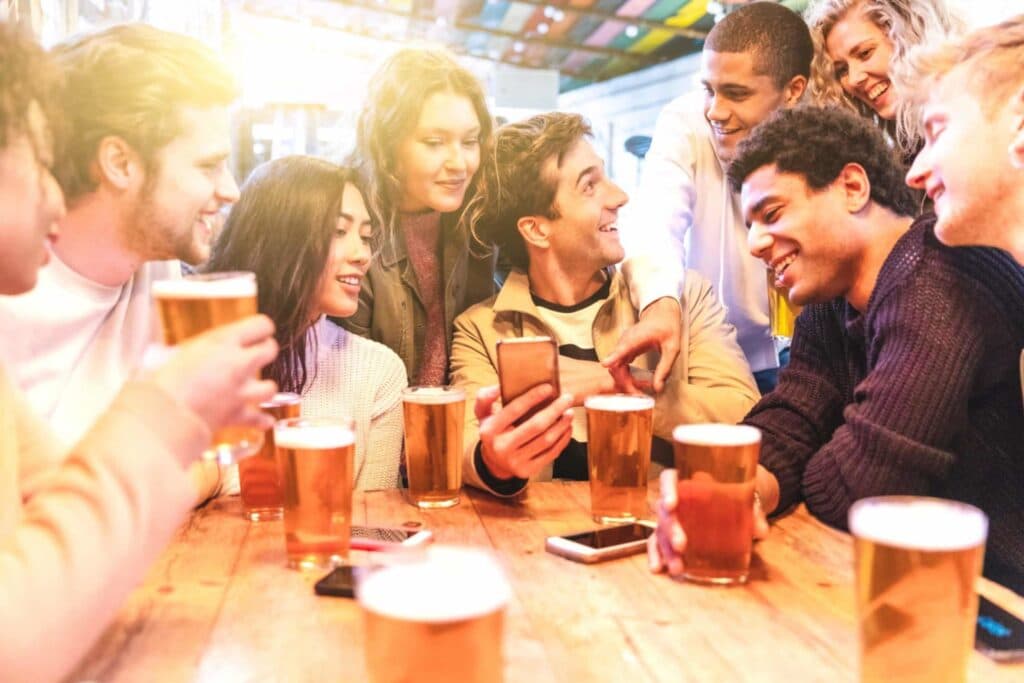 Loyalty is imperative for any business. The more loyal your customers are, the more likely they are to become regular visitors. For a restaurant, that could mean the difference between having a full house or empty tables. Only one of those scenarios will keep your business afloat and staff employed. But how do you increase your loyalty sign-ups in your venue?
One such tactic to encourage loyalty is by getting customers to sign up to your restaurant marketing. This could be through email, texts or even physical media sent to the customers' address. The idea is that by receiving regular deals and promotions, your restaurant will be kept in their thought process, making them more likely to pay a visit. And of course loyal towards your venue.
There are some tactics you'll need to employ to get customers to sign up to your loyalty program. It isn't going to happen if they don't know about it in the first place, so here are our top tips to help encourage loyalty sign-ups.
Make It Worth Their While
You know how important customer loyalty is to your business. But, do your customers know how important they are to your business? People are unlikely to sign-up for loyalty schemes if it comes across as a data harvesting operation, or if there's no reward involved. So, it has to feel worth their time and effort.
Always combine your loyalty schemes with perks that make it worthwhile. Otherwise, why would anyone bother? You can get creative with rewards, such as giving those who sign up exclusive deals and offers that aren't available to other patrons. You could even send out an invite for a tasting session for your latest seasonal dishes, that's only for those who have signed up to your loyalty scheme.
Why not extend this idea further, and advertise unmissable events that you can only access if you sign up? The more desirable you make your loyalty program, the more likely people are to sign up. What's more, if people want to bring their friends along and that also requires an email sign up… that's even more names to add to the list!
Dine And Dash…To Sign Up!
Getting your customers to sign up to your loyalty program starts with telling customers about as they are in your restaurant. This makes sense, especially when they already like what they see enough to dine with you in the first place.
A great idea is to market your loyalty program within your menu, or with advertising throughout your restaurant. You could even issue special perks customers who sign up before they leave, such as a free drink or a percentage off their bill.
Train your staff to understand your loyalty program, so they are well versed in the benefits to pass onto customers. Make sure they mention it to your customers as they are given the bill, and that the details are also written out on the customer receipt. You could even give your staff an iPad on shift so they can easily collect emails or phone numbers when asking customers if they'd like to sign up.
Why not make things competitive and offer perks for staff members who get the most sign-ups? By making it seem like less of a chore, your staff are more likely to present your loyalty program in an enthusiastic manner, therefore promoting takeup rates.
Get Social
Your social media accounts are one of the best marketing tools you have to hand, especially if you've built up a large number of followers. When it comes to marketing your loyalty program to increase sign-ups, you are directing it at the people who already like your restaurant enough to have searched for you on social media, and have followed your page.
Design enticing visual posts to go out across all accounts, clearly displaying your loyalty program. Ensure to include a link to directly where they need to sign up. To encourage take-up, you could even create a competition on social media and include a prize (such as a free meal for 2), to be given to anyone who signs up before a particular date.
Get It On Your Website
Another great form of advertising for your loyalty program is to display it on your website. Start by creating a pop-up graphic as people enter your homepage. Give them the option to enter their email there and then, so they don't even have to be taken to another page to sign-up.
You should also encourage loyalty sign-ups throughout your website, at the very least displayed at the bottom of the page. The more visible it is, the greater the chance your customers will see it and want to sign up.
Make sure you regularly review your website's SEO too. The higher your restaurant ranks on Google, the more likely people are to click on it and ultimately see your loyalty sign-up offer. You can even create a Google Ad that tells people they will get 10% off their booking for signing up.
Conclusion
Your restaurant needs loyalty. After all, the more customers are booking and dining with you at any one time, the better your business will perform. A great tactic to encourage this is through loyalty sign-ups, and getting them in the first place is all about using the right methods, to make it seem like a great deal rather than a transparent marketing ploy.
If you are looking to increase your loyalty sign-ups, at Stampede we're here to help. Our software can capture customer data in one easy transaction. Storing the data safely and securely, it leaves you in control to create customised marketing campaigns that work for your business. You can even export the data to existing spreadsheets, making it easier than ever to keep on top of your customer database.
Sign up for your free trial today and discover an easier way to increase loyalty sign-ups. Cook up an effective marketing campaign through your personalised portal, that will have your customers flocking back to your restaurant in their droves. This leaves you to concentrate on what you do best… running your restaurant!
---
---