How to Create the Ultimate Newsletter for your Restaurant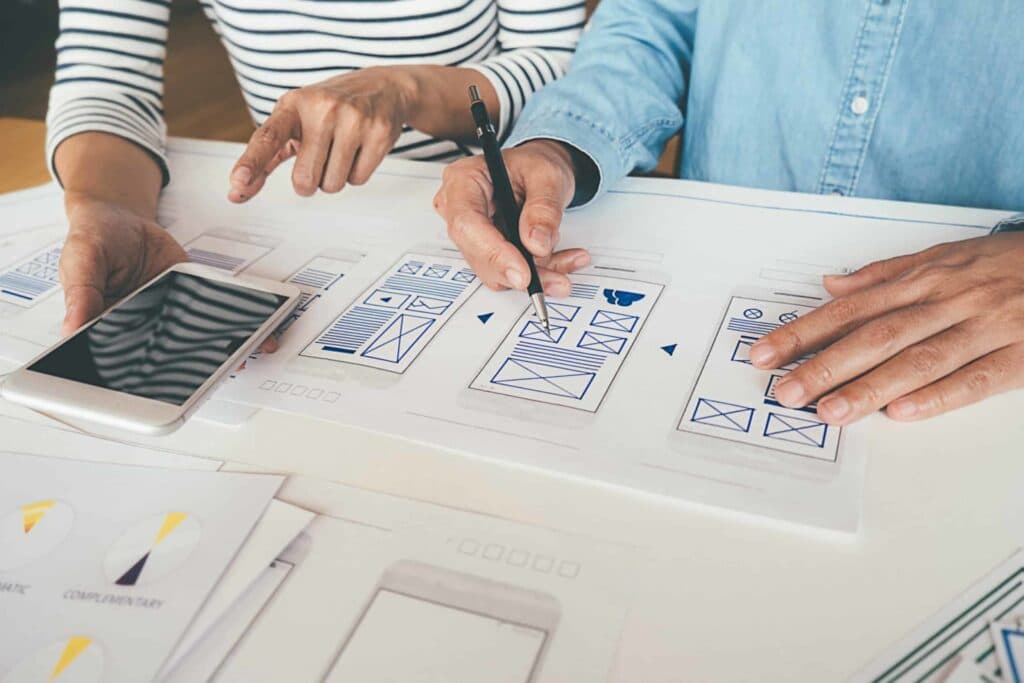 If you think newsletters aren't an effective marketing strategy for your business, think again. According to the Data and Marketing Association, email marketing has a 4,300% ROI. So, if you are yet to get on board with creating and sending out newsletters to promote your restaurant, you could be missing out!
Newsletters are a great way of keeping in touch with your customers. After all, if you aren't on their radar, then they are unlikely to make a booking with you. That being said, there are ways to go about creating a newsletter that can either help boost your restaurant or make it worse. Especially if it comes across bland or just another piece of inbox spam.
As restaurateurs, we know your weapon of choice is more likely to be something in your kitchen rather than a quill. So if you need some tips on putting pen to paper (or in this case email to a customer!), here are some of our top tips to create a newsletter that's as sizzling as your food.
What Is A Newsletter?
A newsletter is a piece of corporate correspondence that is sent out on a continual basis.
It is designed based on the company branding and usually features around 100-300 words about the latest news or promotions.
Newsletters are sent directly to the customer's email inbox and are distributed either monthly or quarterly. The aim is to keep your business at the forefront of the customer's mind. This is done by sharing what's new, special company insights or even upcoming promotions.
In addition, newsletters can contain key information, buttons or links that can allow customers to book directly. 
Used as part of your overall marketing strategy, newsletters can really help to boost trade especially as it will go directly to their inbox. This is unlike a social media post or piece of physical advertising, which isn't always seen by everybody.
How To Create A Newsletter for your Restaurant
Although it might sound like you just need to type a few words and hit "send", creating a newsletter is a little more elaborate than that!
There are many platforms you can use. Such as Mailchimp, which will give you customised templates so that you can incorporate your overall branding into the design. 
Before you start, you'll need to type out exactly what you want to say and spell check it. Your copy needs to have a clear purpose consisting of a start, middle and end. 
If using any images, make sure you have the full copyright and that they are high definition. For free images have a look at Unsplash or Freepik. Low quality, pixelated images will look unprofessional. So send a test copy to yourself first to double-check everything is as it should be before you send it out to your customers.
Identify Your Goals
Ultimately, the goal of any newsletter is to market your business to get more customers and increase profits. However, when sending a newsletter out, there still needs to be a core focus otherwise people aren't going to be interested. 
For example, you could send a quarterly newsletter that introduces new staff members or restaurant dishes. The goal here gives some behind the scenes to boost familiarity, rather than anything too heavy promotion wise.
While you absolutely can send monthly newsletters, make sure there's something to say that warrants such frequent communication. For example, menu changes for the new seasons or special themed nights you are hosting that month.
Ensure your goal is clear throughout so the newsletter remains targeted. If it drifts off into too many topics or is generally lacking a purpose, people will switch off and unsubscribe. 
Keep It Interesting
Sharing news about your latest products, services or offers might be exciting to you. However, your customer isn't necessarily going to feel the same. So how do you change this?
It starts with having a great subject line, as ultimately that's the first thing your customers as going to see in their inbox. For example, avoid generic subject lines such as "Your monthly newsletter". This will come across as another one of those annoying sales emails and is unlikely to be read.
Essentially, anything bland is going to end up in spam or be deleted. Worse still, your customers could unsubscribe from your marketing emails altogether. 
Make the subject line pop, and keep everything else as equally interesting without waffling on. This will ensure high open rates, customer retention and will encourage sales. 
Keep everything sharp, to the point and don't forget to include incentives within the newsletter to encourage customer loyalty.
Conclusion
Writing a newsletter is an effective way to communicate with your customers. However, like all forms of marketing, it does require the right approach to make sure you're targeting your customers in the best possible way.
Key points to factor in are the subject line, content, layout and overall message. You can also experiment with the frequency to make sure you're striking the right balance between keeping customers informed and sending too much correspondence.
Struggling with the layout. Have a read on our other article on how to create an outstanding email design.
To be able to send out your newsletter in the first place, you need customer data. Our software can allow you to collect this in a way that's secure and easy. What's more, with tailored insights you'll be able to create customised marketing campaigns to suit your restaurant. 
Once you've mastered the art of the newsletter creation for your restaurant, you'll be able to add yet another string to your marketing bow. Why not give our marketing solution a go and get all your email marketing automated?
---
---