Historic Properties Missing the Marketing Opportunity of a Lifetime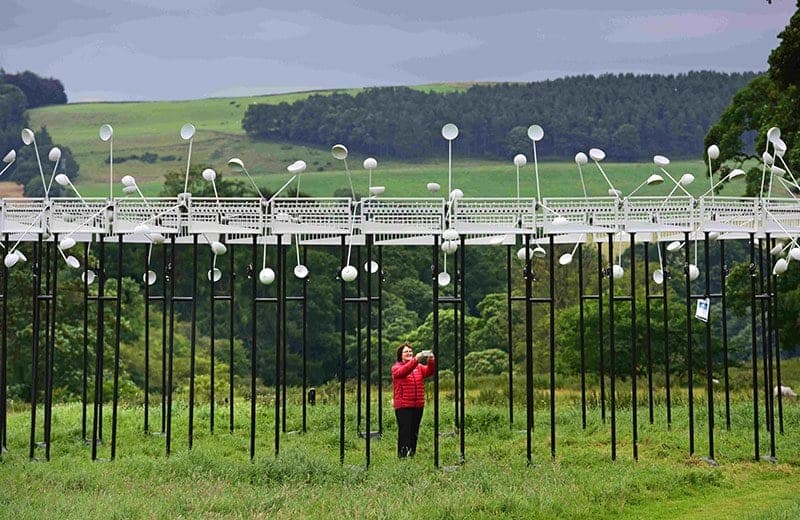 On a hot, sunny and – more importantly – windy day in July, I had the pleasure of visiting Chester's Roman Fort in Northumberland. The site excavated by John Clayton gives a fascinating insight into the lives of a garrison of 500 cavalry troops who lived on the site for about 300 years.
In celebration of this year's major wall-wide exhibition, Hadrian's Cavalry, there's a brand new sound installation at the fort, which is a first for English Heritage. Once you're there, follow your ears to find 'Cavalry 360', a huge musical instrument standing 3.5 meters high and 12 meters across. This extraordinary installation uses 32 wind turbines to create the sound of 500 cavalry warriors thundering towards you.
That said, being so impressed by the site, I wanted to send a picture to my family, but, alas – no mobile signal. I enquired at the office if there was WiFi on the property and was told that it was not possible, due to the poor quality of the WiFi broadcast range.
No WiFi , Slow WiFi, Limited Marketing Budget
Later on, I overheard staff members discussing how they could get the message of this event across to a larger audience. Due to their small budget, their marketing choices were limited to blogging and website engagement. When I heard this, I was shocked.
English Heritage is one of a group of charitable organisations in the UK, which cares for and maintains sites of significant historic interest. They alone have 400 sites, the National Trust has 350 heritage properties and Historic Scotland has 300 properties. These organisations are struggling to find resources to keep our heritage alive.
It seems obvious that when it comes to WiFi, they are missing a trick; with WiFi comes intelligent reporting. Every person who visits a specific site could be a potential visitor at any of the other sites – if only they knew what was going on. Although these organisations have websites, not everyone visits the website and, if they do, they probably don't login for news updates.
By combining Guest WiFi with a WiFi analytics tool, Historic properties can go even further in enhancing the visitor experience. The organisation could at last begin to understand their audience, how often they visit and what they use their devices for. Bolt-on Marketing capability could be rolled out, reaching out to all registered users with news of events such as Cavalry 360, ultimately increasing the visits to venues in the group and ultimately revenues.
Do you work for a historic site or heritage organisation and want to improve your visitor's experience?