Feature Update – Improved campaigns, reporting and imports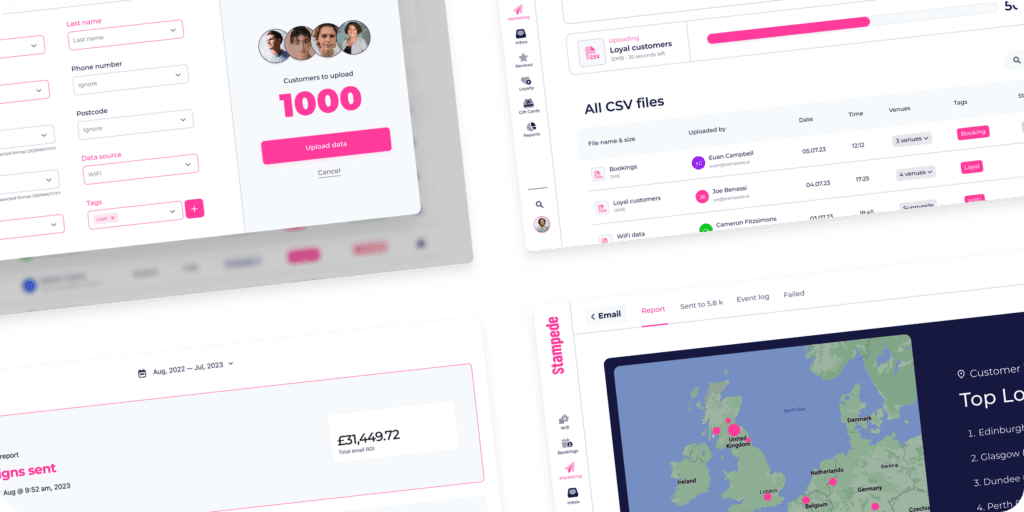 Planning, importing data, reporting. These are the bread around the meat of your marketing campaigns (i.e. the fun bit with all the actual content).
In most platforms, campaign reporting often creates more questions than answers, is hard to understand and difficult to navigate.
Likewise, importing CSV lists is often a major frustration for marketers across the board.
It can be so much easier to plan and iterate on your email campaigns, and we'll prove it.
What's New?
Segments
Create new segments in one click from past campaigns. 
Target just the openers, or just the clickers to double-down on conversions with a tailored follow-up campaign.
Navigate to a campaign, head to the reports and you're one click from a new audience segment.
Follow-up campaigns to engaged, but not converted, customers are hugely effective at increasing conversions.
Try it now.
Planning
A small but critical part of your campaigns. When should you send them? Normally this takes months of testing to get answers.
To get you an answer now, we've added a new AI-powered helper to give you better insight into the best send times for your business.
You can now see the best day of the week and time of day to send emails for maximum performance, based on your past campaigns.
Reporting
From what we've seen out there, these tend to be quite rubbish. 
With this latest update, our campaign reports provide the detail that so many miss, giving you valuable insight in seconds 
Improved conversion attribution reports show real spend at your venue via walk-ins / bookings / gift card sales / online orders
Full email click maps help you pinpoint the most popular content in your campaign, so you can optimise future emails and boost your click-through rate
Quick breakdowns of Most engaged contacts and top clicked links, make it easy to see what performed best and who your biggest fans are
Export reports to CSV for further analysis. Handy if you need to send them on to third-parties outside your organisation, or merge with other data.
Data Imports
CSV uploads are way faster with bigger files. Merge and move lists faster. If this has been holding you back from switching email platform, it's time to reassess.
Auto-emails will tell you when an import is done. Hit "Upload" and get back to designing the email whilst your audience populates.
Field mapping: also faster.
All of this is now available on your Stampede account, so get stuck in. 
If you need any help you can reach our team on support@stampede.ai or visit our Knowledge Base