Expand Your Mailing List For Free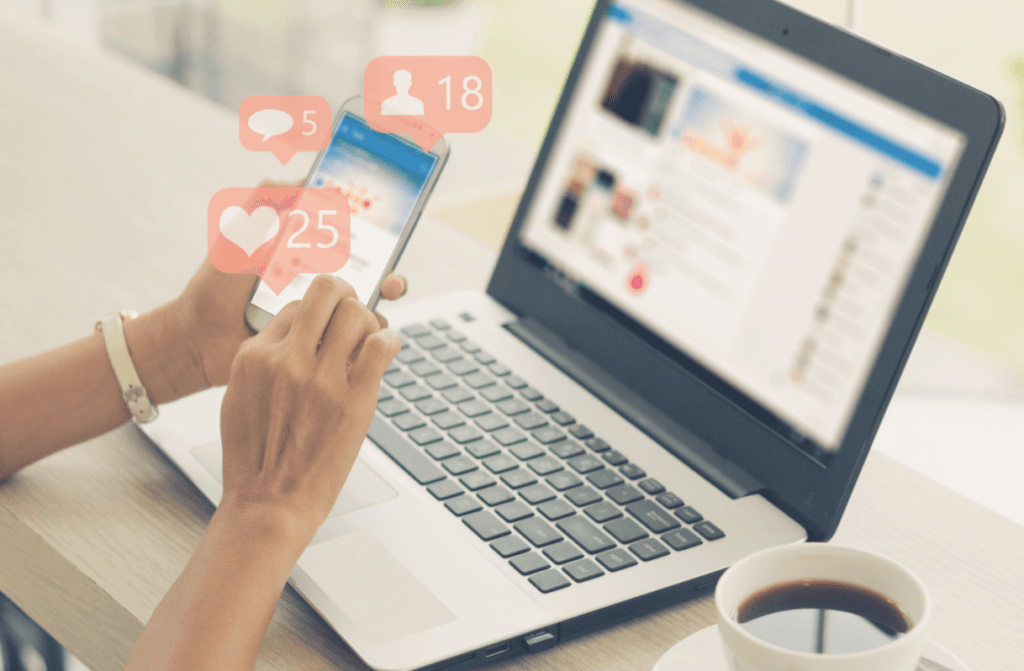 If you're looking for an easy win when it comes to social media, we've got a classic trick to share with you today.
Before we get into it, a little thought experiment: How many of your social media followers do you think are also on your email marketing list? It's not easy to tell, but how do the numbers compare?

Getting the two audiences to synchronise is a worthwhile exercise – more touchpoints = more sales after all – but it's not the easiest thing to do.
Turning email subscribers into social media fans is the path of least resistance, but what if your social media following is where the big volume exists? There could be hundreds or thousands of those followers who miss your content thanks to the algorithms. If they get your emails though, they are more likely to interact with your marketing efforts.

Celebrity chef and restauranteur Tom Kerridge reminded us of a great way to cross-pollinate your social media following and your email marketing list: fear of missing out.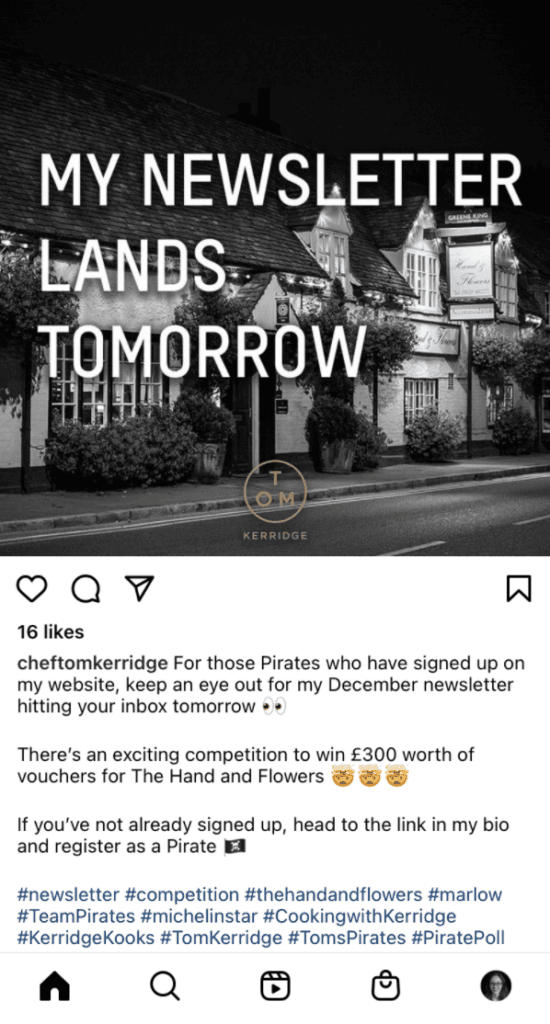 In this post on Instagram, he reminds followers that his e-Newsletter will be sent the following day. He addresses this post to his "Pirates" – those who are on his mailing list. Some followers who see this will feel a bit left out, but luckily there's a link in his bio to join his mailing list (and become a Pirate).

Simple and effective but it harnesses that emotional response at the core of so much social media: fear of missing out.
To do something similar on your own feed:
Identify an exclusive feature of your newsletters that only subscribers can access
Leverage that exclusive feature in your social media posts, regularly. Give them a taste of what they're missing out on.
Make sure it's easy for people to sign up to your email list
Post reminders on social media before the regular send date of your newsletters
Posting reminders of newsletters arrival will increase your open rate too – bonus!

Some brands will run competitions to drive newsletter sign-ups as Tom has done above, but it's not imperative if you are offering something valuable in every email. 

A regular routine of newsletter recruitment in your social media can do the same job, more often, without the costs of a giveaway competition.

For all things email, from website subscription forms to newsletter templates, get in touch with one of our team.