Easy Steps To Make A Great Website For Your Pub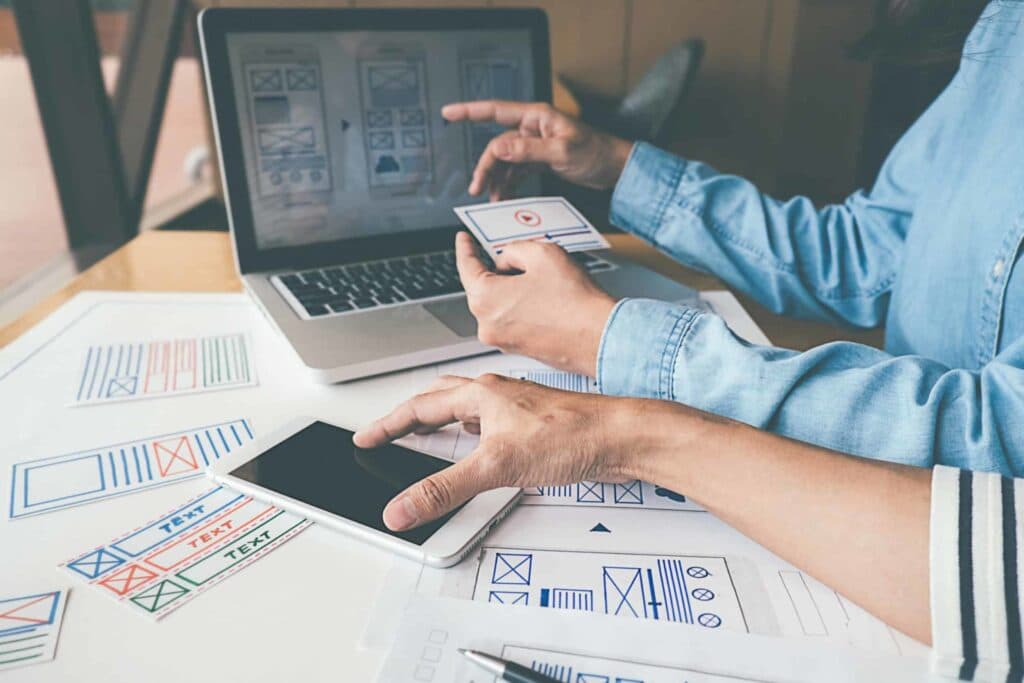 In this digitally focussed world, the website may well be a person's first impression of your pub. It could be argued that having a professionally designed website is just as important as delivering top-notch customer service and serving the finest ales. However, we appreciate that your skills may lie in everyday bar management rather than website creation and optimisation. It's for this reason that we've created this helpful guide to the building of your pub website.
Choosing The Domain Name
In the ideal scenario, you would time the selection of a suitable domain name to coincide with the naming of your pub. However, it's more than likely that you domain name availability wasn't top of your priorities when naming your pub. Either way, we recommend choosing a relatively short and easily memorable domain name. This will ideally tie in with your pub's name and branding. As an example, the popular Magna Carta of Lincoln has the domain name www.magnacartapub.co.uk.
It would be worth spending some time brainstorming a few possibilities before using an online domain checker such as 123 Reg or Go Daddy.  You will discover that .com domain names are generally the most expensive. However, you can choose from alternatives such as .co.uk or .biz. There's even the option of registering for a .pub domain.
Arranging website hosting
It will be necessary to arrange hosting prior to your website going live and being accessible to anyone on the internet. Thankfully this is a pretty straightforward process, with the majority of internet service providers offering website hosting packages. The suitable choice of provider will depend on factors such as the amount of website traffic expected, the featuring of images/videos, and the need to keep your website live at all times.
The digital marketers at UK Centric have produced a helpful beginner's guide to web hosting – well worth reading.
Developing The Pub Website
There are two main options when it comes to the development of your pub website; either do it yourself or hire somebody to do it for you. If you're on a tight budget and have some confidence in your design skills (or someone you know) then the DIY option may be best.
Thankfully there are a wide variety of website building tools guaranteed to simplify the process. Popular website builders such as Squarespace and Wix offer a variety of templates ideal for pubs. However, you might be frustrated by the lack of customisation options and the ability to make such a website fit your own style. Of course, it's your choice whether to build a completely distinctive web presence. In any case, you should consider the impression made on prospective visitors.
Take a look at these bar websites for a bit of inspiration:
Hiring A Web Designer
There are plenty of choices when it comes to the professional development of your pub website. Hiring an independent, maybe even local expert might be the best bet if you want keep costs down. However, there is also the option of paying for agency services, which may include Search Engine Optimisation (SEO) and promotional copywriting. These are services that can make your pub website much easier to find on search engines like Google and Bing.
If you're in any doubt as to the best professional choice then it would be worth having a look for online reviews. You might also ask friends and other local business people for their recommendations.
These factors should be considered when choosing and comparing web designers:
Types of website design experience
Record of building successful pub websites
References and recommendations
Pricing and availability
Producing The Content
You should carefully consider the arrangement of content like images and text on your pub website. Details such as the location and opening hours will be essential. You should also ensure that the content matches up with your pub theme and style. This would include the colour scheme and even the written tone of voice of your pub.
Consider the types of customers that you are appealing to when making choices on everything from the featured menu design to the inclusion of pictures and videos. You might entice visitors with tantalising images of your classic pub dishes and events. Again you have the option of drawing on professional assistance when it comes to the writing and curation of content for your pub website. 
Some ideas for content on your pub website:
Lists of upcoming events
History of the pub if it is long standing
Inspiration for the pub theme
Description of features like live sports, craft beer, whisky selection
Previewing & Testing
It is important that you take the time to preview and test the different pages of your website before they are published for the world to see. Remember the importance of making the best possible impression, reviewing and making changes to everything from the grammar to the visual layout as necessary.
Ensure that your website has the ideal visual quality and functions as expected on desktop computers, laptops, and handheld devices such as the smartphone. If there's any doubt then ask for a second opinion.
Check these elements before your website goes live:
Contact page details (easy to find and correct)
Page loading speeds (slow page loading annoys people)
Website links (no 404 error messages when clicked)
Legal terms and conditions
Security (remember to register for an

SSL certificate

)
Keeping Your Website Updated
If you want to attract more web visitors than other pubs in your local area and ensure the best possible experiences then you must keep your website updated. This might involve making basic changes to your contact details or featured menus as and when required. Regular blogging is also recommended for the purpose of keeping your website fresh and achieving top Google search page rankings.
You could share reviews of your finest beverages, customer stories, and details of upcoming events for the purpose of attracting more people to your pub. You can also raise your pub profile and keep your customers involved via popular social media channels such as Facebook and Twitter. 
Here are some social media tips for bar owners:
Snap pics of dishes
Talk about drinks
Shout about events
Get people involved
Add a personal touch.
Additional social media recommendations can be found on the Casque Marque website.
---
Need some more inspiration on how to get your Guest WiFi up and running in your Pub?
Have a read here https://stampede.ai/blog/5-tips-for-setting-up-wifi-for-your-restaurant-or-pub/
Or why not give our Guest WiFi solution a try in your Pub?
---
---