Connect 3.0 is Here!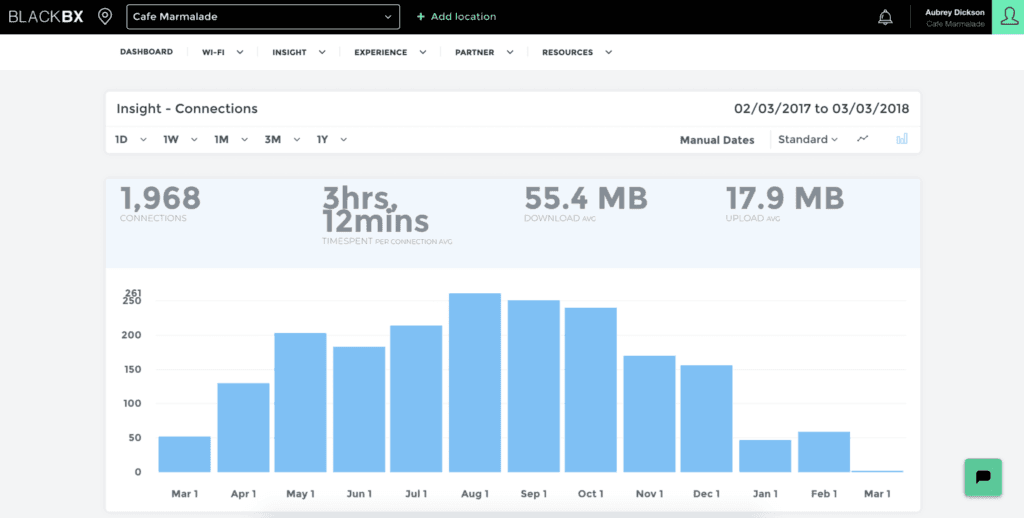 If you logged into your Connect dashboard and noticed that things looked a bit slicker, you'll be relieved to know that your eyes aren't deceiving you. What you're witnessing is the debut of our newest release: Connect V3.0!
We've been Beta testing the dashboard for a few weeks now. We appreciate the feedback we have gotten during this time and have made some changes based on your input.
General
First off – as we mentioned above, we've done a total redesign of the user interface. You'll find all the menus you need to offer awesome Guest WiFi right at the top of the dashboard. Even better, we've made it even easier to get to the dashboard – you can login with Google! New notifications include network online/offline and notifications for capture connections, payments and validated emails.
Marketing Suite
We've included a whole raft of marketing templates so you can get started with our automated marketing features right away.
Integrations
Our bigggest integration feature is the addition of support for Cisco Meraki equipment. Here's a quick video that shows you how to get started.
We've also simplified the UniFi integration so that you only have to enter your controller details once and likewise for Paypal. No matter what equipment you're using, with Stampede you'll be up and running in minutes.
White Label Partners
For our White Label Partners, we've added a support link to the dashboard so customers can reach you directly.
And We're Not Done Yet!
We're always looking for ways to make Connect better for you, so if you've got an idea or suggestion, head over to our feature page and let us know.
And start getting ready for Connect V4.0 – it's going to be a mind-blower!
What are you waiting for?