Stampede: One Million Customers and Counting…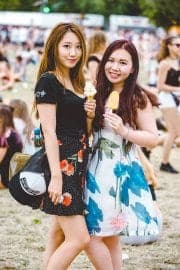 Nice write up in today's Scotsman on Stampede, founder Patrick Clover and the ambitious (yet still very realistic) plans for Stampede in the upcoming months.
Some highlights:
Stampede has recently taken equity funding, allowing it to grow from a team of four to nine, and this is soon set to increase to 16. Having launched in Edinburgh in April this year, after the firm started in 2015, it is now in 15 countries, with 487 locations in the UK and 505 globally including Vietnam, Brazil and Saudi Arabia. Deals came with the likes of Edinburgh tech incubator CodeBase and Live Nation Entertainment whose brands include Ticketmaster, and working with the entertainment giant to roll out its product across all its festivals.
You can read the whole article at The Scotsman website.
No kidding! We've been pretty busy over the summer concert season. In just the last few weeks, we've partnered with Indigo Technology Services to provide connectivity for events like:
But just because we're playing with the big boys, doesn't mean we can't help provide Guest Wi-Fi for your business. No sir. Since 2015 we've been helping out cafes and pubs, hotels and even public transportation by providing seamless Wi-Fi with amazing customer insights to help their business grow.
Why not drop us a line and see how we can help you?