Stampede Now Providing WiFi to German Doner Kebabs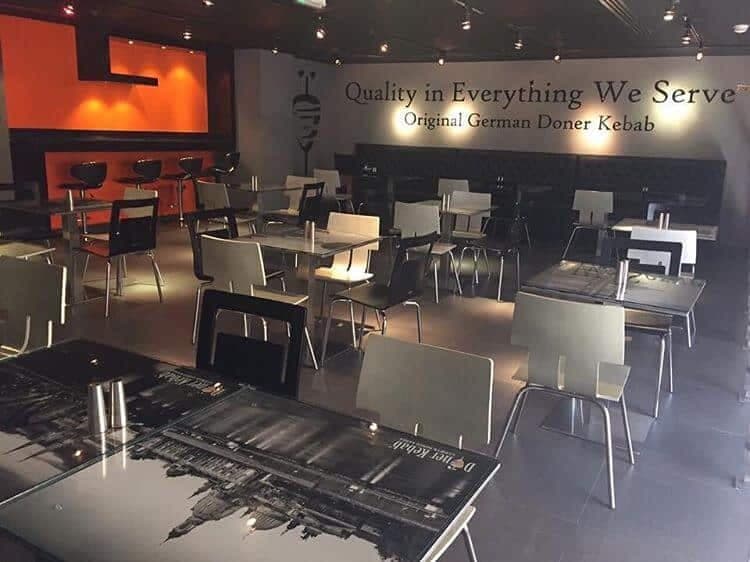 The Doner Kebab chain, owned by "The German Doner Kebabs", has now chosen to power guest WiFi to their customers across the globe through Stampede.
German Doner Kebabs is a fast food retailer that has created a healthy and nutritionally balanced approach to traditional kebabs and was described by Time Out London as, "kebabs without the guilt", they opened their first store in Berlin in 1989 and now have over 60 stores worldwide.
Stampede guest WiFi will allow the chain to analyse information about customers and also conduct two-way communication with them, engaging with customers in new ways.
The service begins to act the moment a user connects to the free Wi-Fi network. Internet access is received after they log in with a social media account or by entering the info asked. It provides an opportunity to get to know the customers, thanks to information such as name, gender and language, which can then be used in order to send promotions, vouchers or messages to particular target groups, consisting of people who have per
sonally visited the venue. The customers can then be directed to a Facebook-integrated welcome page, which allows them to add to the 920,000 current Facebook page likes.
This kind of interaction allows the growth of theinternet fan base, which is especially useful in new venues, as the chain is aiming to add an additional 10 stores, in countries such as Canada, Russia, India and Bahrain.