Better Photos = More Followers [Food and Drink Photography Tips]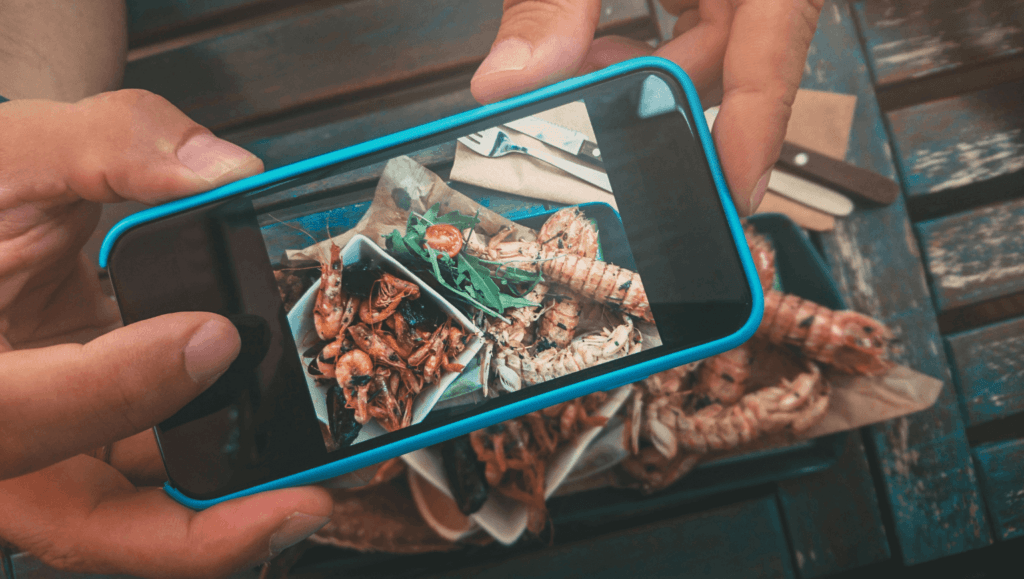 The importance of powerful photos has grown dramatically as brick-and-mortar businesses lean on more online interactions with customers. High-quality images can help to attract more followers to your accounts and even to gain new customers. That's the theme running through this interview in FSR Magazine with food and drink photography expert Leigh Loftus.
---
Through her Chef Shots organisation, Leigh aims to improve the photography skills of those in the food and beverage industry. The best part, it's all based on smartphone cameras. You don't even need expensive equipment to get it right.
In general, food and drink photography is a vast subject. However, a few quick improvements can make photos much more eye-catching on busy social media feeds.
3 Easy Photography Tips
Here's the top phone photography tips we've picked up already:
Clean your lens to prevent blurry photos. The lens will pick up dirt, grime and fingerprints from being handled day-to-day.

Turn on the grid. Most cameras will have a grid option in the settings. This helps with the framing of pictures and making sure things are lined up. It also gets you started using the rule of thirds.

Tap and hold to focus. With the camera open, tap and hold on the item in the photo you want to show off most. This will focus the camera on that point and lock it in until the picture is taken, ensuring crisp and clear images of your subject.
There are even more quick lessons for food and drink photography on The Chef Shot Youtube channel. Including guides on photo editing and lighting. Worth checking them out!
With better pictures comes better stories for your fans and followers. The connection between your brand and them will grow, as will the power of your social media and email content to drive more business.
Want to turn your followers into loyal customers? Reach out to learn more about our digital stamp card solution.