Become A Stampede Pro With These Hidden Features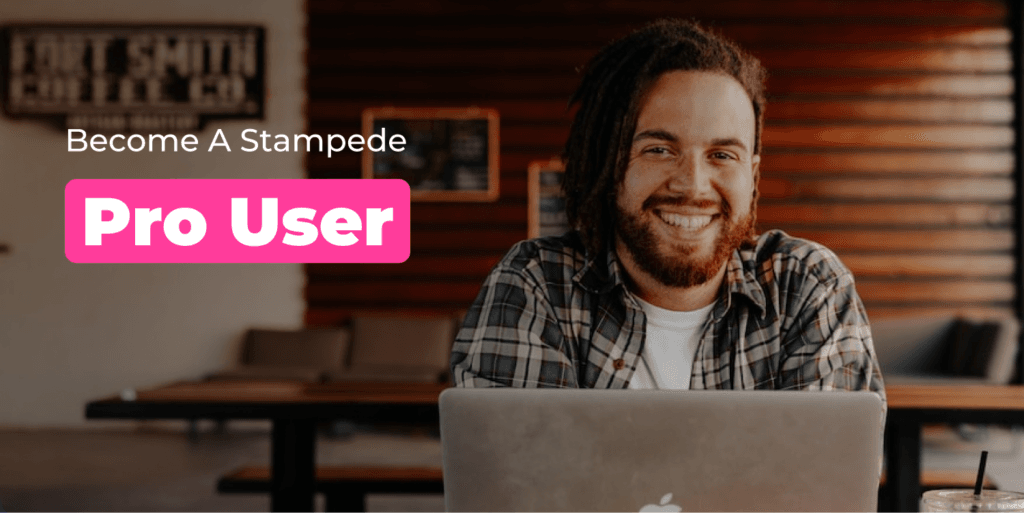 To speed up your productivity when moving around Stampede, we've built a range of clever shortcuts and quick actions.
Check out our top tips grouped by product feature.
Stampede Marketing
Save a sent campaign as a template for future use
Click on 'view' to open the campaign preview from an email that has been sent out. 
---

---
Then click on 'Save campaign to template' on the top right.
---

---
Insert preheader text within a campaign
You can include a pre-header text to your campaign that follows your subject line. 
When editing your campaign content click on 'body' and you can add your pre-header text within the email settings.
Stampede Table Booking Platform
Selecting multiple tables for a booking combo
In the day planner view, click and drag in an available time slot to create a new table booking.
Hold Shift and click on the other tables you'd like to include in this booking.
Quickly block a table from being booked online
This quick action is handy if you want to pause your online bookings for a certain period, i.e. you have a big group walk-in.
To do this, in the day planner view click on the square on the table you'd like to block and click save.
---

---
View a cover breakdown
Within whatever view you're on, click on 'total covers' on the top right. 
This will open a covers breakdown listing all bookings by status for the day you're currently viewing.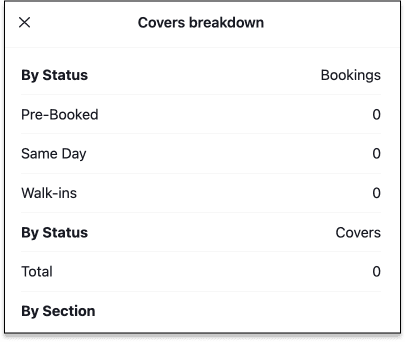 Resend booking confirmation email
Click on the booking you would like to resend the confirmation email to
Head to 'actions' and 'resend confirmation email' at the bottom.
---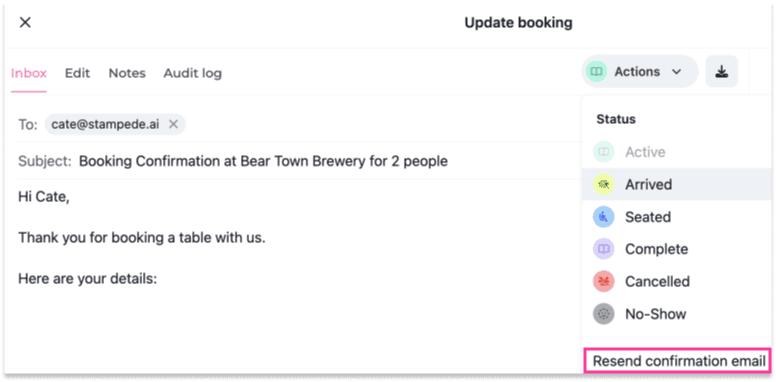 ---
We're here to help if you have any questions and make sure to head to our support page for more information and guidance on the Stampede features.