5 Marketing Technologies All Restaurants Should Be Using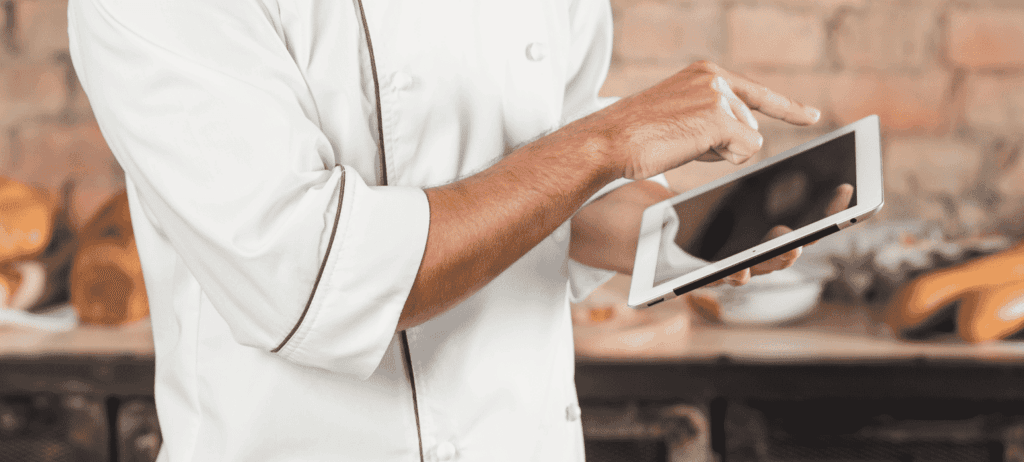 If you are looking for ways to draw in the crowds and make your restaurant more appealing to modern-day customers, then investing in the latest innovative marketing technologies certainly is the way to go. There is always room for businesses in the food and entertainment industry to thrive. It does, however, take a little finesse and some strategic planning to ensure that your own restaurant doesn't fail but instead, flourishes. 
Did you know?
A statement made by the National Restaurant Association claims that 32% of operators think their restaurants are lagging when it comes to efficient restaurant technologies.
It's at this point that you might be feeling a little stumped –
You are quite eager to implement these modern technologies in your own eatery but you are not sure what they are exactly. And that's where we step in. We have been following the trends, we've researched what works, and we know what has been successfully implemented by your competitors. 
Here Are 5 Must-Have Restaurant Marketing Technologies That Work:
1. Loyalty Programmes
Loyalty systems are not a recent concept. The way in which they use new technologies to run, however,  is extremely impressive. There's no more need for punch cards, instead, now loyalty programmes are being automated using software that can even be accessed via a mobile phone. 
These loyalty programmes don't only look attractive to customers and entice them into visiting your restaurant again and again (to redeem their "prize", of course) but they also offer great marketing insight. For example, you can track your patrons' habits and this data can be used to influence your future marketing strategies. Knowing how often your customers visit and why is invaluable information. 
Using advanced technologies to run your restaurant's loyalty program will also enhance your customer's experience when they visit you. And to add, most of the software can even be used to track individuals' birthdays or anniversaries – so you can contact them and offer a special treat on their big day (this is a small incentive that can go a long way)!
2. Online Reservations and Ordering
The demand for online ordering and quick solutions to making reservations at a restaurant is fast-growing and consumers are showing preference to businesses that allow them this convenience. It's deemed a marketing technique because "convenience" always draws in crowds. 
According to Upserve Restaurant Insider, orders placed via smartphone and mobile apps will become a $38 billion industry by 2020.[2]
When it comes to software for online ordering and reservations, you have two options. You can either develop your own software that's fully customised to your restaurant's brand or you can use third party programmes and integrate them with your other technologies. By integrating your programmes, you can further streamline your services and track the trends of your patrons. 
3. Wi-Fi Please
As a restaurant owner or manager, you will have heard the request for access to free Wi-Fi from your patrons on more than one occasion. This is because the need to have constant access to an internet connection is ever-growing. From getting work done to checking up on their favourite football team's score, customers have come to expect Wi-Fi access on-demand. 
If you use Wi-Fi technology correctly, this demand can play in your favour and be used as an ultimate marketing tool. Here's why:
Number one, providing your diners with a "hotspot" will make your venue more enticing. Patrons will appreciate the fact that they can enjoy their meals while they continue to browse for the information they require at the same time. Secondly, it's become the ultimate tool for staying connected to your customers at all times. This is because the customer exchanges details (such as a mobile number or an email address) in exchange for free access to your Wi-Fi. These details are then used for automated email marketing campaigns. Send reminders and promotional messages via text messages, or to congratulate the receiver on a birthday, an anniversary or for qualifying for loyalty programme incentives. 
Lastly, but perhaps most importantly, Wi-Fi marketing has become one of the best marketing technologies in terms of tracking the most refined trends of consumers. Once again, this data is worth more than gold when used to plan your future marketing strategies. 
4. Digital Menus  
Digital menus are entering the restaurant market slowly but soon all eateries will follow this pattern, and for good reason. 
A digital menu is an LCD screen that electronically shows you the meals available for order at a restaurant. The screens can be the size of your typical table menu or they can be larger and placed behind counters. Restaurant managers can easily update the menus and prices digitally and without much effort. 
The question is, how are digital menus a marketing tool?
Consumers are becoming more and more conscious of where their food is coming from and more importantly, what's in it. A digital menu can allow them to click on a meal option and browse all of the details on the meal in question (this information would make normal hardcopy menus look cluttered and unattractive). Patrons can also order through the menu once they are ready – their order will immediately be sent through to the kitchen. So, it once again comes down to the "enticing" factor where patrons flock to diners who are more able to cater to their ever-growing and on-demand needs. 
The digital menus can also be updated daily to advertise promotions, specials, and events, etc. 
5. An Active Social Media Presence
Businesses have been utilising social media to market their businesses for many years but with new innovative ideas and ways to advertise on online platforms, social media remains one of the most effective advertising strategies that technology has offered. 
From Instagram Stories and Facebook promotions to how many stars your restaurant reflects on Google, an active social media presence that caters to the needs and expectations of your current and potential patrons is a tool that works. 
You can use social media to chat to your customers on a personal level (which they really appreciate), you can use it to display adverts that have been strategically put together using the data you have tracked from consumer trends, and then you can direct all promotional material to targeted audiences – making your campaigns so much more effective. 
The thing about any new technologies, regardless of industry, is that they evolve so quickly. The trick is to keep up with the demands of the consumer and then integrate the technologies that would make your very own restaurant unique, attractive, and all-round pleasing to its visitors (ensuring that they come back for more, with friends in tow). 
References: