4 Promotional Tips to Increase Your Daily Foot Traffic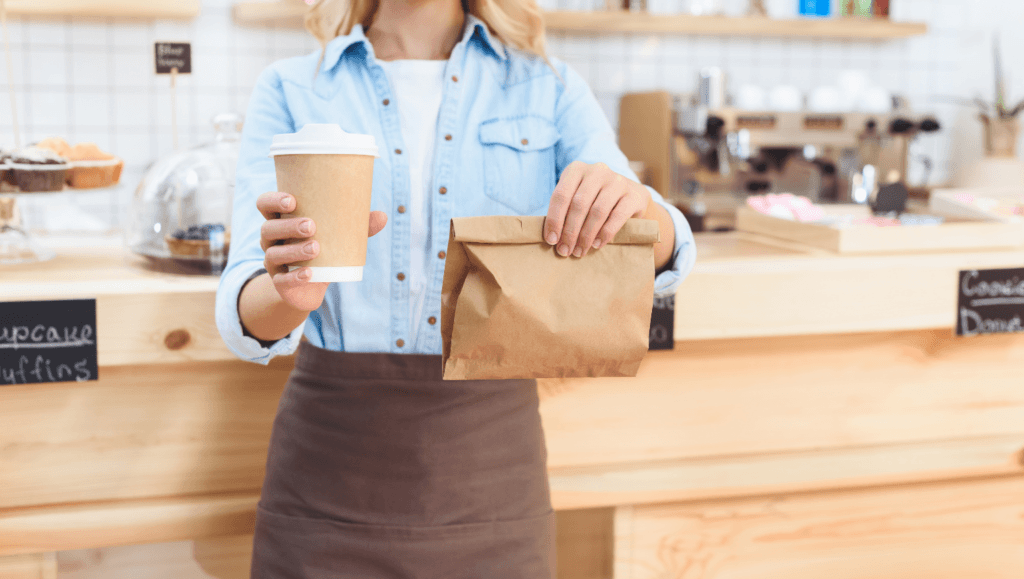 With restrictions easing and working from home guidance changing across the country, a large number of people will start to return to offices soon. This means a big source of trade is starting up again with people commuting to work and back. And not forgetting all those potential customers working in offices close to your business. Increase your daily foot traffic with our marketing tips and tricks.
---
To make the most out of this regained foot traffic, you should rethink your offers and marketing promotions and start reaching out to this "new/old" audience. 
People's behaviour has changed in the last 18 months. Chances are that they might have gotten used to their new routines of preparing food at home. So, it's up to you to remind them to re-establish their old routines.
We've come up with 4 promotional ideas to help you increase your daily foot traffic:
4 Promotional Tips to Boost Sales from Commuters
1. Get the messaging right
Most of us have a certain morning ritual. And for many people, this used to be a quick on-the-way-to-work meal and/or coffee to go.
With working from home, those breakfast sales, which usually come with a big profit margin, have suffered a lot. A similar situation happened during lunchtimes. 
To get people back into their old habits, you have to really tap into the benefits. How much more convenient and tasty for customers to stop by your venue instead of having to prepare it all at home. Here's some inspiration: 
"Save valuable time in the morning"
"We've got breakfast sorted for you, so that you can sleep in a little longer"
"Start off your working day with a proper cup of coffee"
"We've got you covered for lunch, no more weekly lunch planning needed"
"Same daily question, what's for lunch today? But don't worry, we've got you covered. Simply pop by …"
2. Introduce grab-and-go menus
Grab-and-go breakfasts and lunches or snack bites are great to satisfy the needs of busy workers to get an instant feed. Plus, they help you to take off some stress in your service and kitchen operations during peak times, as you can easily prepare them in advance. 
To boost sales further, combine them with an enticing offer or introduce a "grab and go" only daily special. Think about incorporating food & dietary trends in your boxes to make them more attractive.
3. Create after-work buzz
Happy hours are a classic promotion to bring in after-work crowds. We all love to meet up and unwind with co-workers and friends after a long day at work. 
Discounts on drinks (2-4-1) and appetisers, special prices for selected food and drink combos, small plates or shareable snacks are just a few ideas for your happy hour.
Those deals are known to work well to give your bottom-line a profit boost. To make your happy hour a success, create a special menu based on your most popular, high-margin items. 
4. Promote office delivery
You've probably used the past year to ramp up and optimise your delivery business. Now you only need to promote it to offices around you.
Think about offering package meal deals and discounts for group orders. You might as well start off with a "free delivery" promotion to offices close by. 
Also, make sure your Google My Business is up to date so that your venue will show up in "near me " searches.
Bonus Tip – Run a "Business of the Day" promotion
This can help you to turn your neighbours into regulars and spread the word about your business. 
Simply pick a nearby business and provide them with free/discounted food/drinks or let them test a sample lunch menu. Alternatively, you can run this as a social media competition for local businesses to take part in ("tag your co-workers and lunch buddies!") to win a special deal.
Turn all this extra daily foot traffic into loyal customers who visit time and again with our digital stamp card solution. Reach out to our team to find out more.