4 Creative Ways to Increase Your Meal-Kit Sales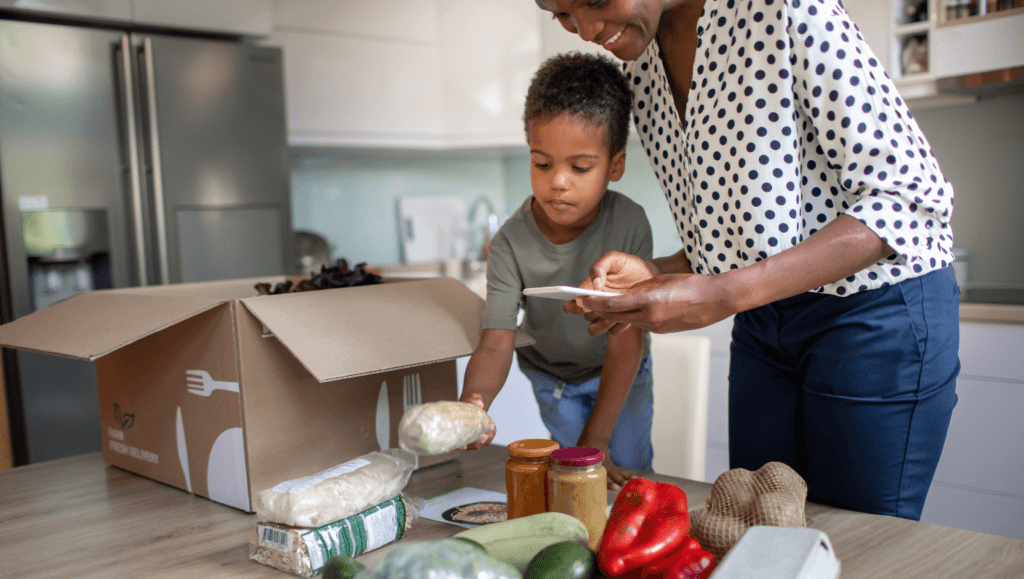 DIY meal-kit demand has skyrocketed in the past year. Businesses have put a lot of effort into coming up with their own kits. And their customers loved it! Lots of us have discovered some unknown chef talent. Indeed, meal-kits seem to be a win-win for businesses and customers alike.
---
But now that venues start to reopen again and customers are able to enjoy their meals at your venue, what will happen to your meal-kit offers? How could you further increase your meal-kit sales?
According to the recent report "A Tale of Two Tables" by KAM Media and Slerp, 89% of customers want the restaurant brand to continue delivering and 62% want their favourite restaurant brand to start selling meal boxes nationwide. 
So is it worth keeping your meal-kit offering available to satisfy this demand, whilst also reopening for normal service?
Reasons Why Meal-Kits Are Here to Stay
Our #PrepStartsNow partner Flipdish sees meal-kits as a key revenue stream for restaurants in the future.
Here's why:
The number of bookings allowed in venues is still limited and lots of your customers might not be able to secure a booking.
They are an additional revenue stream with little additional costs.
You can reach more potential customers with your offerings. Some might not be able to travel to your physical location.
It's convenient for your customers – no need to look for recipes and buy ingredients. 
How to Create More Meal-Kit Ordering Buzz
Customer awareness about DIY meal-kits has reached a mainstream level. It's now on to you to make the most out of this and secure more revenue from your meal-kit sales.
1. Spread the Word
Leverage your social channels and share regular posts about your meal-kits. Highlight the fact that customers can still order your popular kits to enjoy at home. Pin your posts and add an "order direct" button to make it as easy as possible for customers.
Don't forget to add your meal-kit offerings to your regular newsletters to increase sales. For a little extra sales push, combine them with a promotion.
2. Come Up With New Meal-Kit Ideas
With Summer just around the corner, customers might want to take their dining experience outdoors. What about BBQ or picnic meal-kits? Get creative to make your offerings even more attractive. 
Consider special event meal-kits for birthdays, anniversaries, sports events, etc. You might also offer a premium version of it with limited or high-end specials and ingredients.
3. Get the Maximum Out Of Your Online Store
Make sure that your online store lets you upsell and cross-promote your entire product range for additional revenue.
Also, allow your customers to add special dietary restrictions during the ordering process. You might also think about making your meal-kits available in different group sizes and offering a special family version.
4. Go the Extra Mile
Turn your DIY meal-kits into a special at-home customer experience, provide more than just food and drinks. This could be table decorations or a curated playlist of music.
5. Bonus Tip – Nationwide Delivery
By offering your meal-kits nationwide you can upscale your reach and increase meal-kit sales massively. You can connect to a whole new range of customers. Plus, you can also deliver to your regular customers whilst they are on their staycations.
Several operators already offer this such as Pizza Pilgrims. The biggest challenge is packaging, but if others can solve that, so can you!
Need some assistance with spreading the word about your meal-kit offerings via email and SMS marketing campaign? Reach out to our team. We are happy to help.