3 Quick Tips on Upselling to Increase Order Values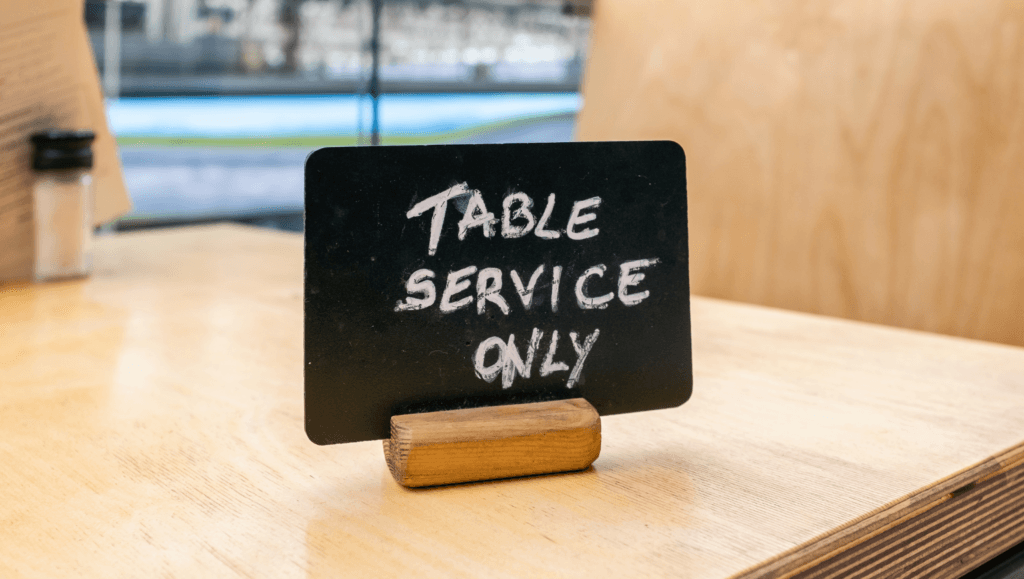 "Full with reduced capacity." A statement that many hospitality venues can report on after trading again for a couple of weeks now. However, operating on a reduced capacity in combination with table-service only restrictions also means that the average revenue per day is still way below making profit again. 
Adding to this are logistical difficulties and potential staff challenges (hygiene, social distancing, etc.) that make it difficult to cater to walk-ins, so most places have to rely on advanced bookings with dedicated time slots.
---
How to increase revenue per head and table
If venues can't increase bookings per day, a fallback solution is to increase sales per head and table to boost revenue. What's the best way to achieve this? Through upselling. 
Upselling Techniques
Let's have a look at three different upselling techniques that help you increase your order values:
1. Promotions
One of the most popular techniques is to make use of marketing promotions to encourage upselling.
Before customer comes to your venue:
You've got your customer booking details, so send special deals and offers via email and/or SMS in advance
You can also highlight your daily/seasonal specials or any other high-margin items you want to push
Whilst customer is at your venue:
Make use of in-store marketing and display menu specials on the table, in your venue and also in front
Be clever with your menu design and place high-margin items at the top right
Host "Happy Hour" offers for slower days and times of the day
With the right WiFi marketing tools you can send digital in-venue promotions whilst customers are there
2. Staff Training
"Would you like chips with that?" A common hospitality phrase with big potential as many of your customers will say "yes!". Almost every customer interaction offers an opportunity for your team to impact customer spending. 
It's vital that staff are trained and coached properly. Upselling can quickly sound like a sales pitch and even turn customers off instead of being perceived as part of a good and anticipative service.
Quick tips for a successful at-the-table upselling:
Consultative approach

Your staff have the best knowledge of your menu, offering pairing recommendations is one of the easiest ways to upsell
Within this, drinks are the most straight forward pairing recommendation

Financial approach

Focusing on upselling high-margin items is a typical upselling method to boost sales
Always suggest the larger option first, e.g. regular-sized coffee rather than small-sized

FOMO (fear of missing out) approach

Highlight your daily specialities on your menu and add "only 2 left" or "very popular today"
Likewise with seasonal menu items "last chance to enjoy our …"
3. Digital Upselling
Time to take your upselling to the next level and let technology do it for you.
Increase spend with an order & pay app 
Make use of your POS customer data

Offer personalised recommendations based on historical customer data 
This will not only wow your customer but also offer you a way to upsell on previously ordered items – cappuccino as usual?

Let your Guest WiFi do the promotions for you

Once your customers have signed up to your Guest WiFi (working on a captive portal) you can contact them digital straight away with automated messaging
Forget about on-table displays and go for real-time marketing through email and/or SMS to promote special deals and offers
Get in touch with one of our team to find out how our Guest WiFi solution can help you increase your order values through upselling immediately.