24 Festive Content Ideas For Week 20.12.2021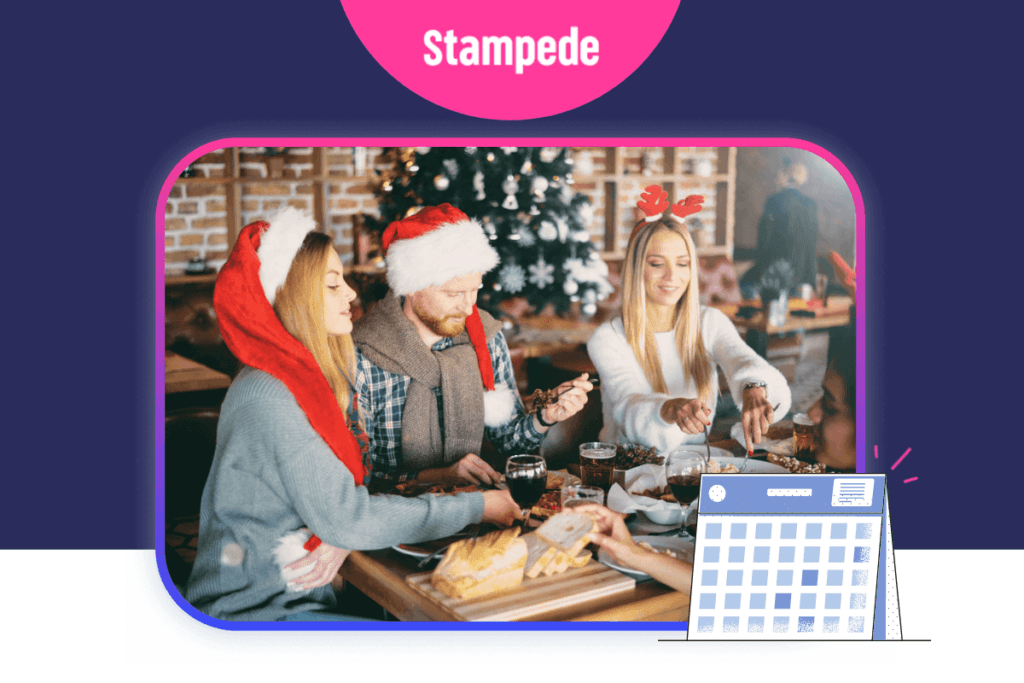 24 social media content ideas for week 20th of December:
---
Monday 20th – Games Day
Competition – guessing game, how many … are in the jar?
What board games will you be playing these holidays? 
Team board, video or card games?
Monday 20th – Mindfulness Monday
Share your team's relaxing playlist
What's your Monday morning song?
Any place in the world – where would you like to be?
Monday 20th – Go Caroling Day
What's your favourite Christmas song?
Complete the gap in the lyrics – Christmas songs 
"White Christmas" is the highest-selling single of all time with over 50 million copies
Tuesday 21st – Winter Solstice
Offer on your delivery menu / DIY kits
The shortest day of the year – what are your plans?
Wednesday 22nd – Cookie Exchange Day
Free cookie for your coffee order
Show us your cookie bakes
Competition – can you guess the cookie recipe by its ingredients?
Thursday 23rd – Christmas Marathon Movie Day
What's your all-time favourite? The most watched one is "Home Alone"
Can you guess the Xmas movie by the quote?
Which song belongs to which movie?
Sunday 26th – Thank You Note Day
Thank your customers – % off only today
Promote your gift vouchers
Put a smile on someone's face and hide a sticky thank you note
Sunday 26th – Candy Cane Day
Did you know … their shape represents the shepherd's crook
Crazy candy cane flavours – which one would you try?
Ever tried peppermint bark? Make your own