Paid and Hybrid WiFi Networks with Stampede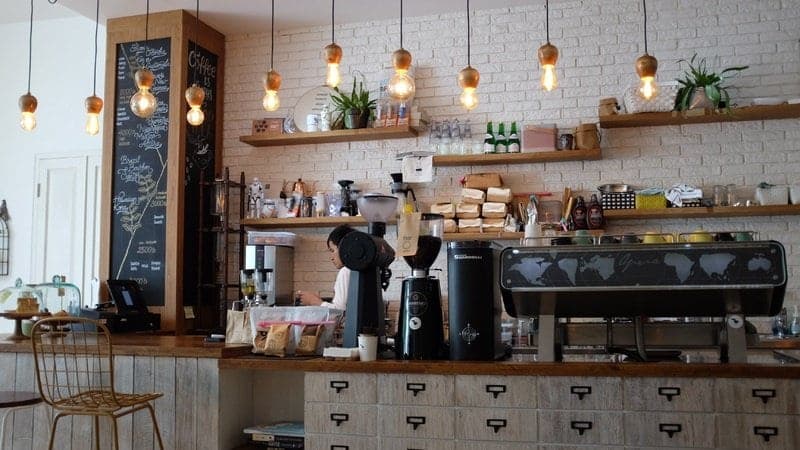 So you've just opened your first coffee shop. Besides awesome coffee, you wanted your business to be a place where people could meet and chat about the pressing issues of the day. Sort of a modern day salon, if you will. You did everything a good coffee shop is supposed to do – order the latest in Sumatran Dark Roast, obtain sweets from your favourite local baker and, of course, install some WiFi for your customers.
The only problem is that your coffee shop has become a haven for hipsters working on the latest draft of their screenplay. Instead of lively conversation, everyone in your shop is staring at their laptop screens and silently typing away.
So what's the solution? How can you get your customers talking and still keep your business going?
You could do what a lot of coffee shops are doing these days and turn off the WiFi. This will keep your business moving but might run the risk of alienating your customers and peg you as a Luddite.
Here's a better solution: let your customers use your WiFi for free – at first – then ask them to pay. Hey – there's no such thing as a free lunch, right?
Setting Up a Paid or Hybrid Network
But how to go about setting one of these networks up? With Stampede, it's as easy as flipping a virtual switch.
Using Stampede, you can setup a wholly paid network, that is, one where your customers have to pay to access the WiFi for a set period of time. The other solution is to setup what is known as a hybrid network. In this type of network, your users are free to browse the internet until they've used up a certain amount of data – how much is up to you. Then they'll be asked to pay for their connection. This is a great solution for keeping those bandwidth hogs off your network and has the added bonus of not penalising the people who wanted to stop by for a coffee and to quickly check their email.
Supercharge Your Marketing
Ok, so you've got the bandwidth hogs under control in your coffee shop. That's a start, but that's not the coolest feature of Stampede. That's right. There's more!
See when your customers want to access your WiFi, they'll first need to login through what is known as a captive portal. This is a splash screen that appears on their device as soon as they fire up the WiFi. Your customers will need to enter their email address on the captive portal in order to be able to access the network.
And that email address, my friend, is gold. Because you can now use it to market to your customers. How so? How about this – let's say one of your customers hasn't visited your shop in a while, so Stampede automatically drops them an email or SMS message letting them know about some of your latest creations and includes a coupon for a discount. Magic? Nope, that's Stampede.
And it doesn't stop there – the sky is the limit as to what you want to do. That's because Stampede also includes Zapier integration so you can connect Stampede to your favourite marketing and productivity software like MailChimp, Slack, Trello, Dropbox and hundreds more.
Bandwidth Hog Hunter
So stop those bandwidth hogs in their tracks by setting up paid or hybrid networks in Stampede. Just click below to get started!