How to Update Your Tripadvisor with Safety Measures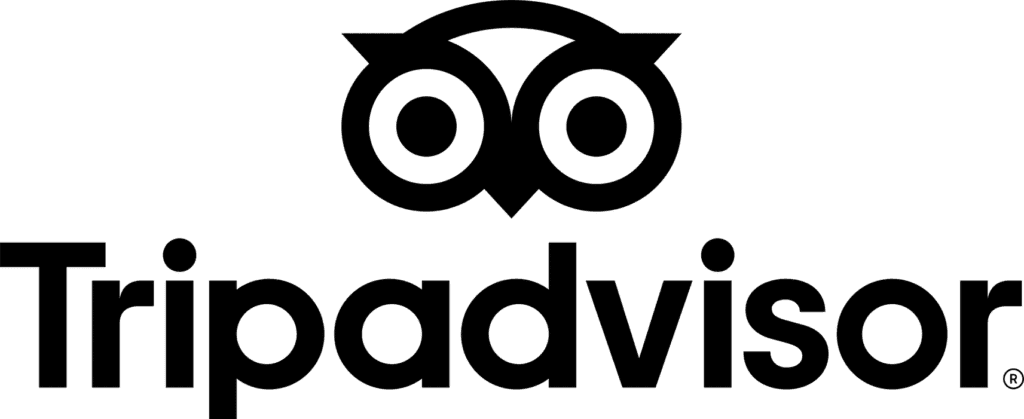 Earlier this year Tripadvisor launched Travel Safe. A series of updates to the Tripadvisor website that added safety measure related features for both consumers and businesses using the site. It affects the visibility of businesses in search results. But also how customers will search for restaurants, hotels, bars and other hospitality venues.
---
Today, we're going to take a look at an example of the Travel Safe updates in action and walk through how to make the best use of this latest feature set.
We recently shared how less than 2% of venues in the U.K.'s 30 biggest cities have included details of their new safety measures. In our research, we saw good and not-so-good ways of providing this information for customers.
It's free to update your Tripadvisor listing with safety measure information, and it can provide increased visibility for your business.
First, take a look at the example below (We've anonymised this):
Bullet Points
The bullet point list is created from a checklist that Tripadvisor has built based on instructions from leading authorities. In your Tripadvisor Management Center, you can select which items from the health & safety checklist you have in place to add them to your bullet point list.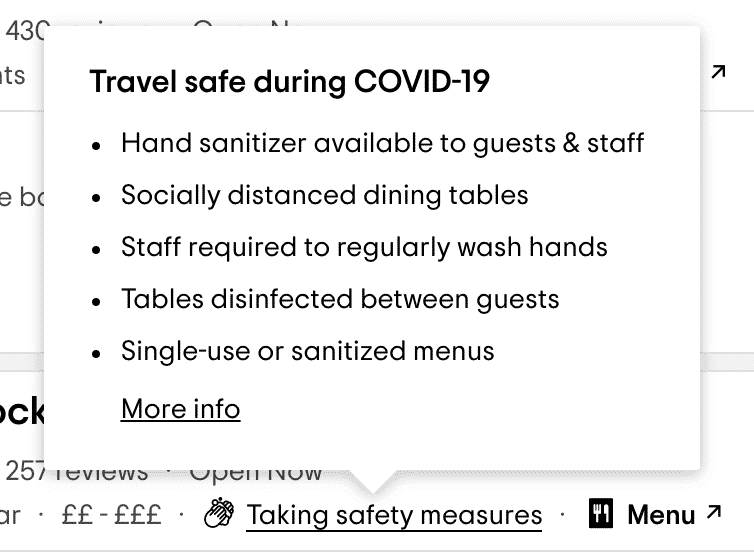 The top 5 items appear on the search results screen when people interact with the safety measures badge (see right).
You can't reorder this list, unfortunately. Tripadvisor have chosen which items take priority. These include face-coverings for staff, hand sanitiser availability, social distancing and hand washing. 
Within your listing, you can show the full list of all safety measures in place. This is a prime opportunity to boost consumer confidence. 
To appear in the Tripadvisor "safety measures" search filter and get the badge (as seen above) you need to add some items to this list at the very least.
The Text Block
Alongside the bullet point list is an optional text box for venue owners to add additional details. If there are safety measures not included on the checklist/bullet points, this is where to include them.
You could include details of any accreditations for safety you might have, changes to how customers enter and exit the building, any menu changes in place or what your specific headcount limits may be, and so on.
Another nice touch we've seen is a personal note, such as a thank you to those who supported the venue during lockdown.
Lastly, this text box also allows you to include web links to your website or even a video showcasing the new customer experience.
This is a very useful, flexible space where you can drive home your key messages for customers.
Contact Details
Finally, there is the contact info section. If customers still have questions they can find answers by emailing, phoning or asking other Tripadvisor users. The "Ask a question" button links to your venue's FAQ section on Tripadvisor.
Check that contact details are correct so that the questions come through to the right people.
If you want to read more about our recent research, and why making these updates to your profile matters so much, check out our blog article.