How to Get Higher Engagement on Social Media Channels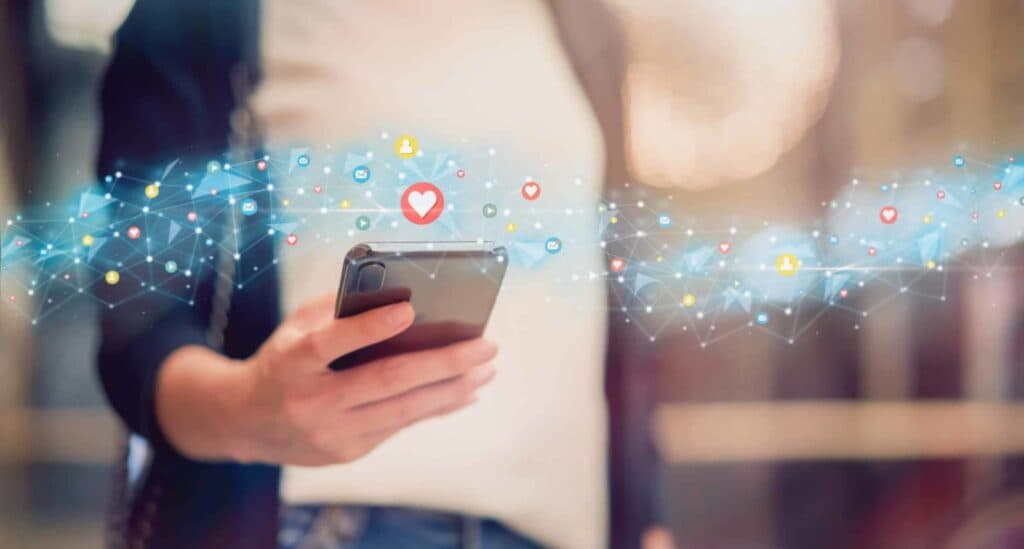 In the last few years, social media has completely transformed not just how we interact with each other, but how as businesses, we interact with our customers too. We've gone from leaflets through the doors to paid Facebook campaigns, megaphones in the street to hashtags and tweets. If you're not au fait with social media, you can be forgiven for thinking Tik Tok is simply the noise a clock makes. When in reality being one of the biggest platforms of the new decade.
So, when you're a restaurant with social media feeds, just how do you get them to work for you? So that your tables are booked and not sitting empty? If you are looking to get higher engagement across your social media channels, here's everything you need to know. 
Start with the basics
When you first create a social media page for your business, it's going to have nobody following it. Therefore, no engagement either. A really simple step is to invite all of your friends to like the page. Maybe leaving a message explaining it's your new venture, or that your business is now on Facebook/Instagram etc, and you'd appreciate the support. 
You should also have links to your social media pages clearly displayed on your website. Also any other digital or physical marketing material, you put out. 'Follow us on Facebook' is a really simple sentence, but you'd be surprised how well it works. Make sure your page name corresponds with your business, and that the page is public and easy to find.
When it comes to social media posts on Instagram and Twitter, always tag the location of the city you're in. Additionally, aim for at least 20 hashtags on each post. You can type the hashtags out in advance if it speeds things up. But always include tags that state your location and the food you serve. The most popular time for posting food-related content is 12pm on a Friday, so this would be a good time to tap into that all-important engagement.
Be engaging to begin with
It sounds simple enough, but one of the biggest mistakes companies make on social media is assuming that your followers are extremely interested in everything you post. In reality, if it doesn't offer value to the customer (such as informing/inspiring/entertaining them etc), then why should they stop and pay attention. Let alone share it with friends? 
If you are stuck in a rut, and all your posts are flatlining. Then it's time to research the type of content that will spice things up. Perhaps you could share a blog post about your upcoming events. Do a giveaway or even run a straightforward poll asking people how they like their steak. It's not always about too technical, rather delivering content that provokes a reaction, therefore, boosts engagement. 
It pays to go through your previous posts and see what did well, versus what didn't. Ask yourself if the image or message was weak, or if the timing could have been better. Sometimes, looking at things from a fresh perspective can be really useful. Perhaps even put it on a big screen and ask your staff for their feedback too. 
Further reading: https://stampede.ai/blog/how-to-effectively-design-social-media-posts/
Remember it's supposed to be sociable
Running a restaurant probably takes up most of your waking hours, but that doesn't mean to say you can neglect your social media as a result. When companies respond and react to their customers on social media, this boosts engagement as a result. 
If you really don't have the time or knowledge. You may consider employing a social media manager or even outsourcing your social content to a marketing agency. Either way, ignoring it is the very opposite of what social media is about, and it's definitely not a tactic that will win you new customers. 
On Facebook, in particular, your stats showing how fast you respond to customers is public. Imagine if someone was looking to ask about booking a table with you over Facebook, but they saw you take 3 days on average to respond?
---
---
Try a sponsored campaign
Ideally, your social media followers and the engagement they can generate will happen organically, but sometimes this just isn't the case. If you are a new restaurant to the area, it can take time to build up a decent following. When you're trying to spread the word about your business, time isn't a luxury you have.
In this instance (or if you just want to shake things up) you should consider doing a sponsored campaign through Facebook, Twitter or Instagram. Essentially, by creating a campaign and agreeing on a budget in advance, your page will be exposed to thousands of people automatically. The amount you spend is up to you. The platform will display the expected number of engagements or actions to your page the amount is likely to generate. 
It goes without saying that you should put a lot of thought and effort into the post. Not least because there are rules about what can be paid to be boosted. You also want it to have the maximum impact and get your money's worth. Another factor considering here is the time at which you post the content. For example, few people are going to be interested in a breakfast deal at 3 pm in the afternoon, or a steak deal at 9 am on a Monday. Insight is key here. 
Conclusion
Achieving a high level of social media engagement requires a consistent effort at delivering content that is in tune with your audience. In addition, it should also have a clear purpose so that the message is understood and your objectives are achieved. If you really want to get those likes and shares flying in, then it has to be worth people's while. 
Here at Stampede, we're on a mission to make it even easier for you to obtain customer insights that will boost your marketing campaigns and overall engagement. Our software also allows you to boost your social media reach by redirecting them to your preferred channels once they've signed into your WiFi.